CANBERRA – It is all on the table for Treasurer Scott Morrison's second post-election budget; a promise of fairness, a centre position, a budget not for raging ideologues with a bone thrown out to tackle welfare cheats.
All dressed up with a pledge of transparency.
"Above all this is an honest budget," Morrison told parliament.
"It is honest about our challenges and opportunities. It does not pretend to do things with money we do not have.
"It does not indulge simplistic solutions to what we know are complex problems."
But a war with banks and students has begun, they are daring to raise taxes. And the Senate, delivered in the 2016 double dissolution election, remains hostile.
What's been laid out by Morrison to gouge back revenue is an $8.2 billion Medicare levy increase over four years, the big banks are being hit with a $6.2 billion levy and higher education funding is being carved back as the Turnbull Government seeks to keep on track to wipe out the budget deficit within four years.
There is no one single centrepiece of the 2017-18 budget, but it is designed to tackle perceptions of fairness while jettisoning $13 billion worth of impossible to sell "zombie" measures from the 2014 Abbott/Hockey budget, "having exhausted every opportunity to secure savings".
Better Days
"The Budget is about making the right choices to secure the better days ahead," Morrison told parliament on Tuesday night, highlighting what he regarded as a "fair and responsible" path back to surplus.
"Our choices are based on principles of fairness, security and opportunity. We must choose to focus on growing our economy to secure more and better paying jobs.
"We cannot succumb to the laziness that thinks growth will take care of itself."
Infrastructure, housing, education, health and the latest in a long line of welfare crackdowns are the big ticket spending items.
"When you delve into the depths of the budget papers you can see that government spending remains high. It is a big spending budget," economist Stephen Koukoulas told HuffPost Australia.
"We have actually got eight years in a row where government spending at a share of GDP is 25 percent or more."
But underlying new spending and reforms, are some optimistic growth measures thanks to Treasury upgrades to the terms of trade, commodity price gains and the outlook for mining profits, while tax receipts have been revised down.
Economic growth is expected to "rebound" to grow to 2.75 percent in 2017-18 and three percent in 2018-19.
Unemployment, currently running at a rate of 5.9 percent, is forecast to fall to 5.5 percent in 2018-19 and to 5.25 percent by 2020-21.
Deficit
The Treasurer has confirmed the Turnbull Government is still on track to return to surplus in 2020-2021 and has set a surplus figure of $7.4 billion in four years' time, rather than just rising over a balanced figure. He also predicts the budget will "remain in surplus over the medium term".
Since the 2016-17 budget, the deficit has shrunk to $29.4 billion. That's an overall improvement to the bottom line of $7.1 billion since the Mid-Year Economic and Fiscal Outlook (MYEFO) in December.
And five out of every six dollars of budget repair, according to Chris Richardson from Deloitte Access Economics, is comes from rising revenues.
"That is far more than banking levies, Medicare levies," he told HuffPost Australia. "It is actually Treasury's assumption that the tax system is going to start generating a lot more money a lot faster.
"They have been thinking that for a while and they have been wrong for a while.
"So don't forget this is baked in optimism."
However, in this budget, the Treasurer has also reclassified and split how the government debt is read into "good debt" (eg, infrastructure) and "bad debt" (eg, welfare, health and education) investments.
Morrison is highlighting that three quarters of increase in debt since 2007-08 has been in welfare, health and education spending.
This is being recast, and the Treasurer has declared that after the net operating balance ($19.8 billion), infrastructure grants and non-cash accounting provisions are removed, "the Government will no longer be borrowing to pay for our everyday expenses from 2018-19".
Medicare Levy
The Turnbull Government is closing a funding gap of $55.7 billion over ten years for the National Disability Insurance Scheme (NDIS) by increasing the Medicare Levy by 0.5 percentage points in two years' time. This measure will collect $8.2 billion over four years for the NDIS.
Morrison explains this timing will allow Australians the space to understand what the NDIS will deliver.
"Even if we are not impacted directly, this is all out responsibility," Morrison said.
Bank Levy
After reaping big annual profits, the five big banks -- those with asset liabilities of $100 billion or more -- are to be hit with a 0.06 percent levy. This is expected to bring in $6.2 billion over the next four years.
"This represents an additional and fair contribution from our major banks, is similar to measures in other advances countries, and will even up the playing field for small banks," the Treasurer told parliament.
Welfare
The new welfare compliance crackdown is set to expand the nascent cashless debit card system to welfare recipients who fail a "modest" drug testing trial.
Those on welfare, who can work, must do so.
"Those who do not meet their responsibilities and either fail to turn up to appointments or take on suitable work will face escalating penalties, ranging from reduced to cancelled payments," Morrison said.
"We want to support job-seekers affected by drug and alcohol abuse, but to protect taxpayers, it has to be a two way street.
"We will no longer accept, as an excuse form repeat offenders, that the reason they could not meet their mutual obligation requirements was because they were drunk or drug-affected."
Defence
The Turnbull Government predicts it will meet its pledge to spend 2 percent of GDP on defence by 2020-21, three years ahead of schedule.
As flagged, the Australian Federal Police is receiving an extra $321 million over four years to boost personnel.
Foreign Aid
The level of official Development Assistance will be reduced by $303.3 million over two years from 2019-2020.
There is no evidence that this is being used to fund the increase in AFP personnel, as reported in the media. The savings are being used to "fund policy priorities".
Infrastructure
In the area of infrastructure, a dollar figure has been revealed for the promise to build the Western Sydney Airport at Badgerys Creek by 2026; the government is injecting $5.3 billion over ten year to set up the Western Sydney Airport Corporation.
The government has also flagged it is open to acquiring a larger share or all of the Snowy Hydro from the NSW and Victorian Governments, subject to "sensible conditions."
Education
As outlined before the budget, higher education is the subject of a proposed $2.8 billion -- 2.5 percent -- "efficiency dividend" over the next two years, while the government has begun a new war with university students by planning to increase student fees by 1.8 percent next year and continue lifting it to a total of 7.5 percent by 2021.
At the same time, the government is spending an extra $18.6 billion in schools funding over ten years as part of the new, yet to be determined, revamped "Gonski 2.0" program.
Housing
There are several housing affordability measures, but they are generally tinkering around the edges with reform. There is no dumping of negative gearing, as Morrison said, "we prefer the scalpel to the chainsaw" to avoid a housing shock.
As mooted before the budget, the Turnbull Government is moving to allow first home buyers to save for a deposit by "salary-sacrificing" their pre-tax income into their super accounts.
The Treasurer said the "First Home Super Savers Scheme" will attract the lower tax advantages of super, although contributions will be limited at $30,000 per person and $15,000 a year.
"Under this plan, most first home savers will be able to accelerate their savings by at least 30 percent," Morrison predicts.
The Turnbull Government is applying a $5000 "ghost" tax on foreign investors who leave properties empty and it is "encouraging" Australians over 65 years to downsize by allowing a $300,000 non-concessional contribution into super from the proceeds from the sale of the principal home.
The capital gains tax discount is being increased to 60 percent for investments in affordable housing.
There's a $375 million permanent extension to homelessness funding to the states, while the Government is going ahead with a bond aggregator model, to be known as a National Housing Finance and Investment Corporation, to deliver affordable, long-term housing.
The National Affordable Housing Agreement with the states and territories is being dumped, while a new set of agreements is promised to deliver on housing supply and planning reform, with the same annual funding allotment of $1.3 billion.
Health
Labor attacks on the government over health care are being addressed, with Treasurer insisting he is putting to "rest" any doubts about the future of Medicare and the Pharmaceutical Benefits Scheme (PBS).
Morrison is to legislate to guarantee Medicare and the PBS with a "Medicare Guarantee Bill" to set up a Medicare Guarantee Fund which will receive proceeds from the Medicare Levy.
"The Bill will provide transparency about what it really costs to run Medicare and the PBS and a clear guarantee on how we pay for it," the Treasurer told parliament.
At a cost of $2.2 billion over four years -- and as flagged before the budget -- Labor's freeze on the indexation of the Medicare Benefits Schedule is being lifted and the Turnbull Government is reversing the removal of the bulk-billing incentive for diagnostic imaging and pathology services and turning around the increase in the PBS co-payment.
Click below to follow HuffPost Australia Politics on Facebook!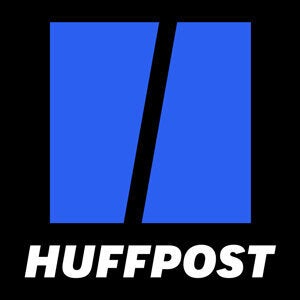 ALSO ON HUFFPOST AUSTRALIA