CANBERRA -- The Turnbull Government has announced a stunning, last-minute Budget reversal, reinstating $55.7 million in funding for community legal services, whose services had been on the chopping block for three years.
In what the federal Attorney-General George Brandis states is an expression of the Government's priorities, $39 million in funding will go back to community legal centres, while $16.7 million will be retained by Aboriginal and Torres Strait Islander legal services.
The legal sector had predicted the 30 per cent cut -- which was ordered in the first Joe Hockey budget in 2014 -- would have cut off thousands of needy and vulnerable Australians from legal assistance.
But after increasing pressure from the legal sector, Labor and all the states, specifically New South Wales and Queensland, Brandis has now abandoned plans to allow the cuts to start in July.
Shadow Attorney-General, Mark Dreyfus, has described the budget reversal as a "humiliating backdown".
Brandis says he decided to make the legal centres today (before the budget) because it is important for the sector #auspol

— Uma Patel (@umabp) April 23, 2017
Brandis is now promising $55.7 million in funding over three years for legal assistance in next month's budget, which the legal sector has welcomed but has told The Huffington Post Australia it barely covers the cuts and is barely keeping pace with inflation.
"We are prioritising assistance to the community legal sector and Indigenous legal service providers." Brandis told reporters in Brisbane.
"We are also, in particular, prioritising that assistance to women and families who are suffering from domestic and family violence.
"We are very proud of that priority. That has been one of the signature priorities of the Turnbull Government since the day Mr Turnbull became the Prime Minister."
Fantastic news that after a hard fought campaign Fed Govt will reverse funding cuts to community legal centres in the May budget

— Serina McDuff (@SerinaMcDuff) April 23, 2017
Brandis has blamed Labor for the starting the cuts in the first place.
"Most of the cuts were a decision of the previous Labor Government in the 2013 Budget which announced an ad hoc 4-year terminating program." he said.
"That was a decision made by Mr Dreyfus that has been reversed by this Government."
The Turnbull Government states the reversal brings the Commonwealth's commitment to legal assistance services over the next five years to a record $1.73 billion, but the legal sector insists legal assistance in Australia is still underfunded.
"I think we have got to continually look at the services that are being provided whether there should be in fact more funding," Dreyfus told AM.
Trademark hypocrisy from George Brandis - reverses his own legal assistance cuts at last minute and pretends to be saving the sector.

— Mark Dreyfus (@markdreyfusQCMP) April 24, 2017
A Brandis spokesman has accused Dreyfus of hypocrisy, pointing to $6 million in budget cuts to community legal centres slated while he was Attorney-General.
Labor is concerned other areas of the budget will be cut to pay for the move, particularly in the legal assistance area, but the Attorney-General insists it is new money, "It is not coming from any offsetting outlays within the Attorney-General's Budget."
Click below to follow HuffPost Australia Politics on Facebook!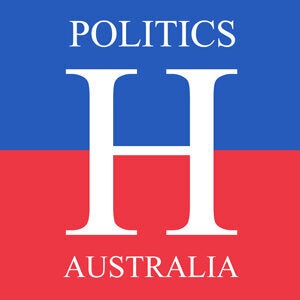 ALSO ON HUFFPOST AUSTRALIA