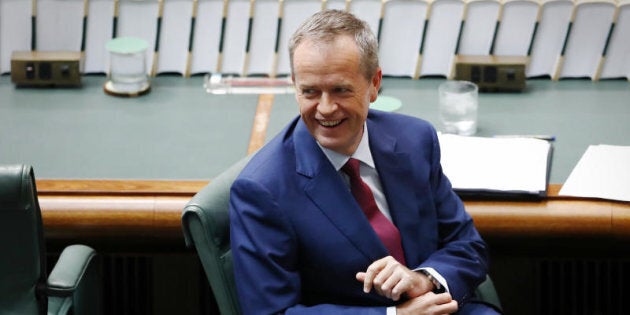 CANBERRA -- Labor Leader Bill Shorten is about to get all "us versus them" in his budget reply speech arguing the Turnbull Government is favouring "multinationals and millionaires over middle and working class families."
In excerpts of his Thursday night speech, seen by HuffPost Australia, the opposition leader is essentially accusing the Prime Minister of waging class warfare to save his job.
Amid a budget being sold as "fair" and "pragmatic," Shorten is zeroing in on tax breaks for wealthy investors delivered in Scott Morrison's second budget alongside an $8.2 billion increase in the Medicare Levy to pay for Medicare and the NDIS.
To Shorten, the two measures together are "the Liberal version of tax and spend."
"Budgets are about choices," Shorten is expected say. "This Prime Minister has chosen multinationals and millionaires, over middle and working class families."
"And he's chosen his own political survival over everything else."
But just as Treasurer has finally embraced debt, the need for spending and the end of the $13.5 billion worth of unsellable "zombie" measures from the 2014 budget, Shorten is accusing the Turnbull Government of losing control.
"This year's deficit is 10 times bigger than the Liberals' first budget predicted," he will tell parliament.
"Yet this Prime Minister is so determined to deliver a tax cut for millionaires, he's declaring 'mission accomplished' on budget repair."
The rhetoric comes with a Labor pledge to somehow keep the $1.2 billion budget repair "deficit levy" on high income earners, AKA "the wealthiest two percent" or people earning above $180,000; a supposedly temporary two percent impost introduced by the Abbott Government in the unpopular 2014 budget.
It is expected to expire on July 1. Labor paints its lapse on June 30 as giving millionaires a tax cut of $16,400 a year or $315 a week.
"At a time when the government is asking every other working Australian to pay a higher rate of tax - Labor will not support spending at least $1.2 billion each year on the wealthiest two percent," Shorten is expected to say.
"It is not fair that - under this government - someone on a million dollars will be over $16,000 better off, ever year – while Australians on $30,000 and $40,000 will have to pay more."
Click below to follow HuffPost Australia Politics on Facebook!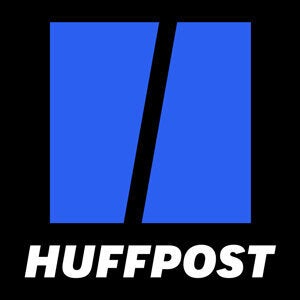 ALSO ON HUFFPOST AUSTRALIA