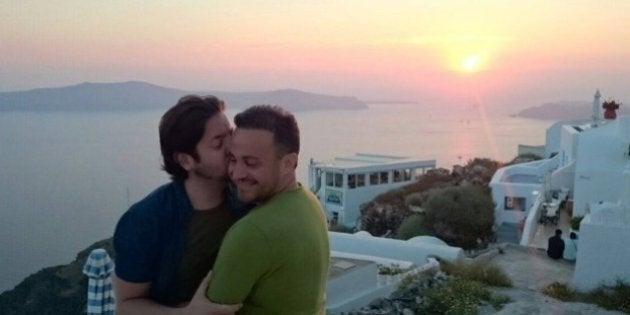 Australian Marriage Equality says the case of a British man whose marriage was not recognised after his husband died in Adelaide exposes Australia's dire need for legal reform on same-sex relationships.
Marco Bulmer-Rizzi, whose husband David died last week after a fall at a home they were staying in Adelaide, was not recorded on the death certificate as David's spouse as South Australia does not recognise same-sex marriages performed overseas. After a public outcry over the case, SA premier Jay Weatherill intervened to announce the state would introduce legislation to recognise same-sex marriages, as well as promise a new death certificate would be issued to recognise Marco and David's marriage.
Rodney Croome, the national director for Australian Marriage Equality, told The Huffington Post Australia that Northern Territory, Western Australia and South Australia did not recognise same-sex marriages, while NSW, Queensland and Tasmania did, with Victoria in the process of legislating the issue. He said the disparity between jurisdictions showed Australia needed federal legislation mandating the recognition of such relationships.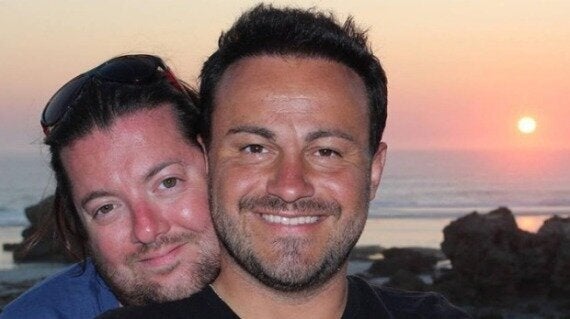 David and Marco Bulmer-Rizzi
"The first state to recognise overseas same-sex marriages was Tasmania in 2009. The other states have had seven years to come on board with that reform, so it's disappointing some states have taken so long to do it," he said.
"But the greater disappointment is that Australia has taken so long to achieve marriage equality. If it was passed, we wouldn't have to worry about states reforming their laws. It would be done with a single stroke of the pen. All these inequities would be removed."
Croome said he spoke to Marco on Wednesday night, offering his condolences and assistance. Croome said David was to be cremated on Thursday, and that Marco had just spoken to Weatherill who promised him South Australia would look at legal recognition for overseas same-sex marriages.
"That was really good news, Marco was quite positive about that. He said David would be cremated today [Thursday] so it's another hard day for him, and that news was very welcomed," Croome said.
"Marco said Weatherill's call had restored his faith in Australia, but that he was still surprised and disappointed Australia wasn't living up to its reputation as a tolerant and inclusive nation."
Croome said "hundreds" of same-sex couples had travelled overseas to marry in jurisdictions where same-sex marriage was legal, with New Zealand said to be the most popular marriage destination.
"The more Australia lags behind other countries, the more couples are travelling overseas to marry. We're talking about hundreds of people... half of New Zealand's same-sex marriages are from Australia," he claimed.
"Amendment of existing laws is a useful interim measure but the real, long-term solution to this problem is marriage equality at a national level."