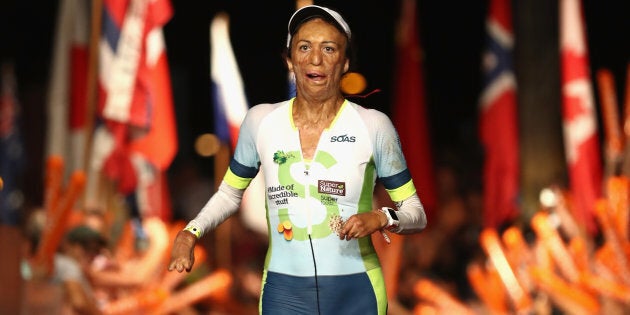 Pitt suffered burns to 65 percent of her body after she was caught in a bushfire while taking part in a ultramarathon in 2011.
On Sunday, she was among more than 2000 athletes who competed in the Ironman World Championships, that was comprised of a 3.8km swim, 180km of cycling and a 42km run - a 226km journey all up.
Prior to the race, she said the final section of the race would be the toughest because due to her burns she can't regulate her own body temperature, the Herald Sun reports.
"I'd rather take a crack at it and fail than not even try at all," she said.
Competitors have 17 hours to finish the race and Pitt completed it in 14 hours, 37 minutes and 30 seconds.
She was joined by support crew and fiance, Michael Hoskin, who she's been dating since 2009.
Pitt also completed an Ironman in Port Macquarie earlier this year.
She said on her blog that she'd been training for an Ironman since 2011 -- after the doctors told her she would never run again due to her injuries.
"It was like a light turned on inside my brain. I heard their words and I thought, "I'll show you. I'm going to do an Ironman one day."
She's done exactly that and much more.