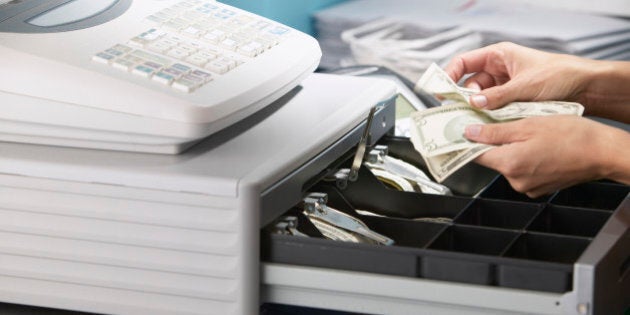 It's the one thing that most small business owners will spend the most time worrying about -- money.
And you can't start a business -- or grow that business -- without it.
So what do you do if you haven't got enough to kickstart your dream -- or grow that dream once your startup fund is running low?
You can go to a bank and ask for a loan, and with most of the big banks including ANZ, NAB, Commonwealth Bank and Westpac more supportive of small business than ever before, it's not a bad option.
But what if you have bancophobia (fear of financial institutions)? What are the alternatives?
Managing director of Spotcap Australia Lachlan Heussler says there are a range of options available to those small business owners who need startup finance but don't want to go to a bank.
"If people are freaked out about banks, we really just want people to know that other options are out there," Heussler told The Huffington Post Australia.
"And if they do go to a bank and get knocked back, we don't want them to feel like they're out of options."
Heussler said people who need cash to get their startup off the ground, but don't want to go to a bank, have options.
Online crowdfunding platforms provide entrepreneurs with the opportunity to connect to thousands of potential investors in the form of loans, shares or even a donation.
Crowdfunding is the ultimate test of whether the public believes enough in a product to invest in it. However, these campaigns can take a great deal of preparation and time to execute.
Angel investors often help businesses in the early stages of growth for a piece of equity.
Most of these informal, mainly private, investors are entrepreneurs themselves and invest a portion of their own private capital into companies they are connected with or where they see potential.
Besides funding, they often bring years of knowledge and experience to the table along with industry connections.
Historically you would find these angels by good old-fashioned networking -- today they can be found online through associations.
An incubator is a support infrastructure which comes equipped with resources specifically for startup companies in exchange for equity.
Sometimes called accelerators these organisations are developed to give new businesses the opportunity to advance as fast as possible by providing the mentorship and resources needed.
Heussler says there are more than 4030 business incubators operating in Australia.
Friends with deep pockets
Easy and fast, little paperwork, and inexpensive, these loans come from the people who know you best, they know how hard you work and what they are investing in.
In order to keep things professional, it is important to make clear agreements and lay out all conditions officially beforehand.
A credit union is a cooperative, non-profit institution with several economic deposit funds in a member-owned space.
It is lending by entrepreneurs for entrepreneurs, comparable to a small bank. Members of a credit union formulate policies, elect the board and are joint owners.
A credit union promotes solidarity between lenders and borrowers and sometimes serves customers just as a bank would.
A credit union depends to a very large extent on communication and trust -- each participant has an interest in making the union successful so interests are fully aligned.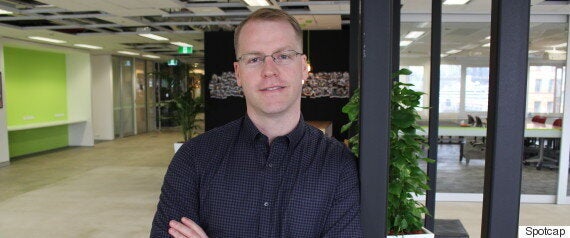 Lachlan Heussler is the managing director of Spotcap Australia.
Heussler said when a startup fund gets a little low and a cash injection is needed for small business growth, there are also alternative options to going to banks.
"Once you've been up and running for about a year, that's around the time you might want access to finance to turbocharge your business growth," Heussler said.
"By then you might be breaking at the seams in terms of what you're trying to do -- do you hire extra staff? Do you buy that new piece of machinery? Do you spend on a marketing campaign?"
Heussler says alternatives include government support or alternative lenders, such as Spotcap.
Although Government grants have a reputation of being difficult to obtain, there are a number available to Australian SMEs and entrepreneurs.
The small business online lending market has exploded in Australia and across the world.
Online lenders have grown about 175 percent a year, compared to a decline of about 3 percent in the traditional banking sector.
Online lending platforms such as Spotcap have developed unique credit algorithms which leverage real-time business data to provide unsecured lines of credit in a fast and flexible way.
In many cases the application process can be completed entirely online and funds can be in your account within 24 hours of the application being approved.
Heussler said while online lender Spotcap may be a good option for some, four main criteria did need to be met.
Have been operational for 12 months, or be experiencing rapid growth;
Have a minimum of $50,000 in revenue;
Have an ABN or ACN number;
Have an online bank account.
He said in the four months Spotcap had been operational in Australia, it had increased loan terms from 6 months to 12 months, and loan limits from $100,000 to $250,000.
"We've had tens of millions of dollars of applications -- the amount of credit lines and loans in Australia has exceeded internal expectations," Heussler said.
He said Spotcap, being a 12-month old startup itself, understands the needs of small business.
"We understand that small business owners spend 110 percent of their time on their business. For them to go and access finance through traditional channels like a bank, it can often be tedious, time consuming and may result in a 'no'."
He said Spotcap had provided funding to businesses as diverse as yoga studios, an ice-cream retailer, a building services company, a surfboard shaper and a sign company.