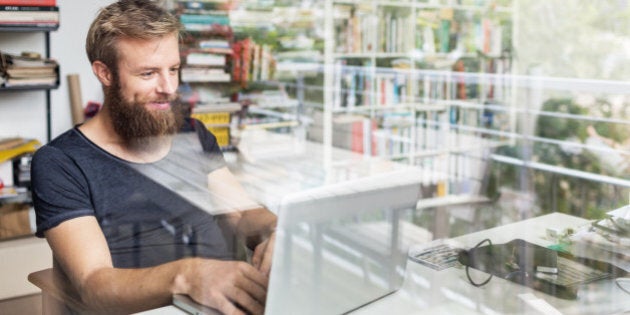 Firstly, there's all those horror stories about connection delays and businesses being left without internet access, and then there's the worry about potential additional costs and what to do if it all goes wrong.
And, unfortunately, all those fears aren't completely unwarranted, with more than 6700 complaints about the NBN registered with the Telecommunication Industry Ombudsman in 2014-2015.
TIO Acting Ombudsman Diane Carmody told The Huffington Post Australia and revealed the main issues reported about connecting to the NBN were twofold.
The first was a communication breakdown between the consumer, the telco provider and the NBN.
"Often consumers said that the provider did not inform them about a cancelled appointment, while the provider said it did not receive enough notice from NBN about the cancellation," Carmody said.
The second source of complaint was in relation to service delays.
"An example of this situation is when a consumer checks online that the NBN was available at their address, but when a technician comes out to connect a service, they discover that other work was needed, such as replacing old conduits between the street and the consumer's home before the connection can occur.
"In these cases it was common for consumers to tell us they were uncertain about who should respond to their complaint, and that they had contacted both NBN and their provider."
While the TIO received 6715 NBN-related new complaints in 2014-15, there was some improvement with a 14 percent drop in the number of complaints about NBN connection delays from July to September 2015, compared to the previous quarter.
"It can be extremely frustrating and inconvenient for small businesses when there is a communication breakdown or when technicians do not show up for scheduled appointments," Carmody said.
"This can have a significant impact on the business (but) it is encouraging to see complaints about connection delays reducing.
"The TIO will keep highlighting the issues we identify to encourage further improvement."
Ben Salmon, NBN's Business Segment Executive General Manager, said the company expected installers to keep all appointments and minimise the disruption and inconvenience to residents and businesses.
"To improve this service, we have put in place procedures for installers to call ahead the day before and give notice they will be attending," Salmon said.
"(Last) year we signed new contracts with our delivery partners to make sure installers are aware of the importance of keeping appointments."
The NBN says it has implemented policies to ensure small business owners aren't left waiting for technicians to show up.
Salmon said while it appeared complaints were on the rise, it was actually proportionally decreasing.
"The proportion of complaints is actually going down if you consider the rapid rise in connections this year," he said.
"Connections to the NBN network over the corresponding quarter grew 25 percent or 123,275 new active homes and businesses.
"Connections to the network over the corresponding year to 30 September 2015 grew 129 percent or 343,728 new active homes and businesses.
"The footprint of the network grew 91 percent or 657,840 new homes and businesses declared ready for service."
Salmon said making the switch to the NBN should be a simple, quick and easy process.
"Some small businesses will be on cable internet and some will be on ADSL, there's a real mix out there -- but the NBN is a significant upgrade in internet speed and accessibility for all those businesses," he said.
"It uses a mix of technology -- we've certainly got fixed line technologies and we also have fixed wireless, and satellite as well.
"The presence of affordable, high-speed broadband really changes the game for small business."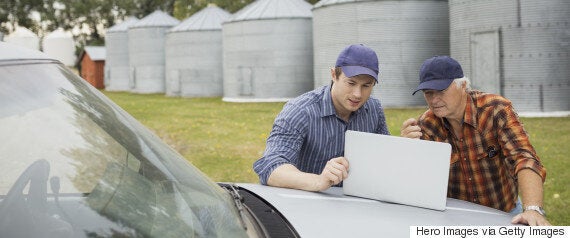 The NBN will improve access to the internet for small businesses in rural areas.
The NBN is an upgrade to the fixed line telecommunications network that has been designed to provide access to fast and reliable internet services, Salmon said.
It will replace most existing landline phone and internet networks.
"As the rollout reaches each area, the landline phone and the internet services need to be switched over," he said.
"It's important to understand that also includes EFTPOS, ATMs, fax machines, lift phones and fire alarms.
"Monitored security alarms also need to come across. When an area becomes NBN-ready we've got 18 months to migrate across to the NBN, and then they're disconnected."
How can it help small business?
Salmon said the NBN will bring the following benefits:
Flexibility - small business owners will be able to work from home due to higher speed internet being available at generally more affordable prices.
Better engagement - video conferencing calls will make it easier to meet online with customers, suppliers and colleagues, and even make outsourcing of staff a viable option.
Get in the cloud - small business will be able to make the most of a variety of cloud-based services which means owners can work from anywhere and through any connected device.
Breaking down barriers - faster internet means a better customer experience and access to a wider range of customers and markets in more remote areas.
Improve performance - NBN can help you change the way you do business and who your customers are. More reliable and faster internet can open the door to international customers.
Salmon said the big NBN winners will be small business in regional areas.
"Being able to attract staff that can work remotely is a big plus for regional australia," Salmon said.
"With satellite, they'll receive a far superior service that what they have today; so will fixed wireless in areas closer to the urban fringe -- it really does change the game for them."
Salmon said businesses in regional areas were already getting the benefits from higher speed and reliable internet.
"When we first started rolling out, one story that came out was a family in Kiama (on the NSW South Coast) that moved from Sydney to Kiama to run a photography business," Salmon said.
"They said there was no way the business would survive before the NBN -- it just took too long to upload files."
Do small business need new equipment for the NBN?
"Most existing business equipment does work immediately on the NBN," Salmon said. "You don't need to do a software upgrade or buy new equipment -- it should switch straight across to the new network.
"It is a very smooth migration -- people generally don't have outage windows. And for business, they're not without a phone for 24 hours, for example, while we're moving them across; the systems work in parallel."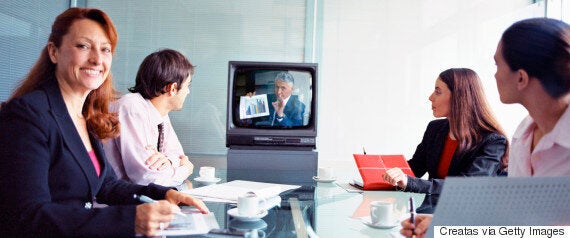 The NBN can make it easier for small business to keep in touch with staff working remotely using video conferencing.
How do small business connect?
With nearly 1.4 million premises currently NBN-ready, Salmon said it's worth checking to see if your business can connect.
If your premises is NBN-ready, you can contact your preferred internet services provider and follow their instructions.
You'll need to know what services you want to move to the NBN. These include:
Landline phones
Landline internet
Fax machines
Monitored security and alarm systems
EFTPOS and ATMS
Medical alarms and medical emergency call systems
You internet provider will offer you a selection of plans to choose from, which will include either:
Phone only
Fixed internet only
Phone and fixed internet bundles
For other systems including monitored security and medical alarms, you'll need to contact the provider of the equipment to find out how to make the switch.
The provider will then arrange for an NBN connection kit to be sent to you, and make an appointment for an installer to come to your premises to finalise the connection.
If you use an EFTPOS machine, you'll need to ask your bank how it sends transactions and whether it will work over the NBN. If your terminal is not compatible, most banks offer upgraded models.
Other business services services (such as ISDN, frame relay, Asynchronous Transfer Mode, Megalink, DDS and others) will not be disconnected and will continue to work until further notice.
If your business already has the NBN utility box installed, the process should take between 2 and 4 hours. If you don't have the box, it could take from 4 to 8 hours. Non-standard installations could take longer.
If your premises is not NBN-ready, you can sign up for email updates about when connect is likely.
Salmon said standard installation is free, and includes connecting a fibre optic cable from your street to the NBN utility box, then to the NBN connection box inside your place of business.
He said small business should ask the provider if there have any other fees before they come out to complete the installation.
What to do if there's a problem
If there are delays or a problem with connecting to the NBN, the TIO recommend contacting the NBN service provider and try to resolve the issue with them first.
If they are still unsatisfied, a complaint can be lodged with the TIO on 1800 062 058 or online at www.tio.com.au