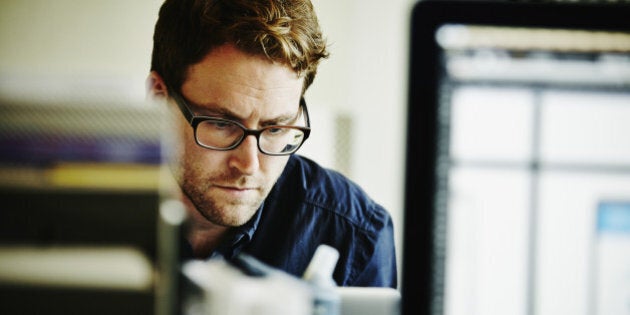 So many of us dream of our 'perfect job' but not enough of us take the risk of quitting the rat race of the 9-5 working day to follow start-up aspirations. In many cases, those launching a start-up do so because they're dissatisfied with their previous job.
A recent study by StartUp Muster revealed 33.3 per cent of those who throw caution to the wind and take a chance on their dream start-up are motivated by unhappiness at work.
Josh Anthony from Brisbane's River City Labs, a community hub for tech start-ups, told The Huffington Post Australia that launching a start-up is tough but there are ways that it's getting easier too.
"There is a lot of support for start-ups these days, especially tech start-ups. At River City Labs we currently have 105 members and 200 alumni. The main things we provide is access to a place to work for your business and be with other entrepreneurs. There's great access to mentors; we have 30 mentors who are business leaders around Brisbane who volunteer their time. It's a great pay-it-forward mentality. We also have 3-4 events a week. For example, we recently had a session on what it's really like in Silicon Valley," Anthony said.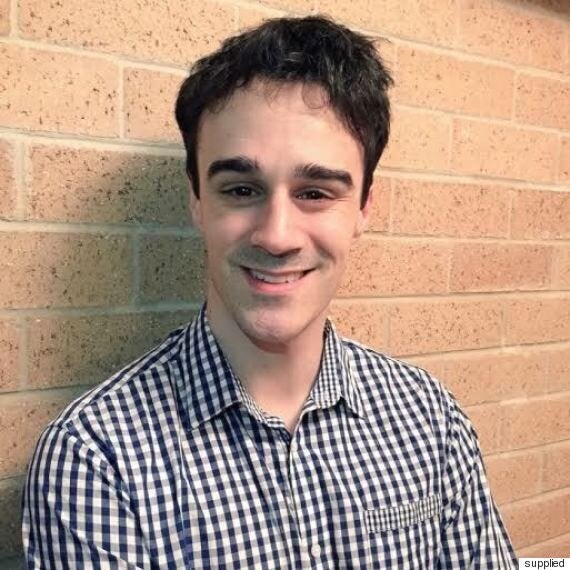 Josh Anthony. Picture Supplied
"These days we see people who start a new business with only a laptop yet they eventually build a product that can be exported. It's tough to deliver a successful outcome but it's not impossible. I really believe founders learn best from other founders, especially if you're working in close proximity to the founder. Their business might be six months ahead of you but sharing that knowledge is key. Entrepreneurship isn't something you can learn from a book, you have to get the experience and go through it all yourself. You can avoid a lot of typical mistakes if you have a buddy or mentor to turn to when times get tough."
Investor Steve Baxter said Australia needs more crazy ideas and that the people with the crazy ideas need to surround themselves with smart opinions.
"Places like River City Labs are ideal for this. Is your idea crazy? It probably doesn't matter and who cares, if people use it and it can generate revenue then all of a sudden it isn't crazy. Unless you go for it, you will never know. It's time to #startsomething," Baxter said.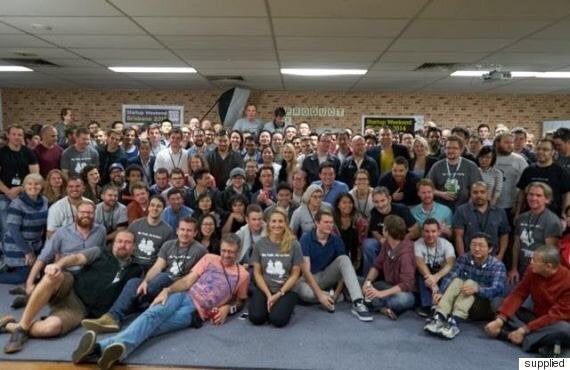 Start-ups at River City Labs in Brisbane. Picture Supplied
Reasons To Ditch Your 9-5 Job & Launch Your Dream Start-Up
Jordan Oudejans, Co-founder of Puntaa:
"A normal day job can get a bit stale and you can end up being like a cog in the system just turning over. Having your own start-up is a massive challenge. Every day is different, new challenges, everything is going well then bang you get hit with something from left field you need to adjust and manage.
"But it's also exciting, full of variety, and at the end of it you'll own something that is genuinely unique and not like anything else out there. There's an adrenaline rush in doing that that can't be compared to anything else."
"It might sound counter-intuitive because you usually work longer hours in your own business, but the ability to choose your hours is a freedom that most workplaces don't offer. For example, today I started work at 11am. I might finish at 2am. That's what works best for me and allows me to be my most productive. But this is not the norm in a traditional office job that would require me to conform to someone else's rules and office hours."
Your time becomes more valuable
Pablo Farias, Founder of Zenva:
"In traditional career paths people have an hourly rate. One hour of their time is equivalent to X amount of money. If you build a tech start-up it's very much likely you'll charge users for a service or product they can use online or though technology. What this effectively does is separate your time from income. Your income will increase as you find more customers. This is not necessarily related to how many hours you put in, but in how effective the use of this time becomes. In traditional career paths people are encouraged to work longer hours by default, which does not always yield better results.
"Working in my own businesses has always allowed me to be there for my kids. From school drop-offs and pick-ups, to sports runs, school ceremonies and play dates, I've always been able to juggle work and family. That's a luxury that I would never have been available to me if I was an employee elsewhere."
Pablo Farias, Founder of Zenva:
"Working on a project that has a potential to have a massive impact in millions of people is a very rewarding activity. This can also apply to many traditional career paths, but many organisations fail to transmit this vision to their employees. With my start-up Zenva, giving people free or very affordable access to high-demand skills gives me a sense of purpose and motivates me to work hard. We've taught coding to over 150k students from 194 countries, and most of them come from emerging nations where people have very limited resources."
Damon Oudejans, Co-Founder of Puntaa:
"You're going to die eventually. So roll the dice, have a crack, and try do something remarkable with your life. By being born in Australia we've won the birth lottery, and we have an unbelievable advantage over the majority of the rest of the world. Take this opportunity with both hands, don't sit back and cruise. Life is a game and you never beat the game by selling your time to the man. Get out of the rat-race, get out of the traffic. Traffic is a massive waste of time and drives your stress levels through the roof."
Popular in the Community