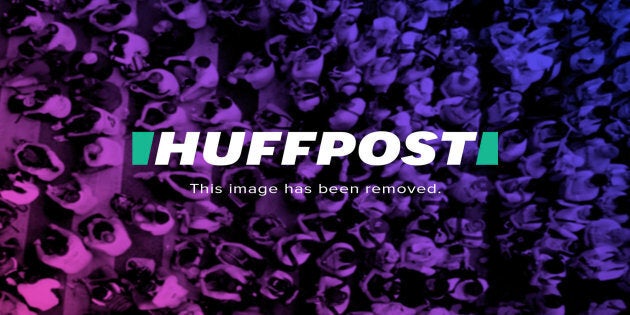 We held off reporting this item, presuming that our former HuffPost colleague Jonah Peretti's Twitter account had been hacked. But we assumed wrong, so here goes ...
Ivanka Trump, the daughter of the presidential candidate and the head of a reasonably priced fashion line, allegedly told Peretti, co-founder of BuzzFeed and The Huffington Post, that she, well, here's how Peretti recalled it:
Reading through the replies to Peretti's tweet, we weren't alone in assuming he'd been hacked.
He told BuzzFeed that the tweet is real, composed by him in response to remarks Ivanka Trump made Wednesday at a Fortune magazine event for powerful women, "The Most Powerful Women Summit." She both criticized and downplayed the now-infamous hot-mic comments her father, GOP nominee Donald Trump, made on the set of "Access Hollywood" in 2005, where he boasted that he liked to grab women "by the pussy."
"He recognizes it was crude language, he was embarrassed that he had said those things, and he apologized," Ivanka Trump said.
So, according to Peretti, Ivanka Trump is plenty familiar with what her father has dismissed as mere "locker room talk."
Ivanka Trump denied Peretti's charge.
Peretti told BuzzFeed his conversation with Ivanka Trump happened in a bar in New York eight to 10 years ago. (Both the authors of this article are quite certain nothing they said in bars eight to 10 years ago could ever have offended anyone, so we have clean hands here, obviously.)
But the real issue here ― no matter how Ivanka Trump or any other campaign surrogate tries to frame the controversy ― is not coarse language. It's sexual assault.
"That's not language consistent with any conversation I've had with him," Ivanka Trump said of her father's "Access Hollywood" remarks.
Okay, sure, but that implies that if he had used proper language ― "I grab them by the genitalia without acquiring consent" ― that somehow boasting about a penchant for sexual assault would be less horrifying.
Ivanka Trump's remark, if it happened, is also different than her father's specific comment caught on audio, in that it hers is easily seen as racist, while his was misogynistic.
Neither the Trump campaign nor Peretti immediately responded to HuffPost's requests for comment. Ivanka Trump told BuzzFeed:
On Twitter, Trump campaign adviser Jason Miller claimed Peretti's tale was part of a broader media effort to torpedo Trump's candidacy: