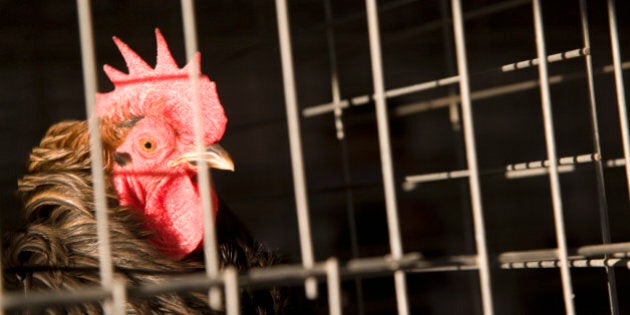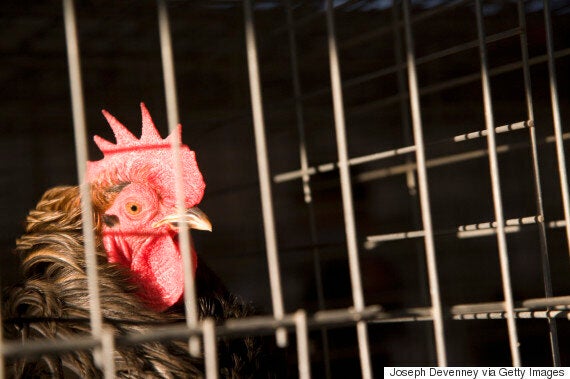 Cage egg sales have risen by 3.5 percent in major Australian supermarkets, new data shows.
The 2014-15 statistics from scan data researcher IRI International also claim that sales of cage eggs still represent over 50 percent of total retail egg sales.
With increasing information surrounding size and space limitations for caged hens, these figures might come as a surprise for many shoppers who have chosen to purchase free-range eggs for animal welfare reasons.
According to Greg Mills, chairman of the Council for Sustainable Egg Farming, the high cost of free-range eggs is the main reason for the increase in cage egg sales.
"Cage eggs are at a good price point in the market. For families on a tight budget, cage eggs fit into this price point," Mills told The Huffington Post Australia.
However, CHOICE spokesperson Tom Godfrey said the increase in cage egg sales could be due to the blurry distinction between free-range and barn-laid eggs, prompting annoyed, "ripped off" consumers to purchase cage eggs instead.
"For a long time Australian consumers have been hoodwinked around the claim of 'free-range'," Godfrey said.
"They've been buying barn-raised eggs and paying a free-range premium for them, but when they found out the free-range eggs were from intensively farmed hens, I think they have decided, 'Well, I may as well save a bit of money and buy caged eggs.'
"The egg market is effectively broken."
Mills from the Council for Sustainable Egg Farming disagrees with this sentiment.
"I think it's a pretty big leap to say people are confused about free-range and so they buy caged. There's lots of options in the free-range forum to buy from," Mills told HuffPost Australia.
"There's a whole range of factors people buy eggs for. The issue of stock density is often not what drives those decisions, so while people like to pick up on that, when we actually go and look at what people buy and what price they pay, it's a very multifactorial price issue."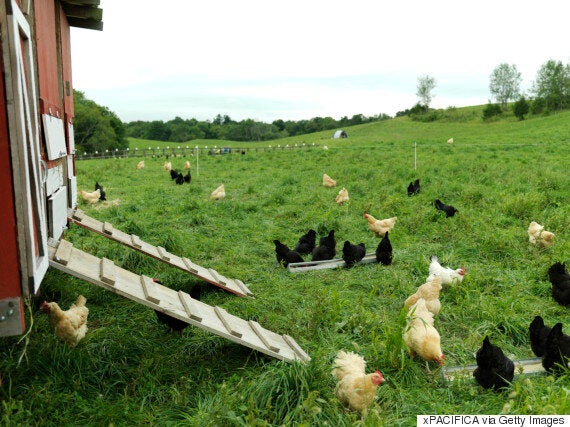 CHOICE is calling for a maximum of 1500 hens per hectare to be classified as free-range.
Regardless of the whether it's the low price of cage eggs or the lax free-range labelling laws that is causing this cage egg sales increase, the problem still lies in that egg farmers are able to incorrectly advertise their eggs as free-range.
"What's happened is the industrialised egg producers have been misleading consumers for so long and charging a price premium without actually investing in free-range infrastructure and production," Godfrey told HuffPost Australia.
In an attempt to increase awareness around the "free-range rip off", CHOICE developed a buyer's guide, as well as an app for shoppers to scan egg cartons to see whether they meet free-range standards.
"When we've revealed this to people through the CluckAR app, people don't want to pay that premium if it fails their expectations," Godfrey said.
"Ultimately, what this is about is: one, price premium -- you're paying because you want higher animal welfare outcomes for those hens and you're not getting it. And two, truth in labelling.
"People still want to pay a premium for genuine free-range, they just don't want to pay a premium to be ripped off.
"What we need to do is give people enough information to seek out those genuine free-range producers and reward them for making the investment in free-range production.
"Where this ends up, we hope, is we start to get truth back on the labels for egg cartons across the country and people can go and make an informed choice, but we're not there yet. A side effect of that is this increase in cage egg sales."
Mills, on the other hand, said sales of cage eggs have not decreased as much as consumers think.
"Cage eggs have been reasonably stable in terms of volume for quite a number of years, we've only seen perhaps a 1.5 percent decline per year over recent years, and we're starting to see it rise again," Mills told HuffPost Australia.
"These trends have been happening way outside the local areas where the recent campaigns are happening. Cage eggs are badly positioned in that millions of dollars are spent in advertising against them but they still sit well in the marketplace, and that's been going on for a long time, before the labelling debate for the last 18 months."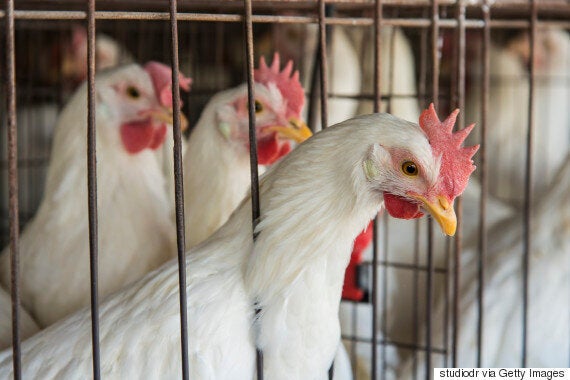 According to CHOICE, an estimated 213 million eggs sold as 'free range' in 2015 didn't meet consumer expectations.
Last month Federal Government ministers agreed on a standard outlining that farms with 10,000 hens per hectare can be classified as free-range, providing they have "meaningful access" to outdoor paddocks. CHOICE has condemned the new decision, campaigning for stocking densities of no more than 1500 birds per hectare.
"For a long period of time we've been running a campaign to get truth in labelling when it came to egg marketing, and following that decision by the Ministers, we've launched a boycott of 19 supermarket free-range egg brands because they are unlikely to meet consumers' expectations," Godfrey said.
The following is a list of 'free-range' egg companies which have been fined by the Federal Court for false and misleading free-range egg claims:
Drakes Home Brand Free Range
Ecoeggs Free Range Egg Farms
Field Fresh Free Range Eggs
Mountain Range Eggs
Pirovic Free Range Eggs
Port Stephens Free Range Eggs
Head to CHOICE's buying guide for a full list of egg companies which meet the free-range CSIRO Model Code and those which don't or refuse to make their stocking densities available.
Popular in the Community