It's rare that men who have perpetrated family violence will put their faces and names to what they've done.
Yet we are seeing two women die at the hands of their partners each week, and that's just abuse occurring at the extreme end of the spectrum.
The domestic violence conversation focuses on the victims. But shouldn't we also be discussing the perpetrators, holding them to account and placing the responsibility for ending the cycle of violence on their shoulders?
As HuffPost Australia found out, asking whether a violent man can change highlights some important factors that contribute to this social issue.
Such as, how abuse is not always physical. In fact, emotional abuse weighs heavily in every case.
David Nugent was once a violent man. Not the physical kind he said, but it was certainly emotional violence.
After realising he has turned into the father he never wanted to emulate, he got help and now runs a men's behaviour change program called Heavy M.E.T.A.L.
He said one of the greatest misconceptions around family violence is that the perpetrator needs to hit their partner or child to be guilty of the crime.
"I never thought I was an abusive guy, I was never physically abusive. It was just that my moods, I had a way about me that had people walking on egg shells around me," he told HuffPost Australia.
"If I didn't get my way I would sulk or be grumpy. It would be like a pressure cooker and it would boil over, then I'd be fine again."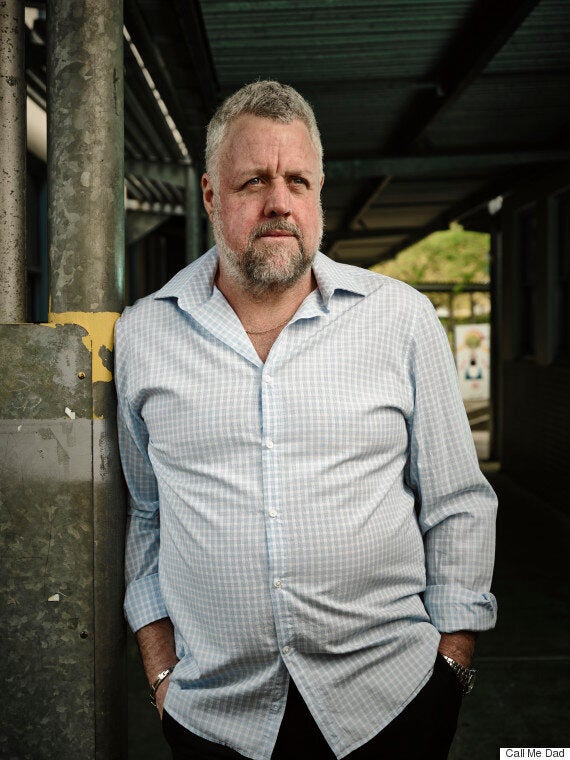 David Nugent said anger is a choice. Not an uncontrollable emotion.
Nugent wants others to recognise that majority of the problem is around the need for power and control, and the damage that does to families.
"Everyone focuses on violence and anger. Some men don't come to these programs because they don't see themselves as a violent guy. It's not until they get into the work with me that they really connect with their emotions about how they have and how they are hurting their partner," he said.
"It's about power and control and they don't understand that. It's tied in with culture, you know, 'I'm the man, I wear the pants this is how it should be'.
To believe men can change does not mean to sympathise with them. It means they need to be held to account.
Motivated by her mother's experience with an abusive father, Sophie Wiesner wrote and directed the documentary Call Me Dad, which follows four men as they attend Nugent's men's behaviour change program and attempt to answer the important question -- can a violent man change?
"We don't hear from perpetrators on this issue and what that means is we place all responsibility on survivors, or those who work with survivors, to educate the public and work towards a solution," she told HuffPost Australia.
"And that doesn't seem fair. And I think that means we also miss out on the opportunity to understand why this is happening. If we don't engage with the people who are making choices to abuse people we can't possibly understand how they could change."
Nugent said men's behaviour change programs are an integral part of the solution.
"We don't let them off the hook. We're tough on them. We don't let them get away with minimisation so I say, what's the alternative? What do you do, just write them off?"
The problem begins when young men are told to suppress their emotions.
"We need to change the culture right across the whole board, from how we coach kids in footy teams, how our fathers tell them not to cry, 'come on real men don't sook, get over it'. Because what we're basically teaching our young boys to do is not be in touch with their feelings. They can't express their feelings," Nugent told HuffPost Australia.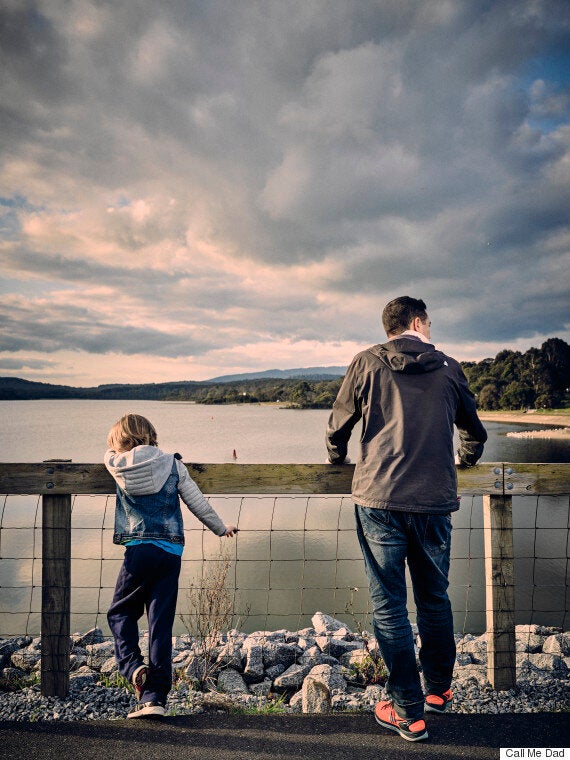 If Fathers can change their behaviour, they can put a stop to the cycle of violence within their own families.
"They wear a mask. They've got to pretend to be someone that's got their shit together and a cool person, but only when things go that way. If it doesn't go that way then how do you express it? You don't know how to. So when we get into relationships it starts to come out."
Gender inequality is a central driver behind domestic violence, and abusers are ordinary people who tend to hold sexist and traditional views of women.
"I learnt they're very ordinary people. There's nothing that would mark them out. I learnt that a lot of them do hold very traditional ideas about what it is to be a man and what role they should play in the home. A lot of them are clinging to old fashioned ideas about men being head of the household and keeping his wives and kids under his dominion," Wiesner said.
"I also learnt that a lot of them are very unhappy and damaged and are not well equipped to really resolve that."
Nugent believes too often we believe men have to be monsters to commit such crimes, and perhaps that's to do with only the extreme cases making it into the news.
"I think the problem is we get to the point where it's always in the media, family violence incidences, where they're extreme. There's not enough grabbing it earlier, tackling emotional abuse and control issues."
Yes, some violent men can change. But it's a lifelong journey.
"It's very hard work and requires a significant amount of effort for that man and requires those around him to support him," Wiesner said.
Nugent said if men couldn't change he wouldn't be persisting with these programs like he has the past 10 years, insisting he has seen many men turn their lives around.
"Sometimes it's part of the image, 'see how committed I am to you? I'm doing something about it'. What worries me is how genuine are you while you're doing it? And that's something only time can tell."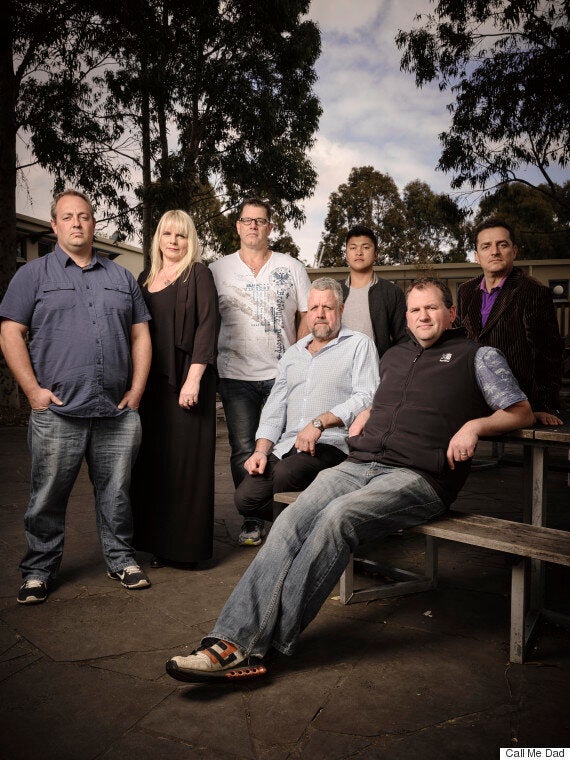 The men featured in Call Me Dad. Including victim and counsellor Jacqui Seamark and counsellor David Nugent.
David Nugent wants men to know if they intimidate their family, or are quick to respond with anger, then they are perpetrators of family violence, and need to change in order to break the cycle and end Australia's domestic violence disgrace.
"There's a lot more men out there where their partners are walking on egg shells. Look at yourself and they way you carry yourself. Do you know whether your partner and children walk on egg shells around you? And a lot of guys have got blinkers on, they think because they're not hitting anyone they're living a happy family. But are they?"
You can view the entire documentary Call Me Dad on ABC iView here.