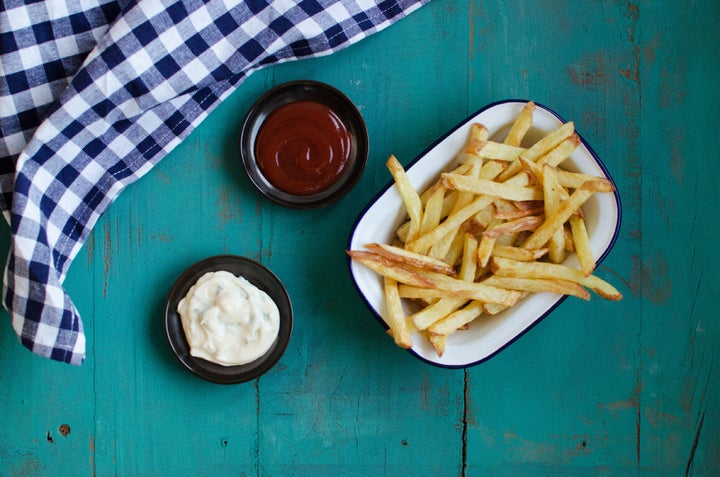 As far as essentials in the kitchen go, a fairy floss maker is relatively far down on the list. You don't often see a toaster, kettle and waffle maker nestled together on a kitchen bench. Which begs the question -- who is buying these types of appliances? Who really loves waffles that much?
To work out if random appliances such as an ice cream maker, air fryer and waffle maker are worth the cupboard storage they take up, we put them to the test. Because #food.
This machine claims it can fry hot chips with hot air, but also bake a cake. And for $330 bucks, it had want to. The process was actually pretty simple -- we cut red potatoes into 1cm thick strips, leaving the skin on because we wanted to pretend they were rustic when in reality we were lazy.
The machine takes a few minutes to heat up -- it's kind of like an urn in shape, but works like a mini oven, if you will -- and then you put the potato slices in with a spoonful of olive oil. That's it.
We were expecting the chips to feel and taste oven baked -- you know the kind you bake on a tray when you're trying to be healthy, and then you pretend they're as good as fried hot chips? They weren't anything like that.
These chips were distinctly fried, somehow, with just a spoonful of oil and hot circulating air. They were a tad on the soggy side, which isn't a bad thing (hello, KFC chips from the bottom half of the box), and we think they'd have been crispier had we left them in a few minutes longer. We cooked them for 16 minutes. Not 15. 16.
The recipe book also features a cake which seems unusual, but we didn't try it so can't knock it. There's a recipe for fried fish -- fish fillets crumbed in crushed corn chips and lime juice -- which sounds all time.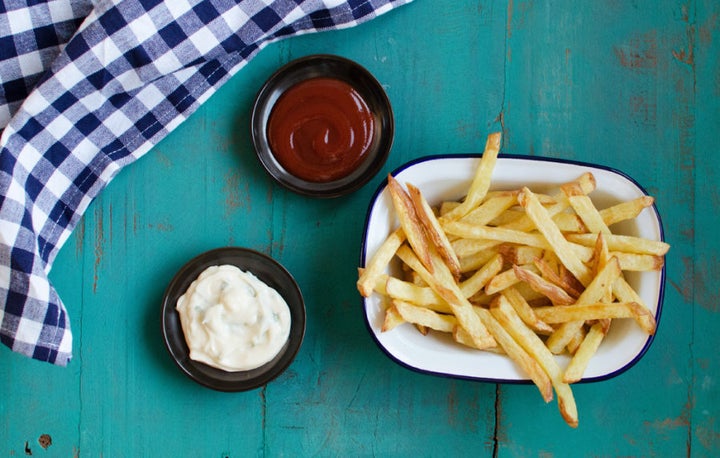 I don't know about you, but waffles are about as high on rotation at our houses as lobster. To fork out $250 for a waffle maker, you'd want to be pretty keen on them. Though after we used this, we'd be happy to add waffles into a more regular rotation.
This machine is called 'smart' because it has so many settings it makes you feel inferior. It has different specific settings for over six types of waffles. Who knew there were such subtle nuances to cooking waffles?!
We made the classic waffle, though was tempted by the cheese and Vegemite savoury recipe. We also read that you can use a waffle maker to make waffle-shaped egg omelettes, or waffle-shaped potato-rostis. The mind boggles.
We mixed up the batter and poured it into the maker as per the instructions. Although the 'smart setting' said they would need six minutes to cook, they were ready at about the four minute mark. We're not sure if that's because the machine thought we were cooking Belgium waffles instead or because humans are still better than machines.
The taste was far superior than store-bought waffles and better in that we knew what was exactly in them (eggs, flour, milk and vanilla extract).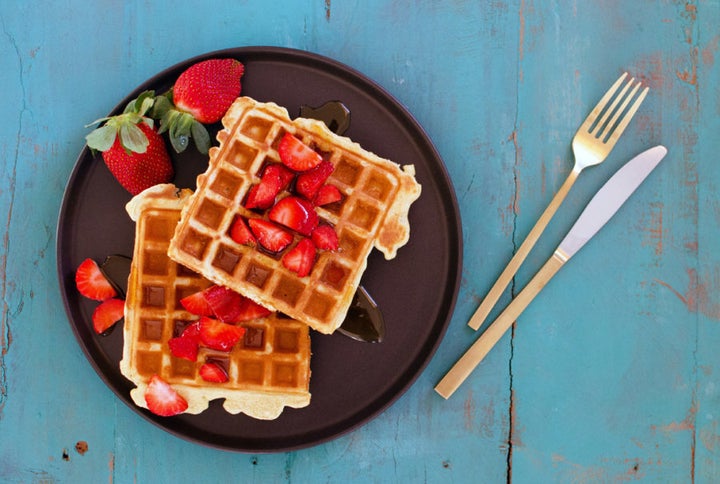 We bought this bad boy from Target for $40 bucks on sale and thought we were very clever for bagging a bargain. We didn't read the box.
The day of the shoot we got the fancy ice cream maker out of the packaging to learn two things:
1 - The bowl was supposed to have been in the freezer for 15 hours prior.
2 - We had merely purchased an attachment for a bigger, more expensive appliance, like a Thermomix or something.
That did not deter us. We stuck the bowl in the freezer at 9am and came back to the ice cream making at 4pm, so it had been in there seven hours. We mixed up an ice cream mixture of a helluva lot of cream and sugar, some milk, and fresh strawberries. We hand churned it in the frozen bowl (we had to improvise) until it was the thickness of a slushie, then put the whole thing back in the freezer.
We checked on it and stirred again at half hour increments thereafter, and the ice cream was ready a few hours later. Take that, fancy machine! We don't need you.
We transferred the ice cream into a plastic tupperware container because it would have gotten too hard and crystally if it stayed in the freeze bowl.
The result was the best damn strawberry ice cream you've ever tasted. We are also very much looking forward to hand-churning our own frozen margaritas.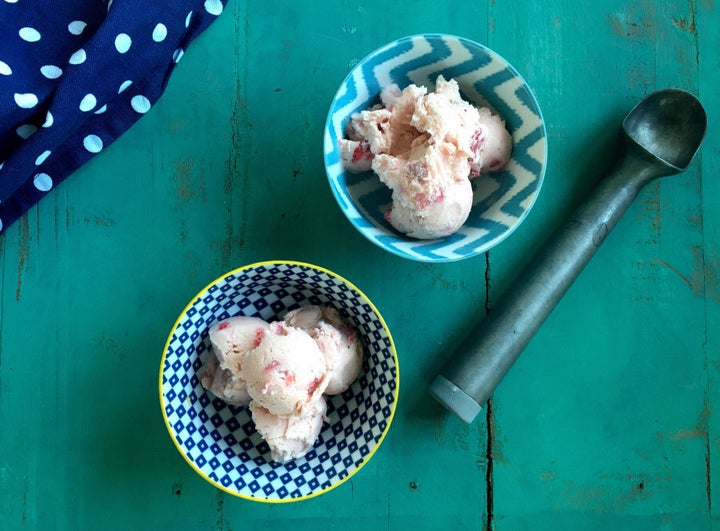 The verdict? If you really really love waffles, chippies or ice cream, have a lot of bench space or a lot of money, these potentially pointless machines are actually worth it.