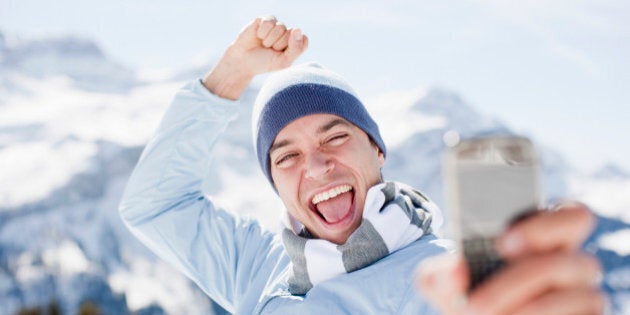 Are holiday memories as disposable as the photos we take to try and preserve them?
According to new research this could well be the case, with the ease of taking photos and the prominence of social media being two of the major factors affecting our holiday behaviour (and getting in the way of our enjoyment).
In other words, Aussies might be spending too much time and effort on selfies, filters and social media engagement rather than enjoying the actual experience itself, and as a result fail to enjoy and relive those moments later down the track.
The research, titled the 'Australian Holiday Memories Report' and commissioned by the Singapore Tourism Board, states the typical Aussie family will take on average 77 photos a day.
But of the 1000+ research participants (all Aussie parents), over two thirds asserted this was too much, and holiday-goers spent too much time staging, posting and editing pictures on social media rather than living in the moment.
"I think it all comes down to cultivating a balance," Craig Makepeace of y Travel Blog told The Huffington Post Australia.
"Take your hero shots or the main shots you want to take, and have those captured on film or on your phone, but at the same time you want to live the moment and be present.
"I think with smartphones and the like, there is the temptation to pick a filter, check your comments, things like that, and then it's easy to get distracted.
"You don't want to spend most of your holiday with your head buried in your phone or looking through a camera lens. You want to be present and living the actual moment yourself."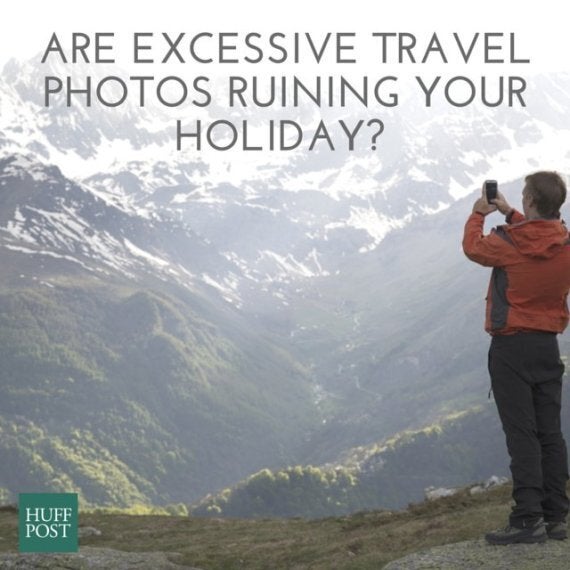 It's a sentiment echoed by Craig's wife and business partner, Caz Makepeace.
"People feel really happy when looking at their travel photos after the event, so it makes sense that you want to capture the event in the first place... That's where capturing the experience comes in, really," Caz told HuffPost Australia.
"I know when we are looking at our photos later, we get so much joy out of it. The kids, too, really enjoy remembering some of the things they did and the experiences they had.
"In saying that, we do make a point of encouraging discussion with our children at the time. We talk with our kids about the experience -- how they felt about it, what was funny, what was great.
"I think the difference is when people are focused on how to get that great looking shot on their social media platform and making that their number one priority. Whereas for us, when we are taking photos, we want to capture the memory and tell the story."
According to the Makepeaces, one key factor to maximising holiday enjoyment is knowing when to put the phone away -- or, better yet, not using a smartphone at all.
"Using a GoPro, for instance, means you can still capture memories without having to be on a camera all the time," Caz said. "A GroPro you can strap to your head or chest and go through the footage later.
"Even just using a normal camera [as opposed to a smartphone] is better, because you get less distracted. When we use our DLSR, we take our photos and then put the camera down. There's no temptation to check in what's happening at home or to see how many 'likes' you can get.
"Then, later in the evening, when we're having downtime, we can go through the footage together."
Caz also notes while both she and Craig encourage their children to get behind the camera, they don't want them to become obsessed with achieving the perfect shot.
"Of course we want to get them to capture their experiences. We give them the camera and help direct the footage, or have them jump on camera or get involved in whatever way they can," Caz said.
"But recently we were at the Singapore Zoo in the rainforest section and there were these exotic animals we had never seen before. Our youngest had the phone and was snapping away and after a bit I said, 'OK, darling, that's enough, give Mummy the phone now,' because I wanted her to watch what was happening with her own eyes and have a real life experience. There is a real importance in doing that.
"I think at the end of the day, it's about embracing the use of the tools we do have in this wonderful age, but not letting them overwhelm your experience.
"It's about using that technology to help you capture the memories, not dominate the experience."