'Captain Fantastic' is a story about Ben Cash (Viggo Mortensen), an unconventional father trying to raise his six children 'off the grid'.
Living in the American wilderness, the Cash children stick to a strict exercise regime, are vigorously home-schooled and celebrate 'Noam Chomsky Day' instead of Christmas. They are happy to discuss everything from the American Constitution to Karl Marx to a literary analysis of Lolita, but couldn't tell you the first thing about 'Star Trek' or, mercifully, a single member of the Kardashian clan.
So, in a way, it makes sense director/writer Matt Ross asked the young members of his cast to sign a contract saying they wouldn't eat junk food or use their iPads or cell phones on set.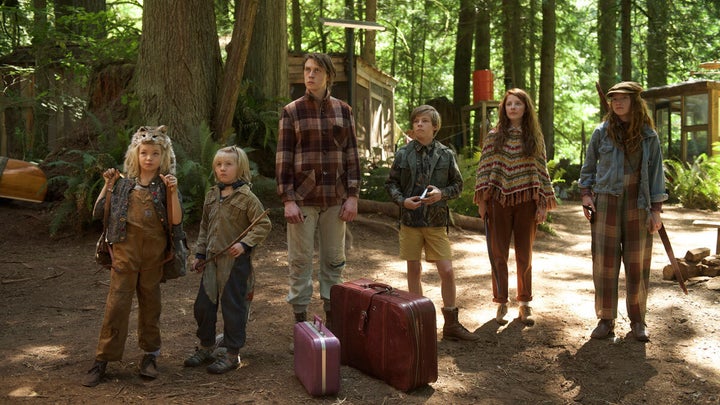 "Yes, I made them sign the contract, yes it was tongue in cheek," Ross told The Huffington Post Australia. "It was written in a legal and formal way and asked them not to bring any electronic items to set. I also asked them to eat exceptionally well, to keep processed foods and sugars to a minimum, and to up their intake of lean food and protein.
"If they broke [the contract terms], the idea was they would have to beg for my forgiveness, you know, 'please forgive me for my trespasses' -- that kind of thing. I don't think I actually enforced any of that... the intention was more to say 'take this seriously for the brief time we are shooting'."
But 'Captain Fantastic' is not a film purely about the benefits of throwing away the iPhone and replacing it with a copy of Guns, Germs and Steel. Ross's intention was to ignite a much larger debate about parenthood in general, and the responsibilities parents have towards their children.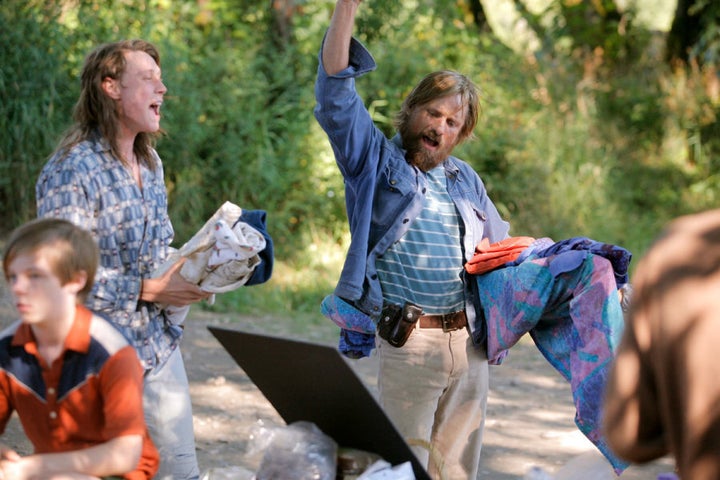 "I'm fascinated by all the issues that revolve around parenting," Ross said. "Ben has given up the outside world and whatever personal ambitions it held for him to devote his life to being the best father he thinks he can be. The question becomes: is he the best father in the world or the worst? Is what he's doing insane or insanely great?"
This focus becomes apparent when, early on the film, we receive the news Ben's wife Leslie (Trin Miller), who is in hospital receiving treatment for bipolar disorder, has committed suicide. Despite being warned by her parents that Ben isn't welcome at her funeral, he decides to pack up the entire family and take them on a road trip to The Big Smoke in order to do just that.
Along the way, the Cashes stay with Ben's sister Harper (Kathryn Hahn) and her family, who lead a far more typical American existence, complete with video games and (gasp!) store-bought chicken.
"I wanted to deliver a message and ask questions. How I thought I would do that is portray people with equal intelligence and nuance," Ross said.
"The thing is, there are many Americas within the USA, just as there many Australias within Australia. You know, here there is rural America, suburban America and a wealthy America, for example, and I wanted to depict all the characters within those.
"Having them all represented allows you to think, 'wow, okay, there are bits of this character I agree with, and there are bits I don't agree with'.
"I don't think them as monsters and heroes, I think most parents are doing the best we know how. These characters are not stupid, they are not monsters, they are not morons. They are three dimensional people, and that makes for a better narrative, I think."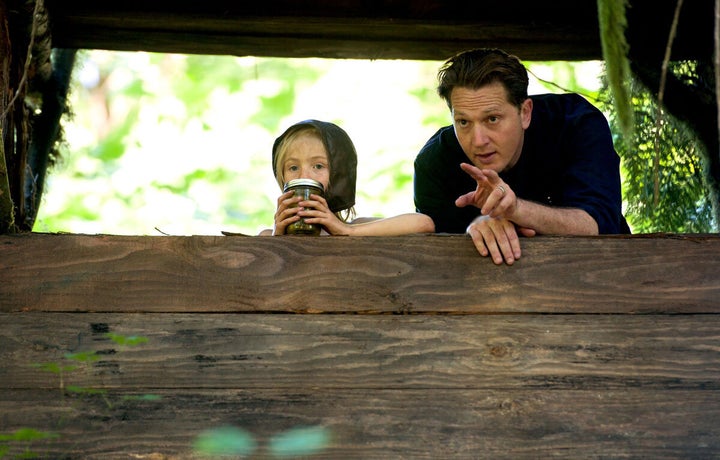 As for Mortensen in the starring role, while Ross said he didn't specifically write the screenplay with the actor in mind, so great was his commitment to the character that Ross admits he may as well have.
"Viggo was a central collaborator in terms of his ideas about the script," Ross said. "He had wonderful and insightful ideas about everything, including adding his own original music to the film. For me, he exemplifies a very high level of artistry and integrity. That is one of the things that made him my first choice to play Ben. Physically and temperamentally, he was absolutely right."
Like he did with the children in the cast, Ross sent Mortensen a huge box of books for 'recommended reading' prior to the film starting production.
The titles included texts by Tom Brown, the renowned naturalist and author of Tom Brown's Field Guide to Wilderness Survival; Noam Chomsky; and Pulitzer Prize-winning scientist and writer Jared Diamond.
"I thought that was a great way to frame some of the knowledge that this family would have," Ross said. "It turned out Viggo had read all the books already."
The actor also fronted up to location weeks before shooting was due to start, and was known to leave his hotel room vacant in favour of sleeping in the surrounding woods.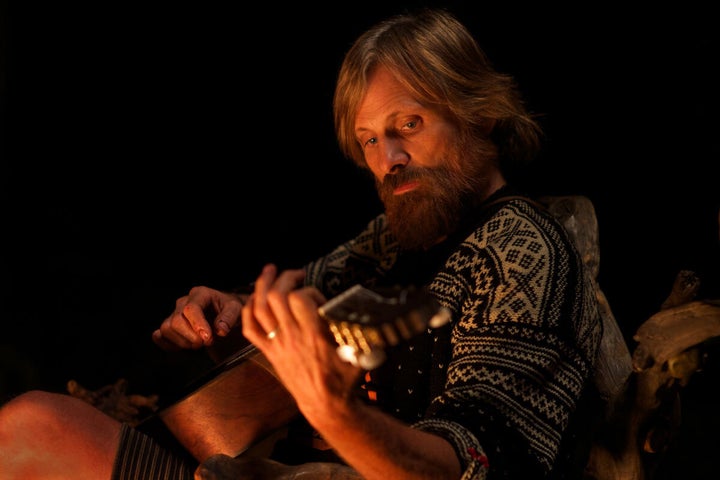 And as for Ross's thoughts on parenthood? Did they change over the course of the film's production?
"Yeah I mean, there is no answer," Ross told HuffPost Australia. "There are many questions. It's almost like an hourly re-collaboration. Children are constantly evolving, and their brains are changing, and we as parents have to keep up.
"The purpose of the film is not to deliver a message about anything. In any case, I think film is a relatively poor medium to do that.
"Really the film is, for me, about the choices you make as a father.
"What I hope to have done is provide an intellectually stimulating, emotional experience, in which the audience can laugh or cry or feel something. That's what I hope."
CAPTAIN FANTASTIC opens in cinemas nationally on September 8.