Cartier Surjan considers herself a 'born-again Christian', but despite her faith, the 19-year-old is choosing an uconventional way to find a relationship by going on Love Island Australia.

The Sydney lifeguard and receptionist says her religion has shaped her outlook on life. Cartier adds that it's essential her romantic partner respects her views.
"With my Christianity, I love Jesus, he has changed the way I see things, the way I view things and the way I treat others," she says.
"With a partner, I just want him to respect my beliefs, not put any doubt, any pressure. On the outside it would be nice if he could come to church with me and meet my church friends. I think I will show something different. I will show them me, I'm not going to hide anything."
While she doesn't usually drink alcohol, Cartier doesn't mind the occasional champagne and trained as a national swimmer for four years.
Cartier is currently coupled up with Adam Farrugia on the show, after enjoying a brief romance with Gerard Majda.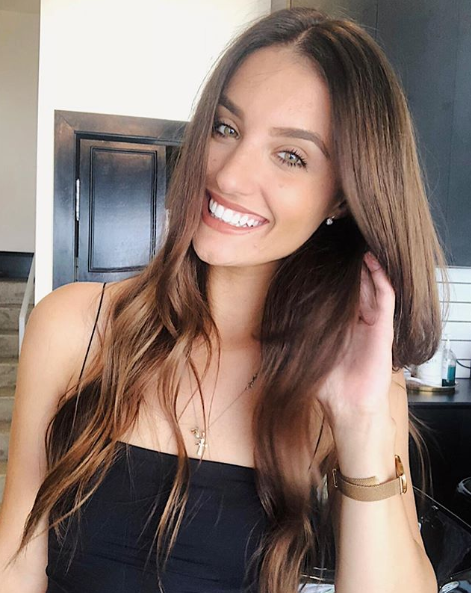 Gerard runs a business called Body Majic, where he focuses on working with people with disabilities which he says is "the most humbling and rewarding part of what I do".
"I help coach the CBC Fremantle (a Catholic school football team) and there are about 70 odd intellectually disabled guys who come down every week to play footy," he says, adding that's where he's made "a really good friend Noel" who he spends time with every Monday. "Noel has got Down syndrome. He is the best. You never ever leave a training session with the boys, or hanging out with Noel, without a story."
Australia's second season of Love Island is set to premiere on Monday, with Sophie Monk returning as the Channel Nine show's host.
After the 2018 season was filmed in Spain, this year's contestants will be looking for love a bit closer to home in tropical Fiji.
Five female and five male contestants will couple up in the villa before trouble comes knocking as intruders arrive.
Irish radio star and actor, Eoghan McDermott, will once again narrate the show with his signature wit. At the end one winning couple, as voted by the public, is given a pot of money to start their lives together. However, there's a catch as one person is given the option of sharing the money or keeping it for themselves.
Love Island premieres on Monday at 8:45pm on Channel Nine.