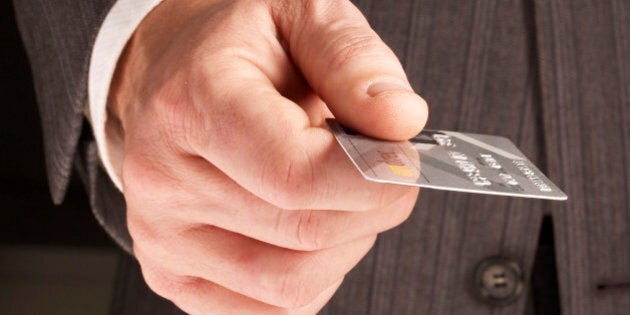 Prepare to say goodbye to your wallet and your piggy bank, because by 2022 we'll be living in a cashless society.
That's right, in six years' time, the days of fumbling for cash to pay for your lunch or your taxi will be over in favour of electronic payments, most made via smartphone -- and Aussie start-up Hey You is leading the charge into this brave new world of cashless living.
New research from Westpac showed Aussies were onboard, with 81 percent of smartphone users agreeing that the ability to pre-order and pay for an item via an app would soon become the norm.
Currently, 53 percent of payments made by the 1137 Australian smartphone users surveyed are cashless.
Westpac has such strong belief that cashless living is indeed the way of the future that, through the Reinventure Fund, invested $5m in the Hey You smartphone app that allows users to beat the queue at their local cafe or coffee shop by pre-ordering and paying for their order.
Westpac's head of consumer deposits Elliot Smith said the bank was committed to investing in companies that engineered smart solutions to everyday problems.
"In the last 12 months there has been a 200 percent increase in Westpac customers using their mobile to tap and pay," he said.
"Cashless technology is the way of the future."
And Westpac's research findings are right on the money if Hey You's growth and success to date is anything to go by. The company has grown 400 percent since its launch in September, and now handles 65,000 transactions a week, with a coffee ordered every second between 8am and 10am on weekdays.
They have also seen a 50 percent increase in signups by customers in the past two months and the number of merchants has increased by 250 percent.
Hey You CEO and co-founder Rebekah Campbell told The Huffington Post Australia the platform came from a desire to make everyday transactions faster and easier for the customer, and to streamline the sales and customer service process for small business.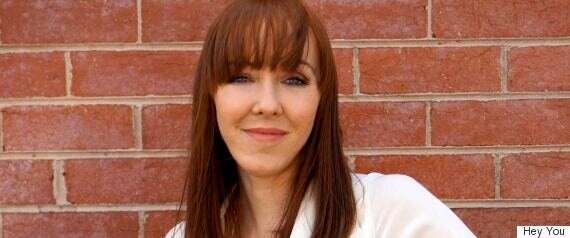 Hey You CEO and co-founder Rebekah Campbell.
She said three businesses had merged about a year ago to form Hey You.
One of the businesses, founded by Adam Theobald, was Beat the Q.
"(He) had been at a concert and there was a big queue at a break, and he said, 'wouldn't it be great if you could order ahead of time and then someone would just SMS you when it was ready?'," Campbell said.
"So he built the app for coffee shops, and it did really well; people loved it and they had a couple of hundred cafes across Australia using it who had really good engagement with their customers.
"Then there was E-Coffee Card; they were the largest coffee loyalty app, and then Posse, which is a recommendation app -- as a customer, you use it to find places, and stores use it to interact with customers, like a CRM system for shops.
"Around that time they were a lot of apps around for different things, and cafes were confused by all the different products. We wanted to make it easier for them and have one product that did everything.
"So we brought those three companies together and created something that fulfilled the whole customer journey."
Campbell said most people these days only used cash for transport and food prompting Hey You to create a partnership with Uber to cover off the transport element.
"The last two last things we use cash for on a daily basis are transport and buying food," she said.
"Our user base is very technologically progressive, inner city, urban, the same as Uber, so it made sense to partner with them.
"So now you can order and pay for food, and well as Uber on the Hey You app."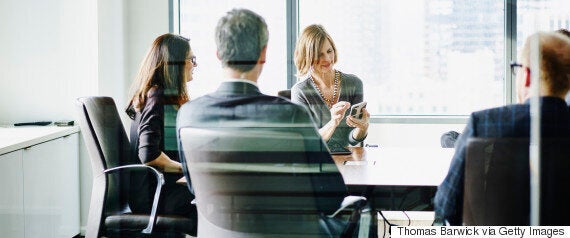 Hey You allows you to order and pre-pay for coffees for the whole office.
She said the investment from Westpac had helped grow the company.
"They have an investment fund called Reinventure, and we did an investment deal with them," she said.
"There was a lot of enthusiasm from the executive level of the bank, who were big users of Hey You, and they wanted to be involved in disruptive technologies that their customers would use every day, but also provided more value to the merchants -- it was a really good fit for us."
Smith said one of the main reasons people were in favour of cashless living was because it cut down on wait times.
"Long wait times for food and drinks after ordering is one of the biggest frustrations for Australians (61 percent) as we become increasingly time poor and expect items on demand," he said.
"It is great to be able to invest in a company like Hey You which not only reduces the amount of time Australians spend in queues, but brings a fresh and dynamic approach to cashless payments."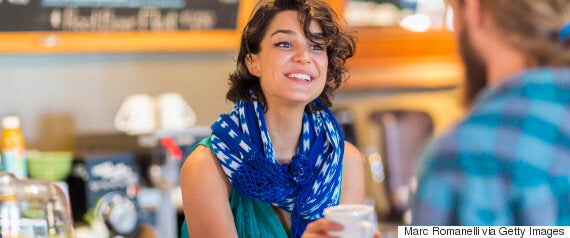 Apps such as Hey You can help small business streamline their processes and spend more time building relationships with customers.
Campbell said small business could sign up to be merchants on the app via the Hey You website.
"Hey You can help you run a more efficient business -- a lot of businesses we have on the system do 80 percent of their trade within a two-hour period, either in the morning, or at lunchtime.
"Think about what the cost is of then serving every one of those customers individually at the till, as each takes 2.5 minutes.
Cafes can reduce that, with Hey You they get customers coming in with fully paid orders.
"They can then take some of the resources off the till and put them into creating more products, and get through more orders in busy times."
She said Hey You was launching a tool to help merchants engage with their customers.
"Cafes now might have an email list to sign up to, but with Hey You they'll be able to see who all their customers are, they'll be able to contact them, run special offers, clear stock in the afternoon if they have stock leftover, send birthday gifts to customers and run loyalty schemes.
"The product is cool for customers for sure, but the real vision is to help these small business owners use technology to run their businesses better."
She said Hey You would focus more on stadium events and concerts, after successful partnerships with on-ground food and drink merchants at this year's Australian Open.
"It's available in certain sections of the arenas, that you order and pay for whatever you like, and for a premium price, it's delivered to your seat," she said.
"At something like the tennis, you don't want to be going outside to get food at a break and then spending half an hour in line.
"We'll definitely be looking to do more stadium and music events this year."