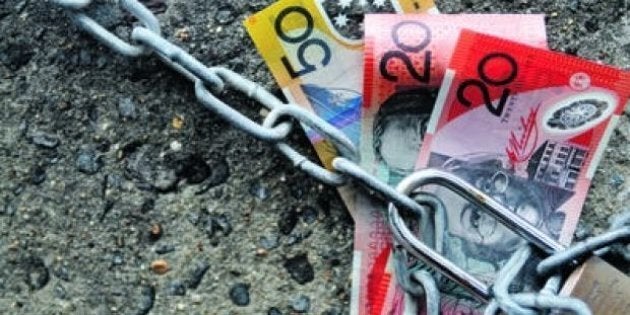 A cashless debit card for welfare recipients has lead to a dramatic drop in alcohol abuse, drug use and gambling in the two remote communities where it is being trialled, a report into the controversial payment system has found.
Moreover, families on the scheme are devoting more time and money towards their children's education and community life, despite reports some were finding ways to circumnavigate the scheme.
The Cashless Debit Card Trial Evaluation final report, produced by Orima Research, was released by Minister for Human Services Alan Tudge on Friday as the government announced its intention to continue the scheme indefinitely.
The 300-page report comes as Prime Minister Malcolm Turnbull is set to announce the expansion of the cashless cards to the WA region of Goldfields, which includes the towns of Laverton, Leonora, Coolgardie and Kalgoorlie.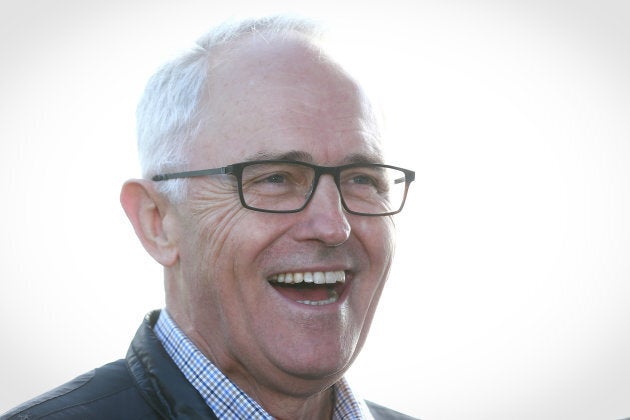 "I will not stand by and watch this happen. We must do more, we must try innovative and different approaches and the cashless debit card has proven very successful so far."
The cashless Visa cards are similar to the much-maligned cards set to be introduced for welfare recipients who fail drug tests, which a government-funded 2013 report found had "no evidence" of positive results.
But in the predominantly indigenous communities of Ceduna in South Australia and East Kimberley in WA, it seems that the scheme has largely been a success -- despite some reports of humbugging and people falling out of the welfare system.
During the trial, which was implemented at the invitation of local community leaders, 2,141 welfare recipients had 80 percent of their welfare payments quarantined onto a Visa card.
These cards can be used similarly to a regular credit card, except they cannot be used at gambling venues, to buy alcohol, or to withdraw cash.
Almost half (48 percent) of the participants who drank reported a drop in their drinking, while more than a third (37 percent) of self-reported binge drinkers said they were going on fewer benders since the scheme commenced.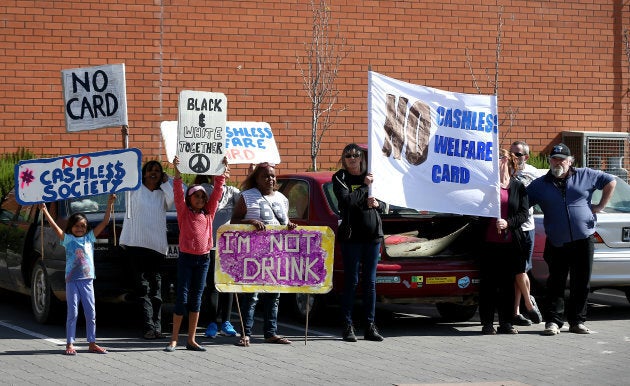 Although not as widespread an issue within the trial communities, illicit drug use also significantly declined during the trial. Around half (48 percent) of drug users reported taking drugs including ice, marijuana, speed and benzos (a prescription medication used illicitly) less frequently, while more than half said they spent less on illicit substances.
Of all the findings, the reduction in gambling was among the most significant, particularly in the community of Ceduna.
A staggering $550,000 less was spent on poker machines and other gambling venues in the region since the trial started there in April last year. This equates to a 12 percent drop in total gambling revenue across Ceduna and surrounding local government areas -- although this figure is likely much higher among those involved in the trial.
In just the last nine months, the number of welfare recipients spending more than three hours a day gambling halved across both trial sites.
The past year has also seen an increase in the number of Ceduna residents accessing community services to get sober.
"The card is not a panacea, but it is has led to a fundamental improvement in these communities," Minister Tudge said of the findings.
"There are very few other initiatives that have had such impact."
He hopes the trial will be the beginning of a "turnaround" for these communities.
"As many local leaders noted, these communities were in crisis largely due to massive alcohol consumption paid for by the welfare dollar."
Tudge attributed a "large part" of the program's success to the active involvement of community elders and leaders, who co-designed and implemented the trial -- a consultation process noticeably absent in the rollout of the drug testing scheme.
There was also an increase in support services and rehabilitation sites for alcohol and drug addiction in the two communities -- programs significantly lacking in many parts of Australia.
Other positive results included reports of decreasing violence, fewer alcohol-related arrests, fewer women drinking during pregnancy and decreased domestic violence.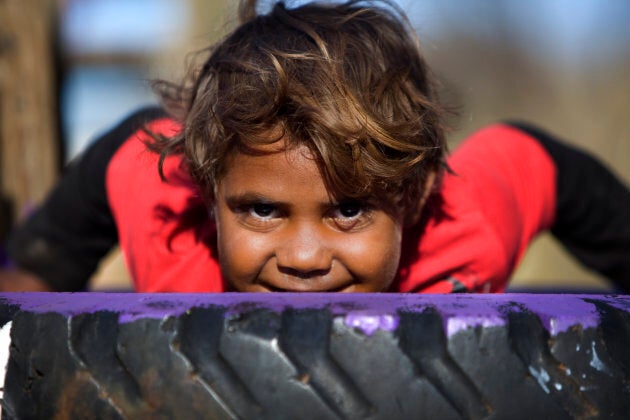 Ceduna also saw a 37 percent drop in people ending up in hospital with alcohol-related illnesses.
And the flow-on effects for the families in the alcohol-ravaged communities didn't stop there.
Forty percent of those on the cashless card reported being able to better care for their children, getting more involved in their education and helping with homework. Close to half said they had been able to save more money under the program.
The past year has also seen an increase in the number of Ceduna residents accessing community services to get sober.
"It has changed, am able to have more food in the fridge and petrol to visit the family," one participant wrote in the survey.
"I buy more food and clothing," commented another.
There have been some drawbacks to the cashless cards' rollout, however.
Improvements in employment figures among the participants -- a key element of Tudge's push to get people "off welfare and into work" -- were limited. The number of people searching for work does appear to have increased, however, with 23 percent of participants spending 11 hours or more each week looking for work by the end of the trial.
In Ceduna, a couple of community organisations reported that people were becoming prostitutes in order to get access to cash, although the report said there was no evidence that this had increased since the trial began.
A worrying 27 percent of those on the cashless cards also reported an increase in being "humbugged" or pressured by friends or family to transfer money from their cards, while a third said that their lives had been made worse by the scheme.
There are also reports of participants selling their cards in exchange for cash or illicit goods, and taxi drivers and other service providers overcharging them for trips and handing back the rest in cash.
Small businesses in the towns which traditionally rely on cash transactions -- such as community markets and second-hand goods stalls -- have also suffered as a result of the program.