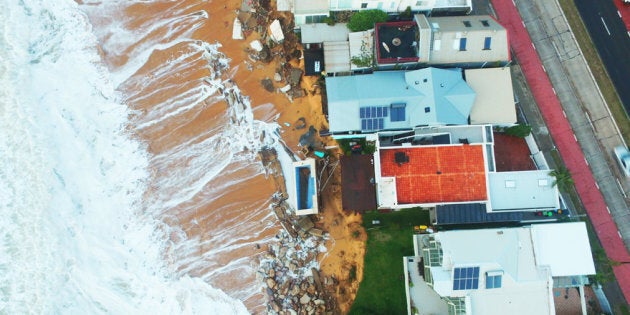 Like sandcastles built by frolicking children, Collaroy's beachfront homes sit precariously close to the churning ocean.
Some homes have lost more than 10m of garden, not to mention the structural damage they have sustained.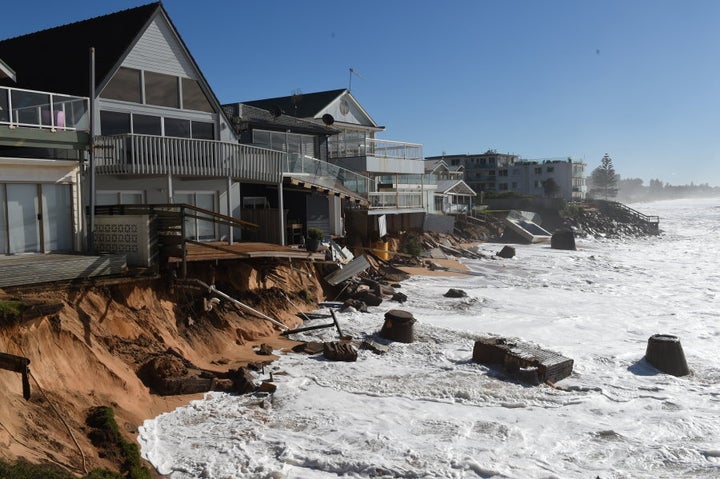 Some residents have returned home, but around 50 people have been told it's too dangerous to even look at their properties. And other coastal communities around Australia are watching.
They know the issues affecting Collaroy could also affect them and want to know, who is responsible when coastal infrastructure is destroyed?
Threats To Our Coastline
Long before the weekend's storm was a speck on the radar, the Australian Coastal Councils Association has been calling for a national approach on coastal management ahead of the federal election.
Executive director Alan Stokes said threats like coastal erosion, storm surges and sea-level rise were predicted to become more frequent but councils had no federal guidelines to determine how to protect homes, or development application approvals.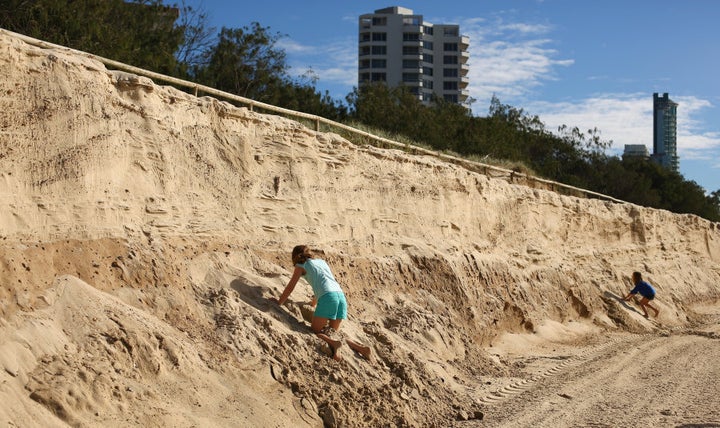 "Each council comes up with its own approach," Stokes said.
"When you think about the potential scale of this issue -- 85 percent of the population lives on the coast -- councils aren't adequately resourced to carry out adaptation works and address the risks associated with coastal erosion.
"We need the federal, state and local governments to sit down and take responsibility.
"It's not a problem that's going to go away."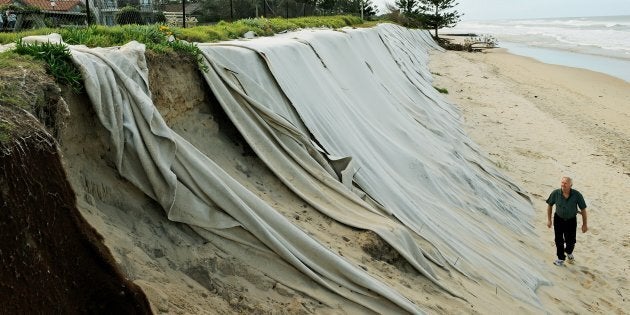 On the Gold Coast, coastal erosion is slowed by a multi-million-dollar sand-replacement scheme that pumps sand to replenish a beach.
In some parts of NSW, felt fabric has been used to slow coastal erosion. Stokes said councils or state governments shouldn't be left to determine the best course of action themselves.
"Scientists tell us pressures are mounting -- if we're to expect more severe storms due to warming ocean temperatures as well a sea level rise, there will be areas without doubt that are too vulnerable for people to live in.
"It's happening already."
Buying And Building In A Precarious Spot
Not council nor seller nor state would have been obliged to let potential buyers know about the well-known risk of coastal erosion in the region.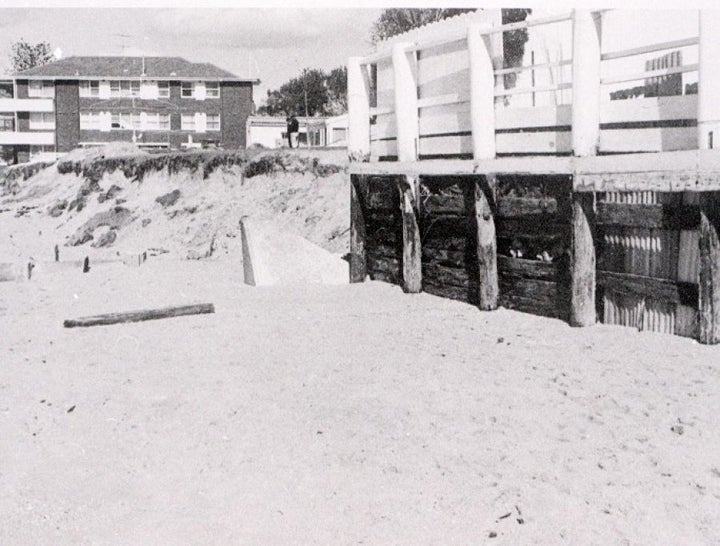 What's more, the Insurance Council of Australia representative Campbell Fuller said many insurance policies did not cover 'actions of the sea'.
"Damage caused by actions of the sea, such as coastal erosion, king tides or storm surges are rarely covered by home insurance policies," Fuller said.
Climate Council spokesman Will Steffen told HuffPost Australia insurance was linked to viability.
"Properties on the absolute waterfront will be less desirable because they'll be less viable."
Stokes said the onus was on the homeowner to study potential risks before buying.
"There are a number of cases where legal action has been taken against councils for property being damaged but generally speaking,anyone buying a property in an area close to the water needs to make very comprehensive enquiries," Stokes said.
Stokes said a federal or state-run register flagging a warning on a title search could potentially alert homeowners to risks.
"What we need most though, is reliable information about how sea-level rise will affect coastal communities, and a federal approach to protecting them."