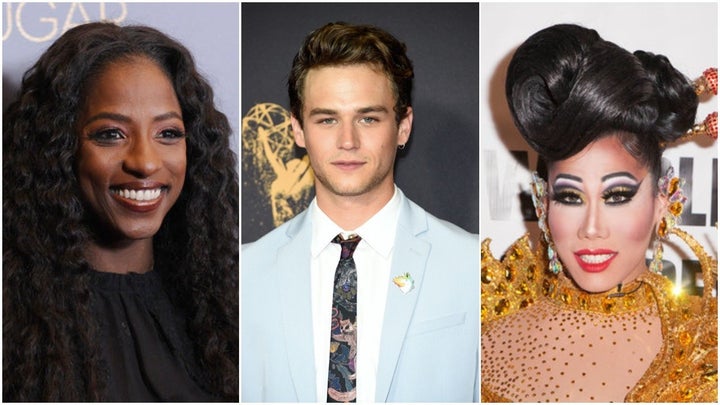 In a time when LGBTQ people are facing extraordinary challenges, queer visibility is as important as it has ever been.
After years of progressive strides, 2017 felt in many ways like a giant step backward for LGBTQ equality at the national level. Against that political backdrop, seeing queer actors, artists and other celebrities share their authentic selves was all the more empowering.
The year saw some celebs, like legendary singer-songwriter Barry Manilow, express who they truly are in high-profile, impactful interviews. Others, like "13 Reasons Why" star Brandon Flynn and "True Blood" actress Rutina Wesley, used social media in creative and powerful ways to open up about their sexualities.
Regardless of the paths they took, however, these famous faces helped influence the global conversation on queer acceptance by sharing their journeys.
Below, check out 21 celeb coming out stories of 2017. Each one was a standout moment, and we congratulate them on taking this important step.