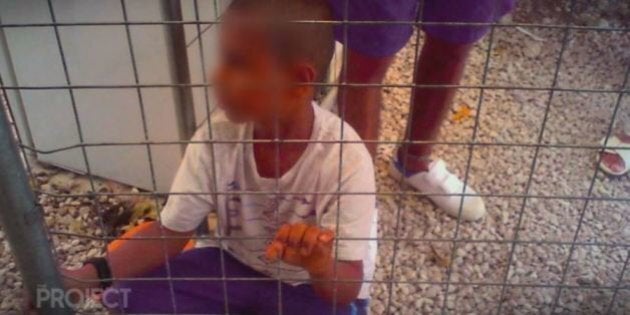 New footage of detention centres on Nauru and Manus Island reveal the conditions asylum seekers are living in as whistleblowers speak out in a new feature documentary Chasing Asylum.
The trailer for the feature documentary, by Academy Award winning filmmaker Eva Orner, aired for the first time on Tuesday night on The Project.
After publicising her desire to make the documentary, Orner began receiving footage anonymously -- and regularly -- with drives often sent to the Aussie filmmaker's office.
When asked by Waleed Aly whether she fears the government may prevent people seeing the film, Orner didn't seem too concerned.
"The bigger question is: What is going on here? What kind of indictment to Australian democracy is the fact that people can go to jail for two years for speaking out about a policy that allows children to be sexually abused?" Orner said on Tuesday night.
"What we are doing is not okay and the fact that the government is so scared and so paranoid that they are legislating against it is what we should really, I think, be focusing on."
And while The Project called the documentary the "film the government won't want you to see", panelist David Penberthy made a poignant point.
"I wonder in a perverse kind of way if the government would be happy with the message this film portrays," Penberthy said.
"Because if you are someone who will arrive here unlawfully or save up and hand your life savings over to a people smuggler and you see that is where you will end up, it sends a bleak signal to risk your life for circumstances such as that?"