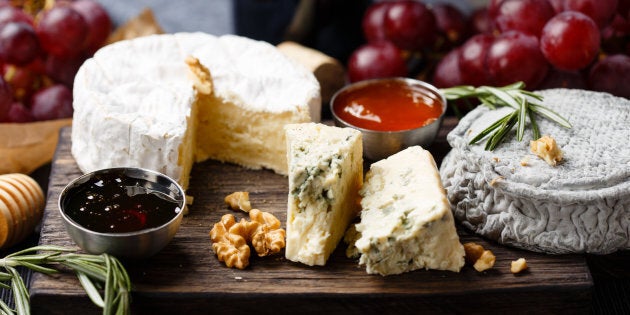 If you're a big cheese lover, you relish any opportunity to feature them on a platter with an array of fruit, crackers and jams, and (of course) wine. Work birthdays, dinner parties, Friday evenings home alone, it's doesn't matter -- anytime is a good time for cheese.
The hardest part about shopping for cheeses is deciding which ones to get. Well, the Grand Dairy Awards have made the cheese selection process a little easier for us all.
Whether you're a soft cheese, blue cheese or cheddar fan, the awards showcase the best cheeses around the country, with 169 cheeses tasted in total at this year's event.
To talk about all things cheese, including the Australian cheese standouts and tips on buying cheese, The Huffington Post Australia spoke to Australian Grand Dairy Award's chief judge and independent cheese expert, Russell Smith.
Yes, we know what you're thinking. Smith does in fact eat cheese every day. Not jealous one bit.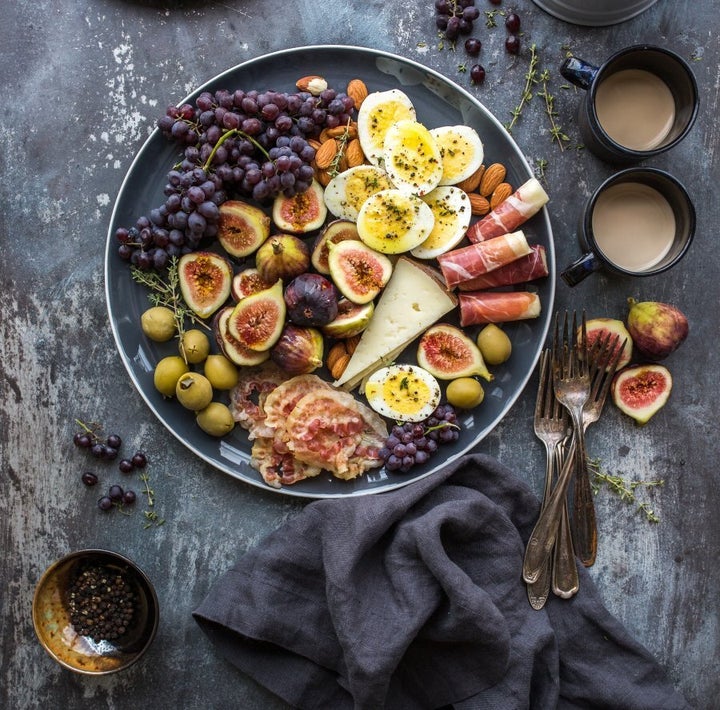 "Well, I've eaten a lot of cheese. That's how I got there," Smith told HuffPost Australia.
"I started in retail in cheese distribution, and before that I cooked professionally. I was always into food and was cooking in the U.K. in the mid 90s, and came back to Australia and bought a delicatessen in Canberra.
"Then I really found I had a huge passion for cheese and wanted to learn more. I wanted to know where all the flavours came from."
Smith then became an accredited cheesemaker and, since then, is now one of Australia's most renowned cheese experts, flying around the country and the world to judge cheese and teach people about cheese tasting.
"I travel overseas a lot and do consume a lot of cheeses from other countries," Smith said. "This year I've been running a lot of training programs around the country to upskill current judges and looking for new ones to bring into the system."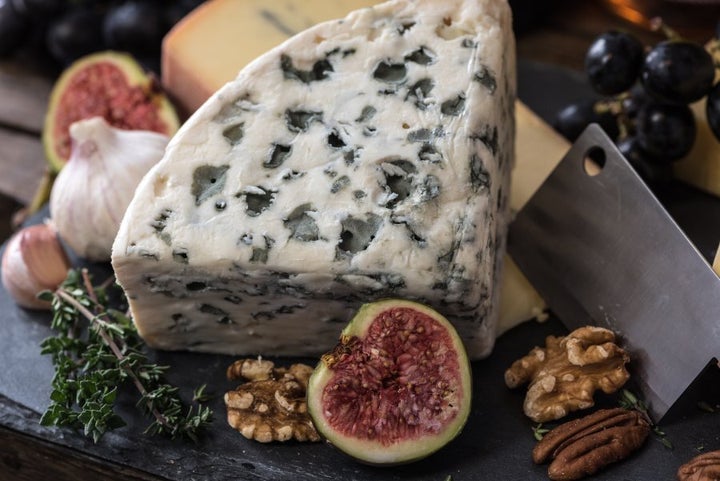 What does his fridge at home look like, you ask?
"I always have a fridge full of cheeses."
As a cheese expert, Smith said the most important factors of cheese tasting are your ability to taste and smell.
"In cheeses, a bitter peptide is a very important part of the flavour profile. They're very complex and there's hundreds of them, so our ability to taste bitter is very important for a judge, particularly," Smith said.
"About 25 percent of the population can't taste bitter compounds at all, so you can't make a very good cheese judge if you can't taste the bitter compounds. When cheeses get out of balance and the cheese starts to taste bitter, then it's not a good cheese.
"Aroma or smell is also very important. Say you've got a cold, you're not really enjoying your food because you can't smell it. We mostly say 20 percent of flavour is the taste on the tongue, and about 80 percent is the aroma that you perceive."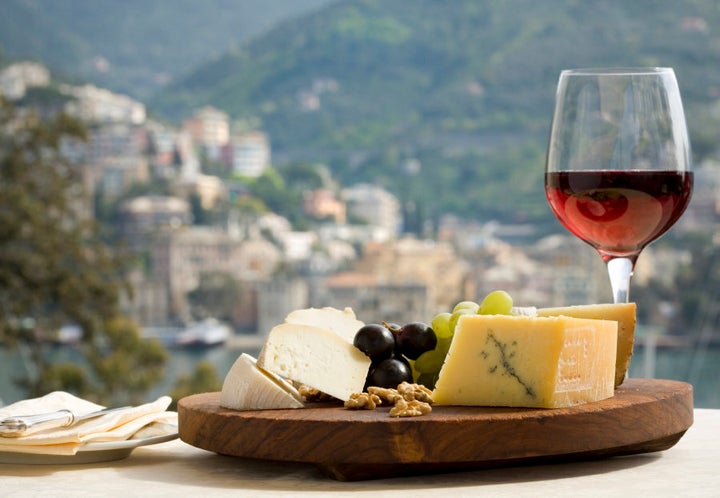 When it comes to choosing and shopping for cheeses, Smith has five top tips.
1. Look out for medals
The easiest way to find a superb quality cheese is to search for cheeses with medals and awards.
"For a consumer, the ones I'd be looking for are medals on cheeses like ones from the Grand Dairy Awards, because it has to be a good product to have got there," Smith said.
2. Take into account where you're shopping
If you are after a fresh unripened cheese, the supermarket may not be the right place for your cheese of choice.
"It depends where the consumer is shopping. If they're shopping in a supermarket, then you need to know what to look for in a cheese," Smith said.
"The Bega cheddars are an excellent supermarket cheese for a family to eat. Australia's cheddars are very, very good at the supermarket level."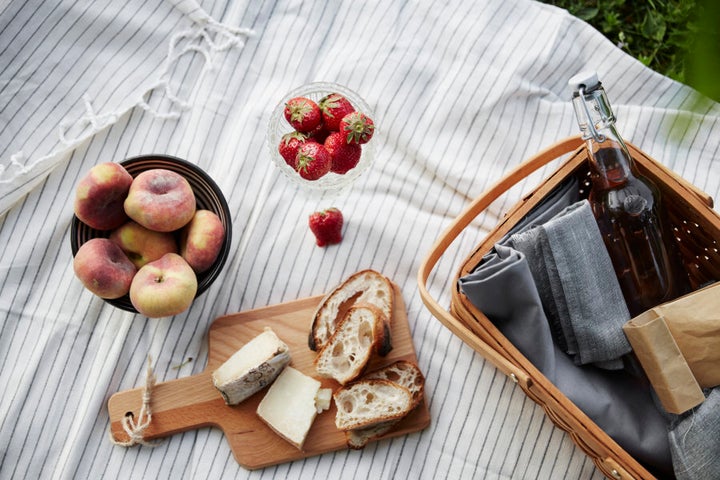 3. Go to a specialist store
If you can't find what you need at the supermarket, or are after a high quality cheese, head to a specialist cheese store or deli.
"If you're after more interesting, bigger variety of cheeses, go to a specialist cheese shop. Some of the smaller supermarkets also have good cheese sections now," Smith said.
"I would ask for advice, and you want to be able to taste the cheeses. If I'm in a specialist shop I want to taste the cheeses before I buy them."
4. Be adventurous
Smith also urges people to stay open-minded, especially about cheeses you initially may not have enjoyed.
"People say, 'I don't eat blue cheese' but there are some really beautiful sweet, mild blue cheese being made in Australia and it can be delightful," Smith said.
"I always say, if you're into cheese, experiment."
5. Don't buy too many
If you're new to cheese, or just want more cheese in your life, it can be easy to over-buy. Smith's last tip is to buy cheese in small amounts and eat it sooner.
"Don't buy too many and don't get overwhelmed," Smith said. "As a consumer, particularly if it's been cut off a block, you should be buying not too much cheese and eat it sooner rather later.
"Cheese doesn't keep well for long periods of time once it's been cut. Small amounts often would be my recommendation, if you can manage that."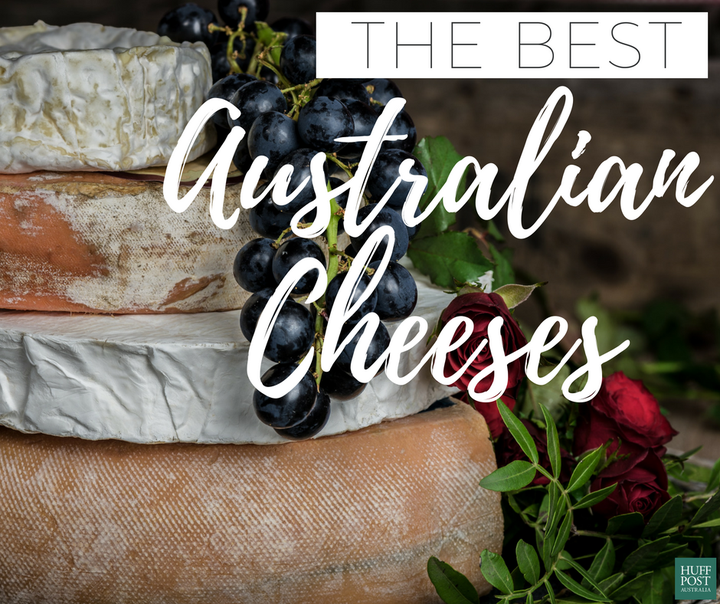 Smith recently judged the best cheeses around Australia at the Grand Dairy Awards, which are truly the cream of the crop, so to speak.
Here are the cheese finalists, as well as the judges' notes. Prepare to salivate.
Australian Grand Dairy Awards 2017 Cheese Finalists
Class one -- fresh unripened
1. Montefiore Cheese | Montefiore Trecce
This trecce, meaning 'braid' in Italian, is a hand-stretched and plaited cheese, with a milky, mild flavour and a firm, fibrous texture. It is one of a range of specialist Italian-style cheeses from artisan producers Montefiore, based in Thomastown, Victoria.
2. That's Amore Cheese | That's Amore Cheese Burrata
Cut through the outer layer of mozzarella, it's obvious why this cheese is called burrata (meaning 'buttered' in Italian). The inside is full of seasoned cream and stretched curd, with a soft and buttery centre -- delicious with crusty bread or on its own with olive oil.
3. La Vera Fine Cheese Producers | La Vera Pure Whey Ricotta
La Vera use pure whey to make this soft and creamy ricotta, with fine delicate grains which melt in the mouth. Its sweet and delicate flavour means it makes an idea pasta filling or savoury sauce, but is equally delicious served with fruits or jams.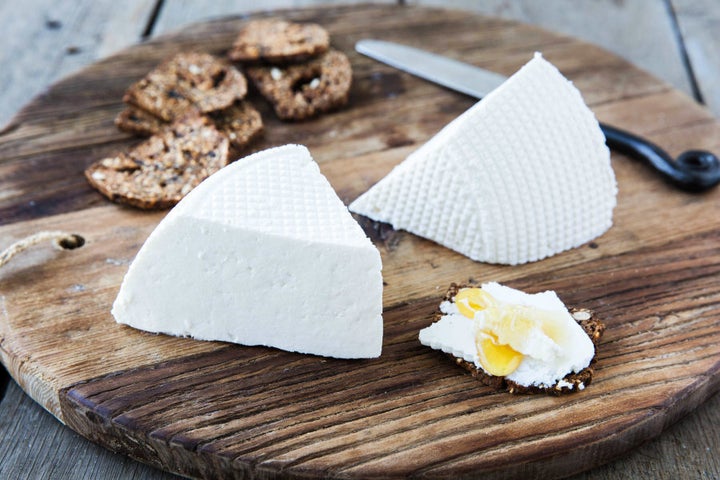 Class two -- white mould
1. Lion Dairy and Drinks | King Island Dairy Black Label Double Brie
Lion Dairy's delicately hand-crafted Black Label Double Brie combines flavour, aroma and beauty. Produced on King Island, Tasmania each wheel of this artisan brie is made under the guidance of Head Cheesemaker, Swiss-born Ueli Berger, who has over 25 years of experience in the industry.
2. Lactalis Group | Emporium Triple Cream Brie
Lactalis Group's Emporium Triple Cream Brie is a full-flavoured French-style cheese which is hand-crafted in Gippsland, Victoria. Its unique velvety, smooth and extra-creamy texture makes it an ideal cheese to eat with crackers and quince paste.
3. Unicorn Cheese | Nowra Farmhouse Triple Cream Brie
This delicious velvety and bold brie is produced in Nowra, New South Wales, a farming community sustained by its thriving dairy industry. Its lush creamy centre has a slightly nutty flavour, and the soft white mould on the outside lends the brie a slight earthy aroma.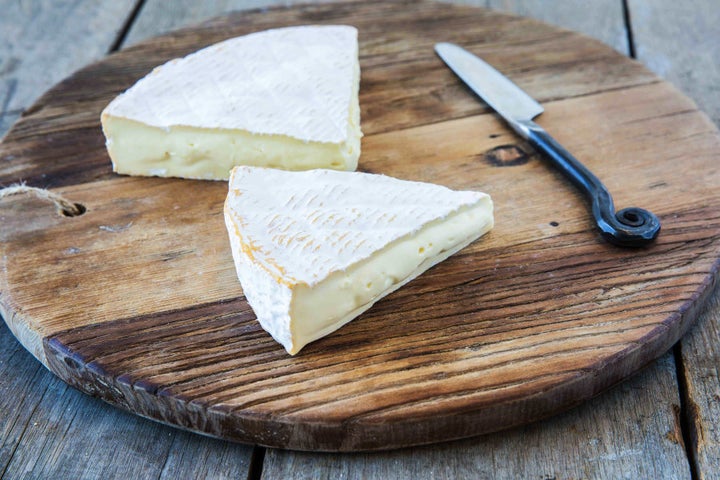 Class three -- semi hard and eye
1. Lion Dairy | Heidi Farm Raclette
Heidi Farm Raclette's intense perfume and a mild nutty, milky flavour is achieved through washing the rind with a brevi bacterium solution for a minimum of four months. Traditionally this French-style cheese is melted on a raclette burner and eaten with potatoes and pickles.
2. Lion Dairy and Drinks | Heidi Farm Tilsit
This sumptuous European-style tilsit has a rich, dense texture and a distinctive nutty taste. Traditionally enjoyed with crusty bread at breakfast time, it can also be melted into sauces, or grilled over vegetables - a versatile cheese that can be used to complement a variety of meals.
3. Section28 Artisan Cheese | Section28 Artisan Cheeses Monforte
Section28 is a small artisan producer, handcrafting cheeses in South Australia's Adelaide Hills using traditional European methods. While their Monforte's flavour isn't overpowering, it's certainly complex. When the cheese is young, its flavours are milky, sweet and fruity, becoming earthier and nuttier as the cheese ages.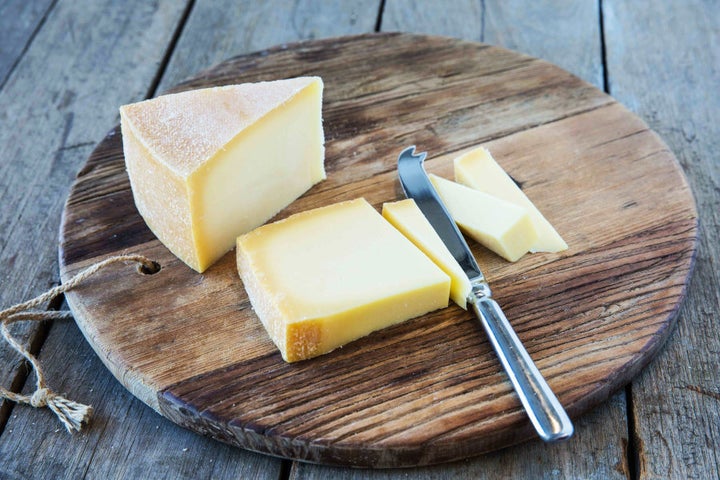 Class four -- cheddar
1. Fowlers Cheese | Bay of Fires Cheese Cheddar
At the helm of the Bay of Fires Cheesemakers is Ian Fowler, a 13th generation cheesemaker. Following the 400-year-old Fowler family method, this Tasmanian cheddar is matured on pine boards for 12 months, giving it a sweet and earthy texture and a beautiful crumbly texture.
2. Bega Cheese | Bega Strong and Bitey
Bega's Strong and Bitey is a rich and full-bodied vintage cheddar with a flavour that lives up to its name. Its bold, sharp taste and a distinctive crumbly texture makes this a delicious Australian cheddar.
3. Bega Cheese | Westacre Extra Tasty
Bega's Westacre Extra Tasty cheddar is matured to achieve an enhanced flavour, but keeps its deliciously smooth texture. Made using entirely Australian-sourced ingredients, this cheddar becomes richer over time.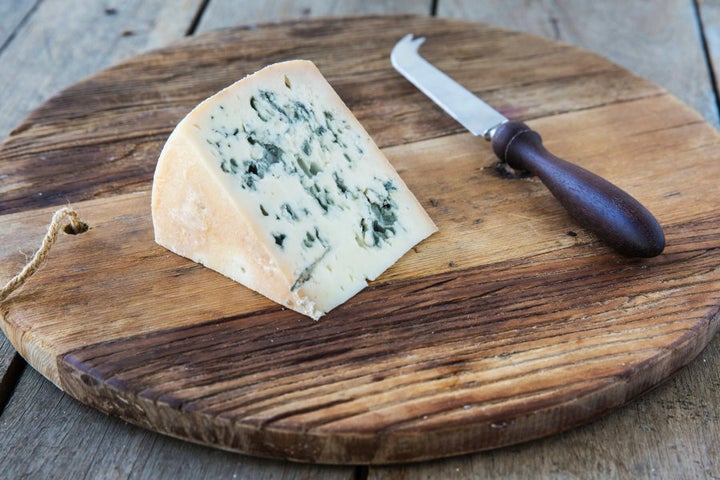 Class five -- hard cheese
1. Warrnambool Cheese and Butter Factory | Mil Lel Superior Parmesan Cheese
Warrnambool Cheese and Butter's Mil Lel parmesan is made using traditional Italian methods at the company's factory on the iconic Great Ocean Road, Victoria. This parmesan is aged for 18 months, giving it a classic dry crumbly texture and fruity flavour.
2. La Vera Fine Cheese Producers | La Vera Matured Pecorino
La Vera Matured Pecorino is a traditional Italian-style matured cheese with a distinctive piquant flavour, produced by a family-run business in Newton, South Australia. Made with cow's milk, the addition of carefully selected starter cultures create an authentic, sharp sheep's milk taste.
3. Ashgrove Cheese | Ashgrove Signature Parmesan
This parmesan is handcrafted and aged for a minimum of 30 months by Ashgrove's Master Cheesemaker Richard Bennett. Based in the notorious dairying region of Elizabeth Town, Tasmania, the cheese is made from local milk to create a cheese with a soft, clean flavour.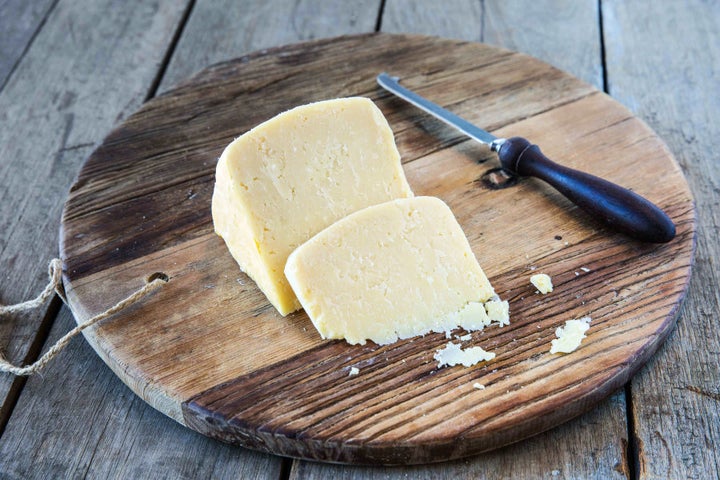 Class six -- blue cheese
1. Lion Dairy and Drinks | King Island Dairy Roaring Forties Blue
King Island Dairy Roaring Forties Blue has beautiful network of blue, grey and green moulds throughout the cheese. As part of its production, the cheese is matured in wax, which cuts off the oxygen supply and creates a completely unique sensation of sweet and fruity flavours.
2. Lion Dairy and Drinks | King Island Dairy Bass Strait Blue
This delicious Danish-style blue vein cheese has a creamy, nearly fudgy texture, offset with a metallic, salty bite and a clean, gentle aftertaste. Combined with crisp focaccia and sweet quince paste, the flavours come into their own.
3. Berrys Creek Cheese | Berrys Creek Oak Blue
This heavily-veined Gorgonzola-style cheese is produced by Berrys Creek Cheese, a gourmet, family-run business in South Gippsland, Victoria. Aged for three to four months in order to develop its intense flavour, this blue cheese delivers an assault on the senses.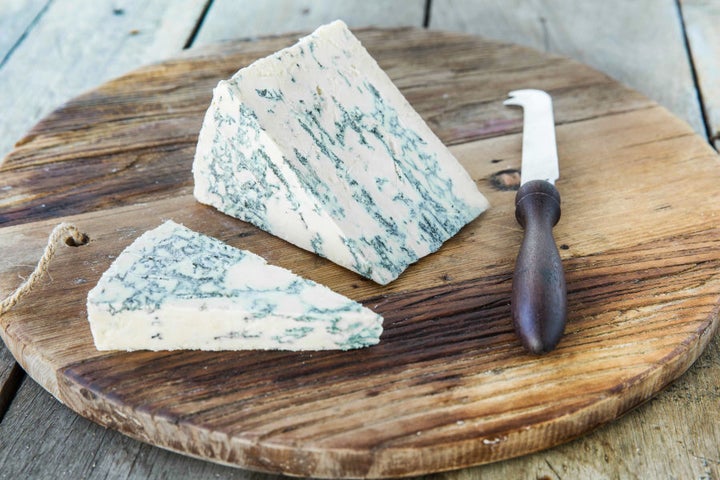 Class seven -- washed rind/mixed rind
1. Unicorn Cheese | Emporium Selection Washed Rind
The Emporium Selection Washed Rind is a deliciously creamy cheese, with a rustic, golden colour. It has an earthy but delicate flavour, which is balanced by its gorgeous, pungent aroma.
2. Unicorn Cheese | Flinders Estate Washed Rind 200g
Flinders Estate's washed rind cheese has a beautiful earthy, complex flavour and a soft, creamy centre. During its production, its rind is washed with a brevi and penicillium bacteria wash to create a traditional, rustic colour and signature powerful scent.
3. Lion Dairy and Drinks | King Island Dairy Stormy
King Island Dairy's Stormy washed rind is one of the world's strongest smelling yet sweetest tasting cheeses. Its robust aroma is offset by the sweet, earthy and slightly nutty flavour. It is washed with a bacterium brine solution to develop a distinctive red-orange colour.
Class eight -- flavoured cheese
1. That's Amore Cheese | That's Amore Cheese Diavoletti
That's Amore's Diavoletti, or little devils, are small provolina-shaped smoked cheeses, with a single chilli-stuffed olive at its centre, in an excellent display of craftsmanship. The balance of the mild cheese, with the salty olive and kick of chilli makes for a wonderful taste sensation.
2. Barambah Organics | Barambah Organics Labna with Fennel and Sea Salt
Barambah produces its labna with milk produced on its own dairy farm in Goondiwindi, Queensland. A yoghurt cheese, this labna has an incredibly fresh and slightly acidic taste, enhanced by the flavours of fennel and sea salt marinated in oil.
3. Lion Dairy and Drinks | King Island Dairy Stokes Point Smoked Cheddar
King Island Dairy Stokes Point Smoked Cheddar is a smooth and pliable cheese, naturally smoked with Tasmanian hardwood. The golden rind produced during smoking acts as a natural preservative while the cheese matures for nine months, giving an extra dimension of flavour.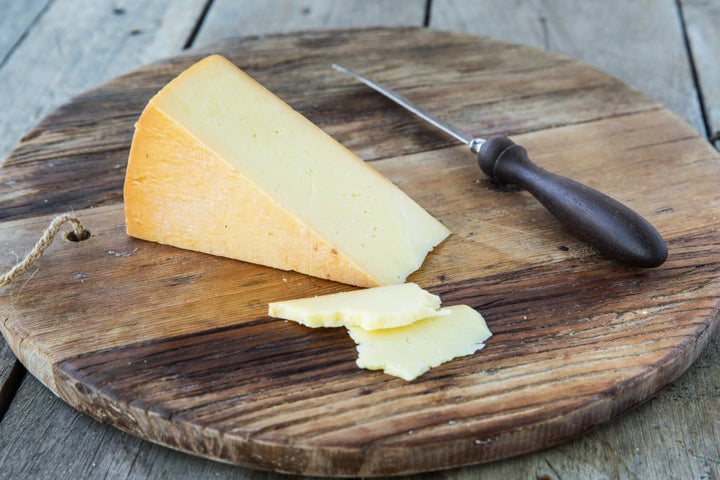 Class nine -- goat and sheep's milk cheese
1. Prom Country Cheese | Prom Country Cheese Venus Blue
This delicate, creamy blue-vein sheep cheese is made at the Brandon family farm in South Gippsland, Victoria, using local sheep milk and unique, in-house cultures. Below the grey rind is a moderate spread of blue cavities, which have a good balance of aromas, delicate flavours and a firm, smooth texture.
2. Meredith Dairy | Meredith Dairy Chevre Plain
Meredith Dairy is a family-run on-farm enterprise in Meredith, Victoria, and use the sheep's and goat's milk from their farm to create their selection of delicious cheeses. Their versatile plain goats cheese has a fresh and sharp flavour, perfect for crackers, pizzas, pastas and salads.
3. Frolicking Goat | Frolicking Goat Bûche
Frolicking Goat Bûche is a matured semi-soft goat's cheese, with a firm and creamy texture. Its flavour is rich but slightly salty, with a fruity, tangy undertone. Very adaptable, this cheese makes a wonderful addition to a cheeseboard, antipasti, or melted with roast vegetables.
Winners will be announced in February 2017.
Click below to follow HuffPost Australia on Snapchat!