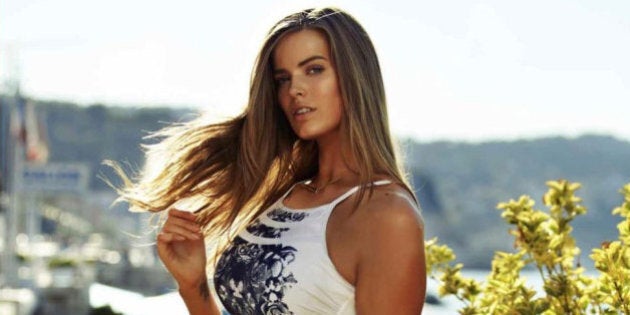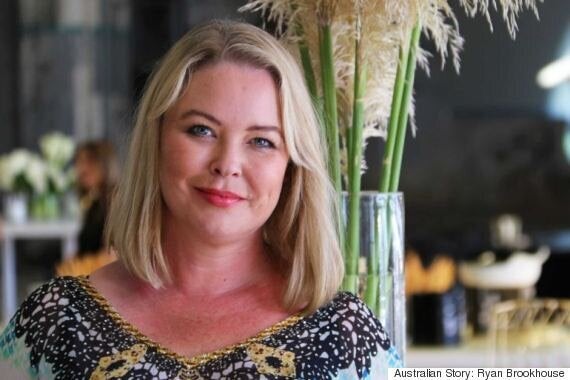 Chelsea Bonner witnessed first-hand the lack of diversity in the modelling industry when she was turned down job after job for being "too curvy" as a young model.
As the daughter of famous parents, a top model Nola Bonner and father Tony Bonner -- an actor who became an Aussie heartthrob as the chopper pilot in television series, Skippy -- the world of fashion felt very much within reach for the aspiring model.
But the constant rejection lead to a period of extremely low self esteem for Chelsea, where her body and perceived "need to lose weight" was in constant focus.
Fast-forward more than a decade later, and Chelsea is responsible for catapulting the likes of Robyn Lawley to international fame, as the founder and director of Bella Model Management, an agency that represents both men and women, from curvy to plus-size.
Her story is the subject of ABC's Australian Story: The Beauty Myth, airing on Monday night which aims to peel back the glamorous surface of the fashion industry and highlight the need for a more diverse representation in the modelling world.
"People have been brainwashed over many years into one ideal of beauty and it takes time, facts and statistics to change that ideal. We want people to focus on health and wellbeing over size, that's always been our message," Chelsea Bonner, founder and director of Bella Model Management told The Huffington Post Australia.
One of the major challenges Bonner faces is the restriction of sample sizes, which results in her "curvier" models, who actually reflect the national average (a size 12 to 14) losing out on jobs.
"Sample sizing is the bane of our existence. We have so many clients who are restricted by having to find models to fit samples rather than models who fit the brand's customer demographic," Bonner said.
"Our casting clients often say they would love to book a particular model but can't because of this restriction," Bonner said.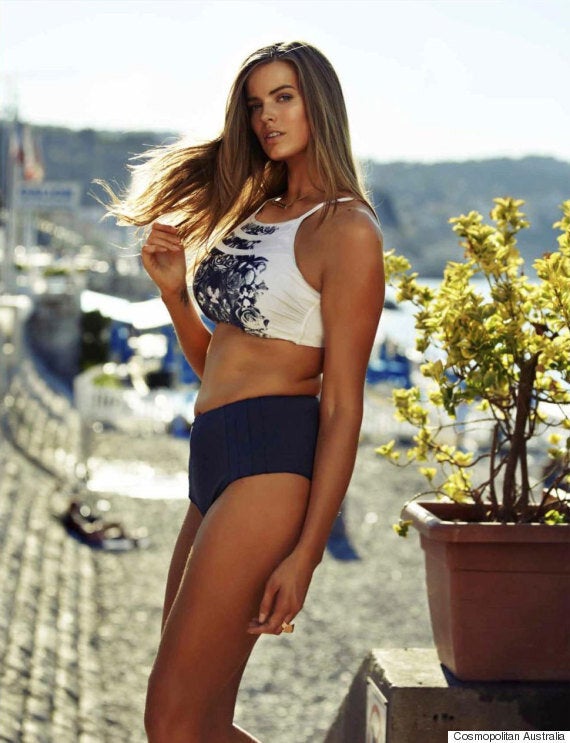 Robyn Lawley stars in a swimwear shoot for Cosmopolitan Australia's December 2013 issue.
In the modelling industry, if you are a size 10, you are considered plus-size, yet plus size retailers don't start until a size 14 or 16.
Bonner said Bella Model Management's mission of inclusion and diversity is a battle she fights for every day, and one that requires a widespread approach from all sides of the industry.
"We are trying to say there is room for all of us to be represented in fashion and media. We have evolved over the years to not only fight for size diversity but also race, age and height," Bonner said.
Bonner hopes that parents watching can use her story as a way to take away the pain of their children and teenagers by showing them that healthy is key, not size.
"We can all use our voices together to create these important changes in the images we are bombarded with everyday, so that another generation doesn't grow up in a world where they feel constantly inferior with low self esteem, depression and eating disorders that come from these visual influences," Bonner said.