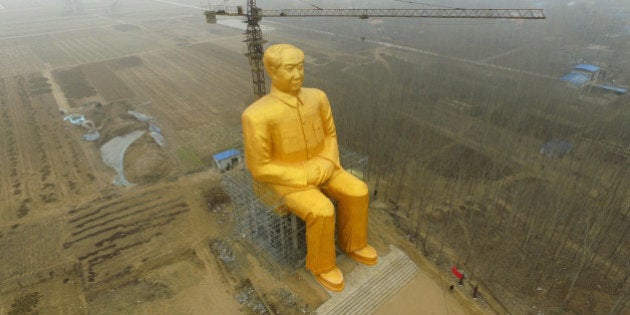 China and Australia are increasingly linked through trade, real estate and tourism. So when China's Shanghai and Shenzhen indices were yesterday halted after shares plunged 7 percent on the first day of 2016 trading, Australian analysts took notice.
In other words, what happens in China affects us. Here's what China's market volatility means for Australian real estate, travel and the value of the Aussie dollar.
CMC Markets chief market strategist Michael McCarthy said this question could be answered in one word:
"That's the straight answer. It's fear sparked by the release of a manufacturing index -- that is really an indicator of the health of China's economy because 40 per cent of the Chinese economy is involved in manufacturing."
The index showed the manufacturing sector was contracting.
The drop in China was particularly worrying for global markets because it was the first time a circuit breaker was triggered. When the market goes down 5 percent, it is stopped for 15 minutes. If the market then drops 7 percent, the market closes for the day.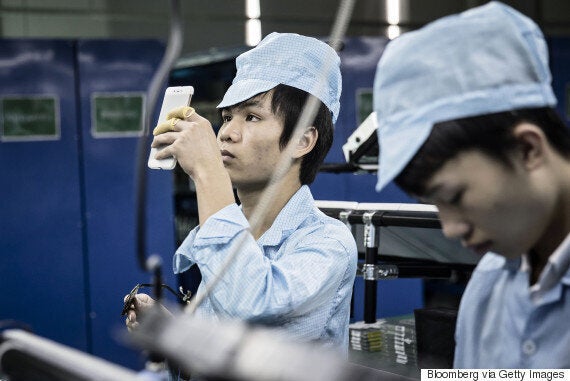 Chinese manufacture is a contracting industry.
This means there's no way of knowing when the drop would stop, and global markets responded accordingly, with the FTSE 100 in London going down 2.4 percent and Germany's DAX down 4.3 percent.
McCarthy said there was no clear cut response to the circuit breaker but he personally didn't agree with it.
"I think markets should find their prices without interference," McCarthy said. "The argument for a circuit breaker is also reasonable though. Sometimes markets can react emotionally -- either over exuberant or panic -- and the circuit breaker gives investors time for their emotions to cool down so they can take a clear-headed approach.
As for the global reaction, McCarthy said there was little to buoy the market.
"This is all occurring against the backdrop of a global market where there's not a lot for investors to get excited about in 2016, and there are a few worries on the horizon. Investors tend to be very much focused on where the risks are."
Will the Aussie Dollar react?
It already has. The Australian dollar value fell 1.48 percent from Monday to Tuesday morning and is still going down.
McCarthy said this had a lot to do with our reliance on exporting commodities to China.
"If demand for manufacture is slowing in China, global demand commodities weaken and here in Australia, we rely heavily on the commodities index."
Australia currently exports iron ore, coal, crude petroleum, gold and more to China.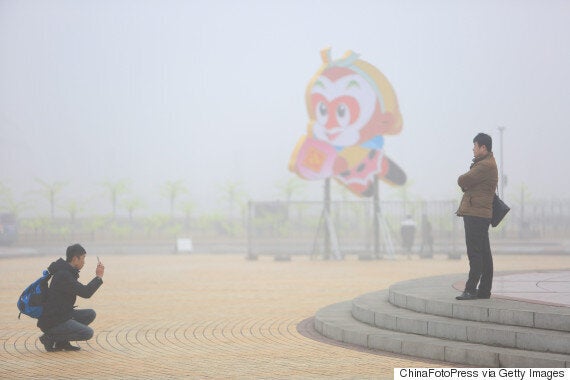 China is Australia's largest international tourism market.
What will it mean for Australian real estate?
McCarthy said continued volatility in China could present an opportunity for first-home buyers in Australia.
"I would first of all absolutely agree investment from people in China is one of the drivers in a hot property market, particularly in Australia's capital cities," McCarthy said.
"However moves from regularity authorities to check unlawful investment in property has certainly checked the momentum of property investment from China and that's turned up in house price indexing, which has shown a slight cooling.
"Whether or not this will add to the checking of investment flow into Australian real estate is to be seen but it could cool the market further."
How will it affect Australians' travel plans?
McCarthy said there were a few factors at play when it came to tourism -- for Aussies heading abroad and tourists arriving in Australia -- but it was important to remember we'd only seen one day of 2016 trading.
"One day in the market rarely be so powerful [to change the way people live and travel]," McCarthy said.
"If it's the start of a very bad January, then it could have an impact, particularly the weaker Aussie dollar, which could mean we see more people coming to Australia for a holiday."
"Then again it's important to remember the market is not the economy and the economy is not the market. Today, in regards tot he Australian dollar, people might have calmed down a bit and kept in mind it's just one day of trading."
The Australian market opens at 12.30 Australian Eastern Standards Time.