WARNING: This article contains content that some readers may find distressing.
Chinese animal activists have rescued nearly 1000 dogs and cats from a truck on the way to a slaughterhouse, the night before the start of the controversial Yulin dog meat festival.
The rescue was led by the Humane Society International (HSI), which reported the truck was intercepted in Guangzhou, a southern Chinese city known as the largest hub for dog and cat meat consumption in the world.
Dr Peter Li, Humane Society International's China policy specialist, said it's "the single largest dog and cat truck rescue that we've seen so far in China.
According to activists involved in the rescue, the standoff lasted for 10 hours before the animals were released from the tightly packed cages.
Rescuers reported dogs and cats were crying out in pain as they lay crammed into rusty cages, and many of the animals close to starvation and suffering from disease.
Numerous breeds of dog were rescued from the truck and the majority of the animals displayed behaviours that suggested they were pets and hadn't been bred as a part of the dog meat trade.
Activists said they received assistance from local police and discovered the driver did not have health certificate for the dogs, a legal requirement when transporting animals in China.
Animals Australia captured distressing footage showing dogs being bound and gagged and then stored for up to a week in horrific conditions before being violently slaughtered.
The dog meat is then sold on as satay sticks to unsuspecting tourists in restaurants, food stalls and on Balinese beaches.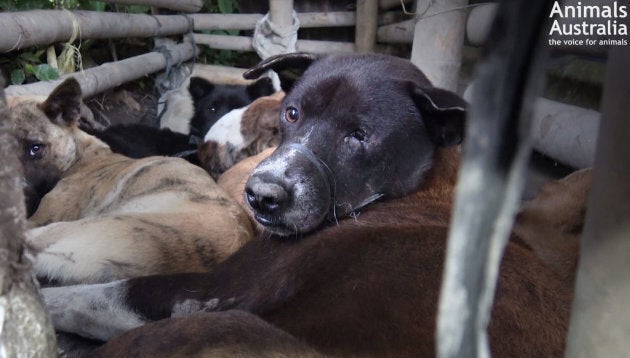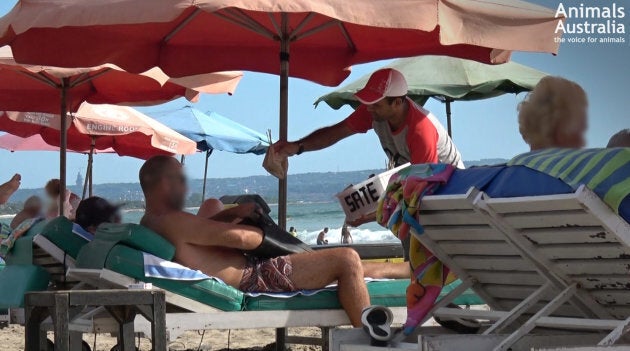 HSI reported the animals rescued in China weren't heading to the Yulin dog meat festival but should act as a reminder of the 10-20 million dogs killed for human consumption in China each year.
The Yulin dog meat festival has caused backlash and opposition around the world, with a number of online petitions attracting support in the tens of thousands.
The BBC reported the 2017 festival had begun, with a number of witness accounts of dead dogs hanging from hooks along the main street in Yulin.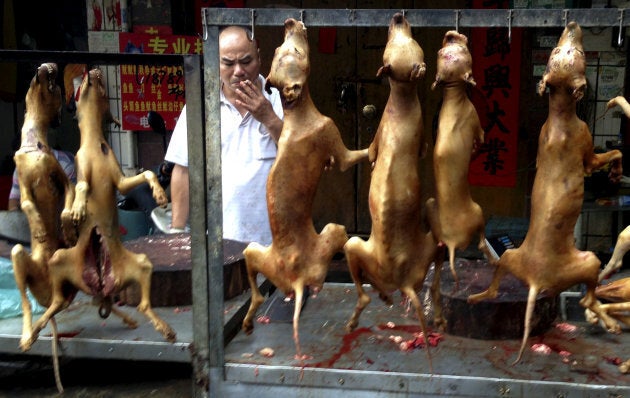 The Yulin Lychee and Dog Meat festival takes place on the Summer solstice and it's estimated around 10,000 dogs and cats are eaten during the festival each year.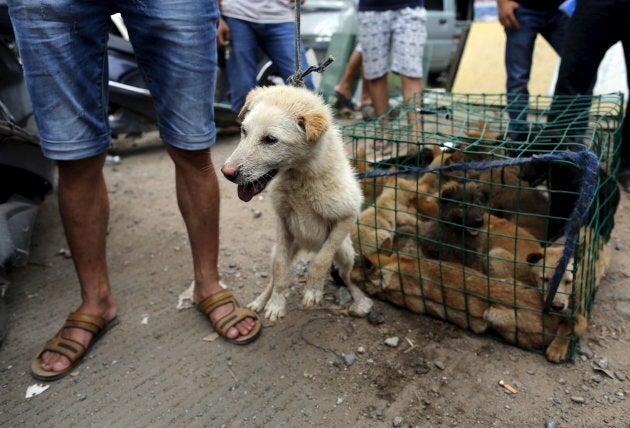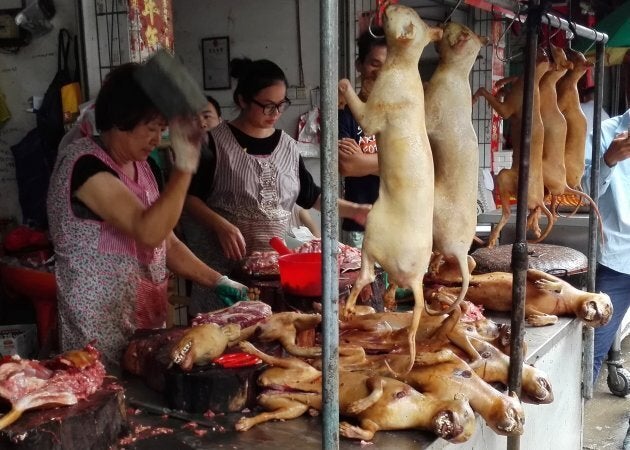 ALSO ON HUFFPOST AUSTRALIA