Further harrowing details about the suspected kidnapping of British model Chloe Ayling are emerging.
Police in Milan say the 20-year-old was abducted on 11 July after arriving in Italy for an alleged photoshoot arranged through her agent.
But upon reaching the studio, the mother-of-one claims she was assaulted and drugged, then dumped in a car boot and driven to a remote farmhouse where she was kept prisoner for six days by a man who claimed to be part of a criminal group called Black Death.
Ayling was kept handcuffed to a wooden dresser in a bedroom until she was released on 17 July and taken to the British consulate by Lukasz Pawel Herba, a British resident born in Poland.
He has been arrested on suspicion of kidnapping her and threatening to auction her as a sex slave on the dark web unless a ransom of £270,000 was paid.
Ayling, who is now back at her home in Coulsdon, South London, said her abductor boasted of making more than £11m in five years from selling girls online.
In comments reported by Il Giornale, she recalled: "The girls are destined for Arab countries. At least three a week are sold and when the person gets bored of her he gives her to other people.
"When they're no longer interested they feed her to the tigers."
According to Il Post, Ayling was told by Herba that he was suffering from leukaemia and he was holding her to ransom because he needed to pay for treatment.
No bids were made in the auction and no ransom was paid, though Milan daily Corriere della Sera said Ayling was released because Herba discovered she had a child and thus considered her unsuitable for the sex trade.
Various sources report a note found on Herba's computer after Ayling was freed, which claimed she was being released "as a huge generosity from Black Death Group."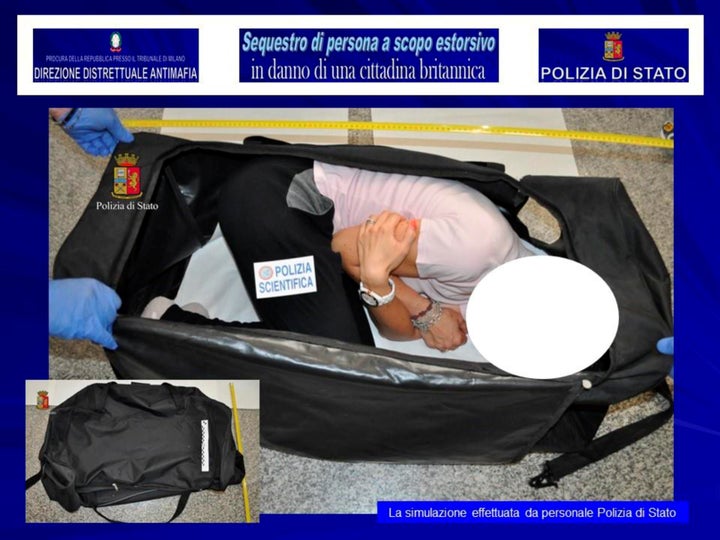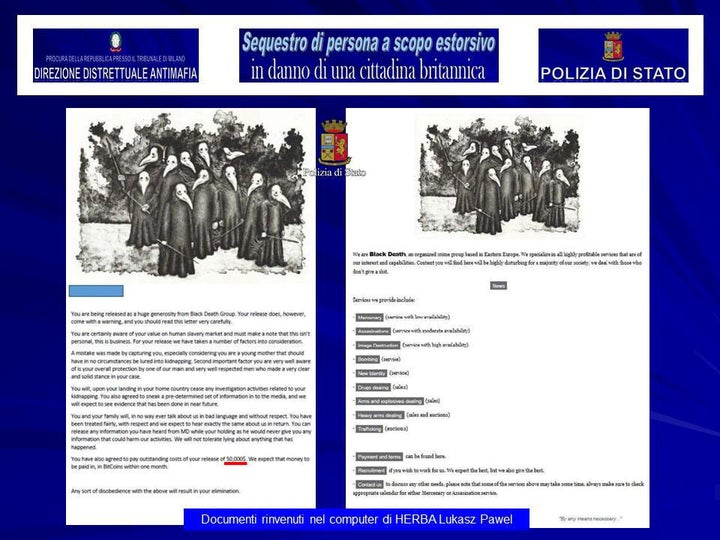 The note warned Ayling and her family to "in no way ever talk about us in bad language and without respect."
It added: "You have also agreed to pay outstanding costs of your release of $50,000. We expect that money to be paid in BitCoins within one month. Any sort of disobedience will result in your elimination."
The National Crime Agency (NCA) said it has been assisting with the investigation and it has not yet been determined if Herba had accomplices.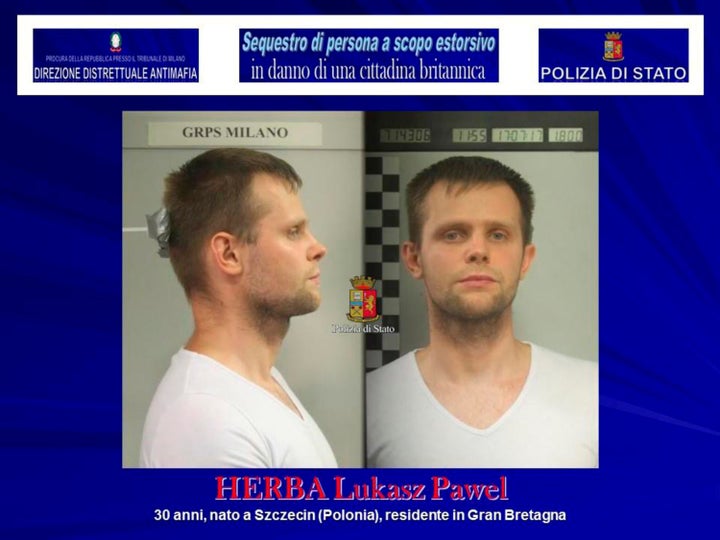 A spokesman told HuffPost UK: "NCA officers in Italy and specialists from our anti kidnap and extortion unit are also providing support to the Polizia di Stato as part of the ongoing investigation.
"A house in the Oldbury area linked to Lukasz Pawel Herba was searched on July 18 by Emsou officers with assistance from West Midlands Police.
"Computer equipment seized is being forensically examined."
Ayling's as yet unnamed agent told Sky News their client had arrived back in the UK on Sunday 6 August and was having counselling.