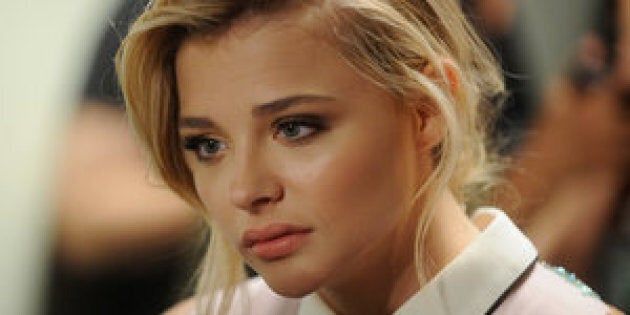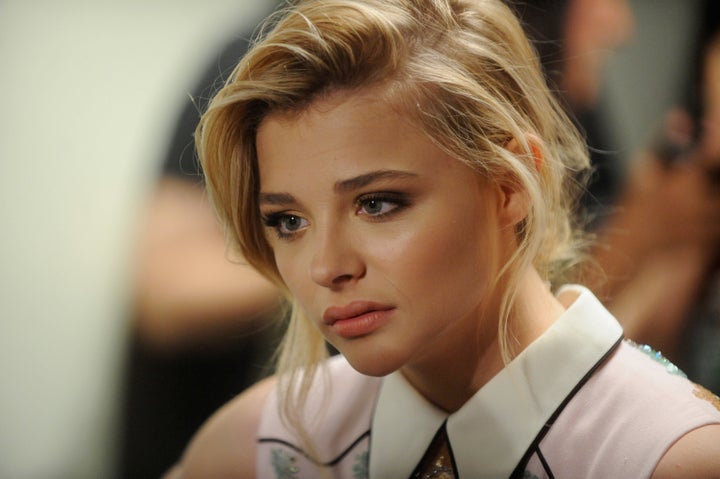 Damaging Hollywood beauty standards strike again!
Chloë Grace Moretz might be all about body positivity these days (the non-nude-selfie-taking kind anyways), but just a few years ago she considered undergoing major plastic surgery to address insecurities about her body.
In a new interview with Elle Magazine, Moretz gets candid about her struggle for self-acceptance in the entertainment industry and how she fights every day to set a better example for her followers.
"When I was 16. I wanted a boob job," she explained. "I wanted the fat pad under my chin to be removed. I wanted a butt reduction, or whatever. And my mom said, 'Absolutely not, you're not allowed to have plastic surgery.' And because of that, I found a lot of power within my insecurities. They're what make me who I am now."
One of the ways Moretz has chosen to combat the unrealistic expectations many young girls face day in and day out is by being outspoken on social media. Instead of maintaining the exhausting facade of 24/7 perfection, the "Kick Ass" actress prefers a more natural online presence.
"I try to not post Instagrams where I Facetune my face and I wear a ton of makeup. I want to be as natural as can be," she said. "And I want to break it down for young women so they understand that you're not just 'born' like this."
But Moretz also wants to be transparent about what it takes to be in the limelight. Red-carpet-ready hair and a bikini body do not appear out of thin air, and Moretz says that it's important to show the world what it takes to achieve the celebrity look.
"Yes, I have had hair extensions," she said. "Yes, the reason I have this body is because I work out seven times a week. Yes, I eat really clean -- even though I don't always want to, and I definitely cheat. But you're not just born with this. Sometimes you have to fight for and work for things, and be happy with who you are at the same time. And that's a really hard balance but I want to show it to young women."
Ugh, working out seven times a week? That sounds exhausting.