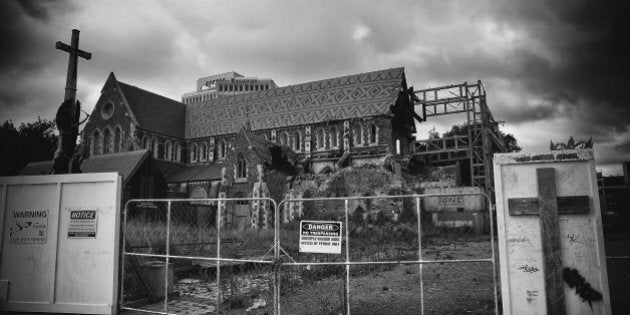 It's five years this week since the devastating 2011 Christchurch Earthquake which measured 6.3 on the Richter Scale, claimed 185 lives, destroyed or damaged as many as 170,000 buildings, and cost the city something like $40 billion in damages to buildings and infrastructure.
The city's famous Gothic revival cathedral remains the architectural symbol of the disaster. It still stands, minus the spire and about 20 percent of the main structure.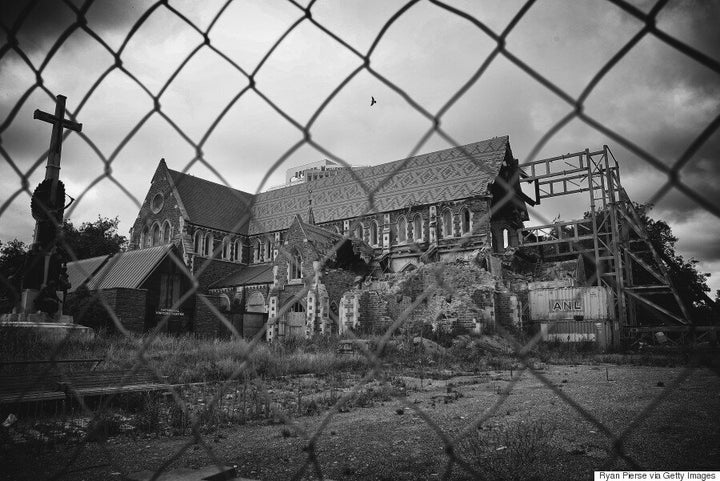 Construction started on the cathedral in 1864. It has been damaged to varying degrees by at least six earthquakes.
A dispute continues to rage over the cathedral's future. Some groups say it must be restored, even though the NZ Supreme Court ruled otherwise in 2013.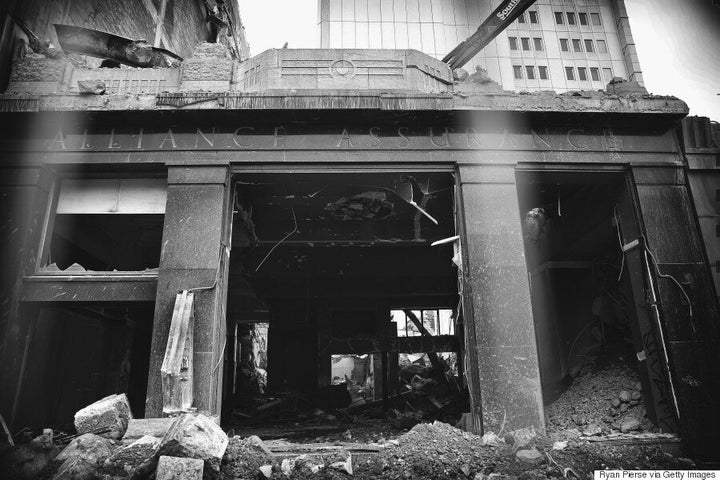 This building is finally undergoing the demolition process, five years on.
Seems like everywhere you look in Christchurch, there's a structure or building with restoration or demolition work being done.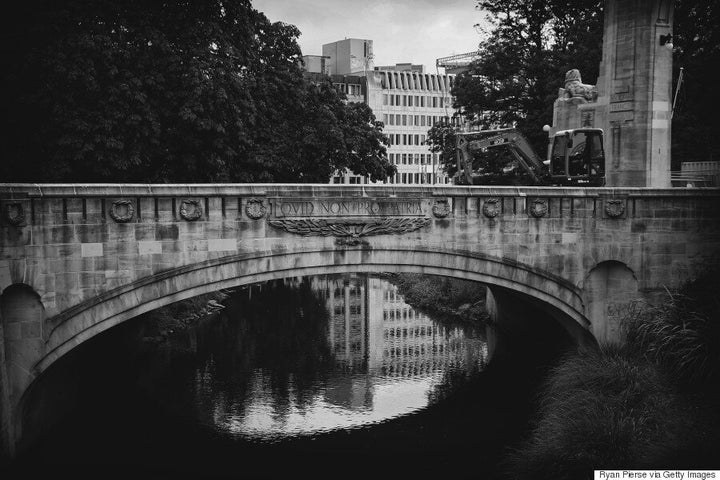 The Bridge of Remembrance over Christchurch's Avon River should be ready by Anzac Day 2016, authorities say.
Recovery in Christchurch has been painstakingly slow. Partly this is due to insurance disputes. New Zealand has a two-tier insurance system for natural disasters. There's a government agency called the Earthquake Commission which can compensate people up to NZ$100,000, and there are private insurers who handle rebuilds and repairs.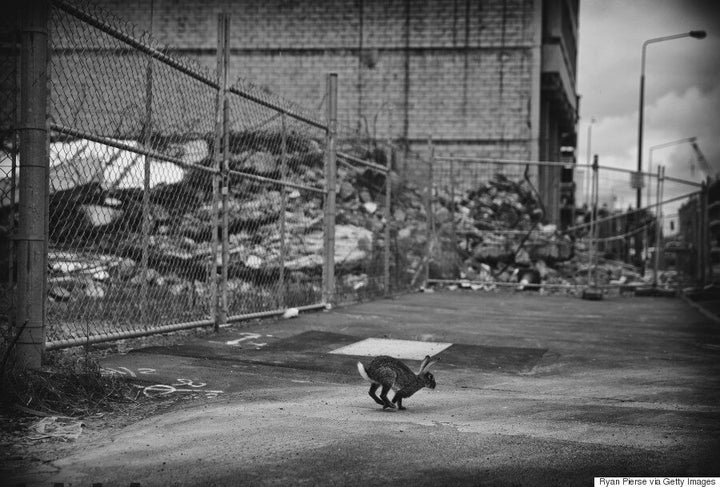 Many residents are stuck in a mountain of paperwork trying to negotiate between the two. The New Zealand insurance council recently said nearly 90 percent of claims had been settled, but thousands of residents and former residents remain in insurance limbo. Lives have been ruined emotionally and financially. A rally in Christchurch last weekend aired the grievances of thousands.
Christchurch's future remains, both literally and figuratively, on shaky ground. It is New Zealand's second largest city, yet its population dropped by from 348,456 in the 2006 census to 341,469 in the 2013 census. That's a loss of 7,000 residents. Over the same period, Wellington -- which has roughly half Christchurch's total population -- added 11,000 residents.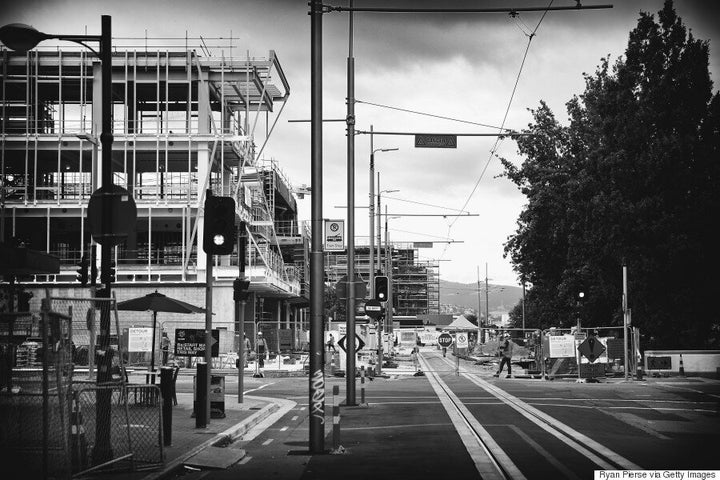 Other demographic changes have occurred. Due of the influx of construction workers, Christchurch is now the only city in New Zealand with more men than women. It also now has a proportionally younger population, with many older people choosing to move elsewhere.
In addition to the cathedral, several other Christchurch landmarks also have clouded futures. Cricket and rugby Test matches used to be played at the city's main stadium, Lancaster Park. But it suffered major soil liquefaction in the 2011 quake.
That's why this week's Test match between Australia and New Zealand is being played on a really quaint suburban ground called Hagley Oval.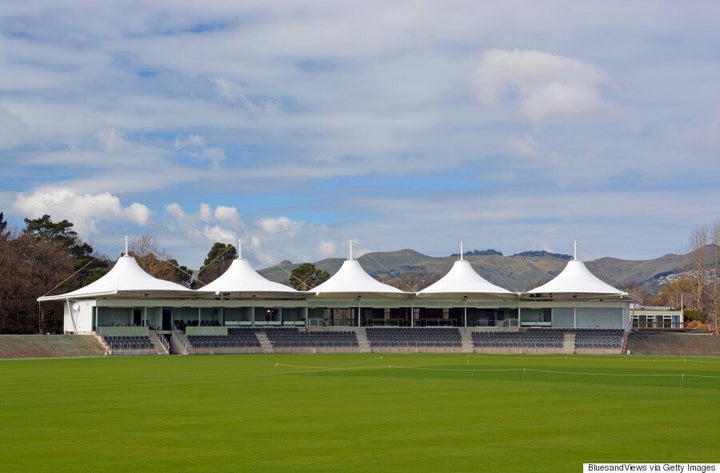 That's the only stand in the whole ground.
The future is not all bleak for Christchurch. Its city council is doing everything it can to promote a sense of upbeat optimism. Christchurch has always been the most beautiful city in New Zealand. It has beaches on its eastern flank and the snow-capped southern Alps visible to the west. It also has the one thing no city can buy, which is a genuinely cool vibe.
Five years on, Australia salutes the resilience of our Kiwi neighbours and friends. Still hope we beat you in the cricket, though.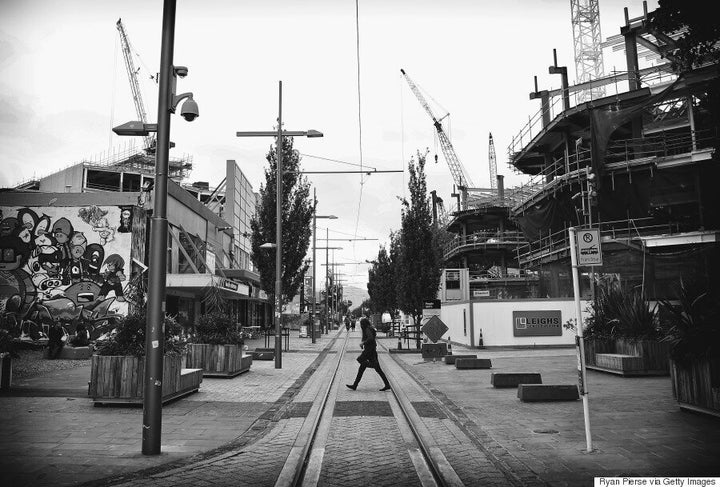 Christchurch is doing everything it can to get back on track.