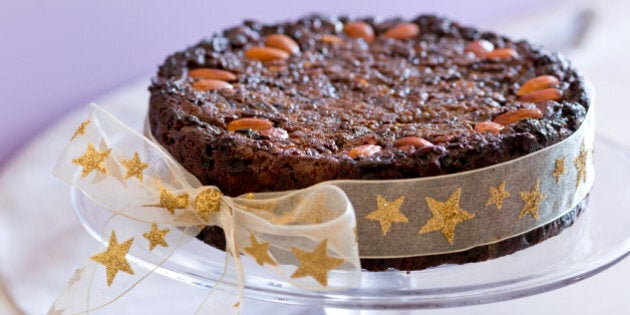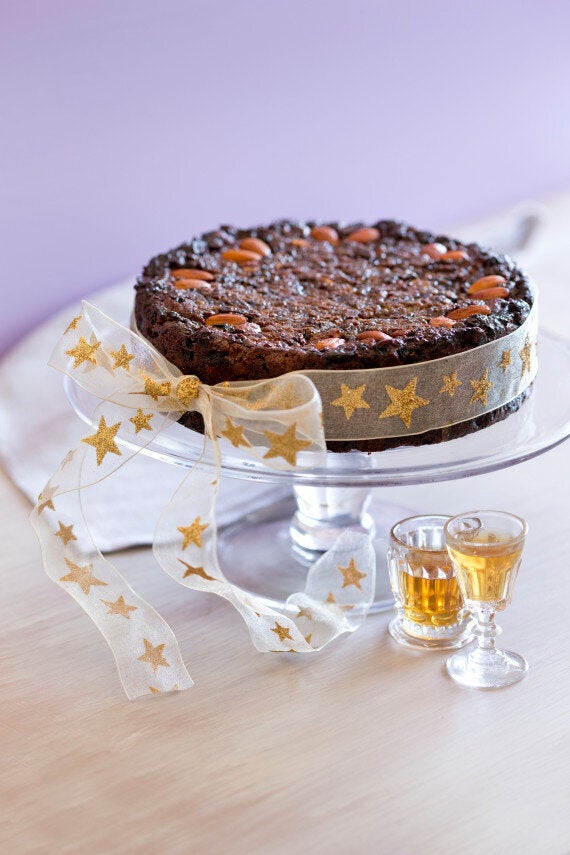 Want to indulge in a traditional recipe without the sugar crash that can sometimes follow? Try this 'sugar free' Christmas cake.
"Christmas cake was always something I couldn't have because I am gluten intolerant, so I got busy developing this one," Carolyn Hartz said.
"No more missing out! It's now a family favourite and friends look forward to it as an edible gift, regardless of whether they have food intolerances or not."
Butter or oil to grease
250g unsalted butter, chopped
125ml water
165ml brandy
80g Perfect Sweet Xylitol
375g raisins
250g sultanas
250g currants
125g pitted prunes, chopped
100g dried mixed peel
4 X-large eggs, lightly beaten
1 teaspoon lemon zest, finely grated
1 teaspoon orange zest, finely grated
270g almond meal
100g natural almonds, chopped
1½ teaspoons mixed spice
½ teaspoon bicarb soda
16-20 whole natural almonds, to decorate
Preheat oven to 160˚C/140˚C fan-forced. Brush a 23cm round cake pan with butter or oil to grease. Line base and side with two layers of baking paper.
Place butter, water, 125ml of the brandy and xylitol in a medium saucepan and stir over low heat until melted and combined. Add dried fruits and mixed peel. Bring to the boil then reduce heat and simmer, uncovered, for 8 minutes, stirring often.
Place mixture into a large bowl and cool to room temperature.
Add eggs and zests to fruit mixture and use a wooden spoon to mix well. Stir in almond meal, chopped almonds, mixed spice and bicarb soda and mix well to combine. Spoon mixture into prepared pan. Decorate with whole almonds and cover cake with baking paper.
Loosely wrap pan in brown paper and bake for 1 hour. Remove the brown paper and reduce temperature to 150˚C/130˚C fan-forced. Bake for a further hour or until a skewer inserted into the centre comes out clean.
Drizzle hot cake with the remaining brandy and set aside to cool completely.
Recipe taken from Sugar Free Baking, $29.95
How is your family celebrating the holidays? Share with us on WhatsApp!
To send us images and stories:
1. Download WhatsApp on your phone.
2. Save this number, +1 646 522 3114, in your phone's contacts.
3. Send us photos of your celebrations with a short description via WhatsApp.