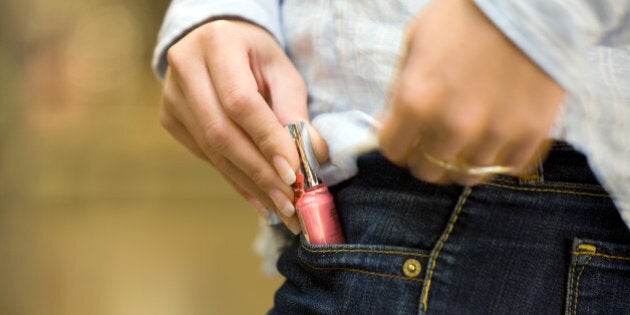 The Australian Retailers Association has issued a dire warning for retailers -- shoplifters are on the rise and could cost the industry $1.4 billion.
The NSW quarterly crime data reports theft from retailers rose 5.3 percent in the two years to September 2015. Across the country the theft is attributed to not only light-fingered customers but also to retail staff.
The loss, estimated in the six weeks to December 25, represents 3 percent of the $46.8 billion in festive spending predicted by the ARA and Roy Morgan Research.
ARA Executive Director Russell Zimmerman said, based on previous years, common items for theft are likely to include batteries, cosmetics, toys, petrol, smartphones, wearable technology and cameras.
"Christmas is a prime time for thieves, because with more people in shops it allows more opportunity to slip under the radar unseen," he said.
"Despite new and sophisticated technologies aimed at stopping these criminals, thieves are also becoming smarter and employing their own advances techniques to commit crimes. Retailers should make checks to ensure all anti-theft equipment is functional, and beyond this, may employ bag checks at the exit to stores to ensure that shoppers do not leave with any merchandise that has not been paid for."
And retail staff shouldn't be above suspicion, he said.
"We urge retailers around the country to stay alert and on the look-out for any suspicious activity in store in this busy time, whether it be from internal or external sources."
But it's not only bricks and mortar stores that need to be alert -- online businesses aren't exempt from theft via hacking.
"Online is expected to be bigger than ever this Christmas, with the ARA predicting Australian shoppers will spend $2.8 billion online, which means we can also expect an increase in the numbers of opportunistic hackers looking to penetrate unprepared e-commerce operators," he said.
"Security is of huge importance online given the level of financial and personal details entrusted by shoppers, and measures to ensure this information remains safe should be continually reviewed by e-tailers."