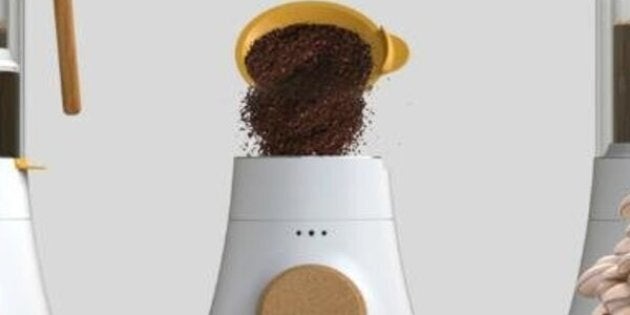 As part of HuffPost's "Reclaim" project, HuffPost Taste will focus the entire month of July on simple ways you can reduce food waste in your own home.
As much as we love coffee, we can't deny how wasteful it feels to see the used beans fill up our garbage and compost bins. If you're lucky enough to have a yard, you can avoid this by adding the grounds to your garden. If you aren't that lucky, your option is to wait patiently for the release of the most sustainable coffee maker yet to be designed.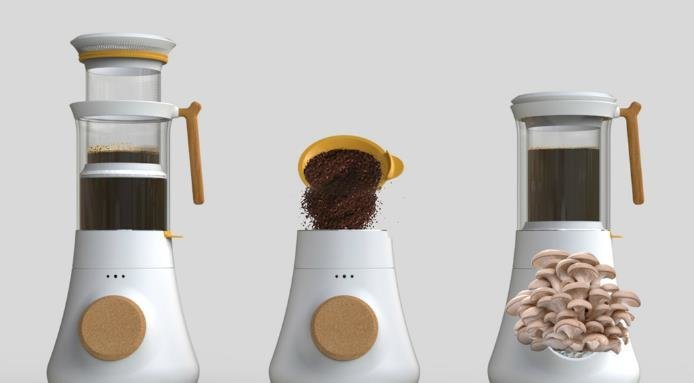 Let us introduce you to the HIFA, designed by Adrian Perez and Mauricio Carvajal. This coffee maker concept not only brews coffee with a French press-type system, but it also doubles as a mushroom farm.
It's a simple enough design. The coffee maker sits on top, the mushroom farm underneath. Once the grounds have been brewed, they can be easily transferred to a lower chamber, topped with mycelium (think of them as mushroom roots) and sprayed with water. Then, boom, mushrooms. Oyster mushrooms actually grow very easily in coffee grounds because they have about the same PH levels as most soil.
And no, the mushrooms are not coffee flavored.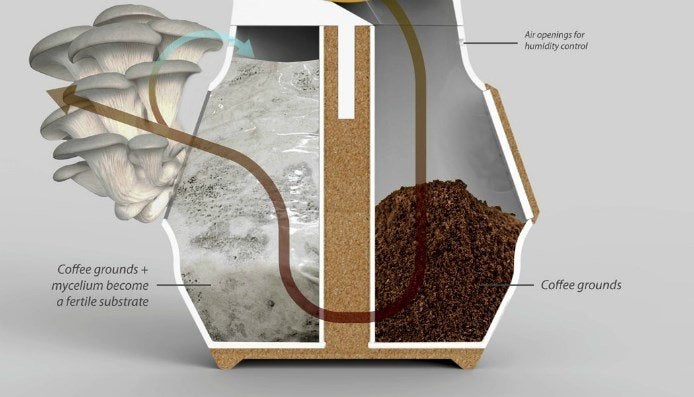 There's no word as to when ― or if ― this maker will become available commercially. But while you wait, you could always repurpose used coffee beans from a French press and start your own mushroom farm.