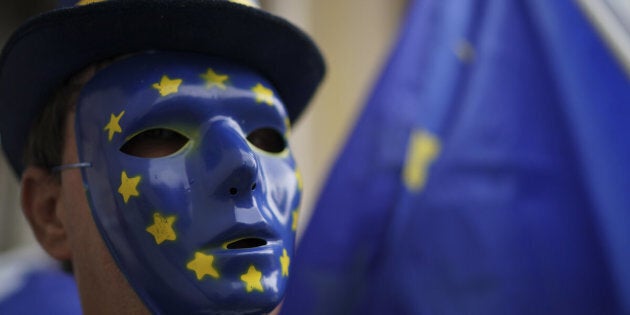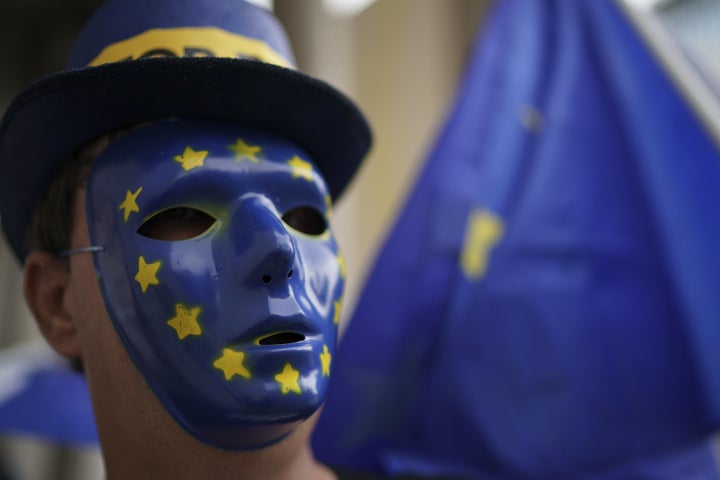 Around 30,000 anti-austerity and pro-EU campaigners descended on Manchester today in protest at the Tory Government.
The protestors marched through the streets of the Northern city as the Conservative's annual conference kicked off in the Manchester Central Complex.
There was a huge police presence amid concerns the protests could turn nasty after a "Hang The Tories" banner was attached to a bridge in Salford – complete with hanging effigies.
Labour MPs took to Twitter to condemn the sign.
But the event passed off peacefully – a contrast to a similar protest in 2015 which saw journalists and Tories spat at.
The marches saw a variety of signs, chants and flags.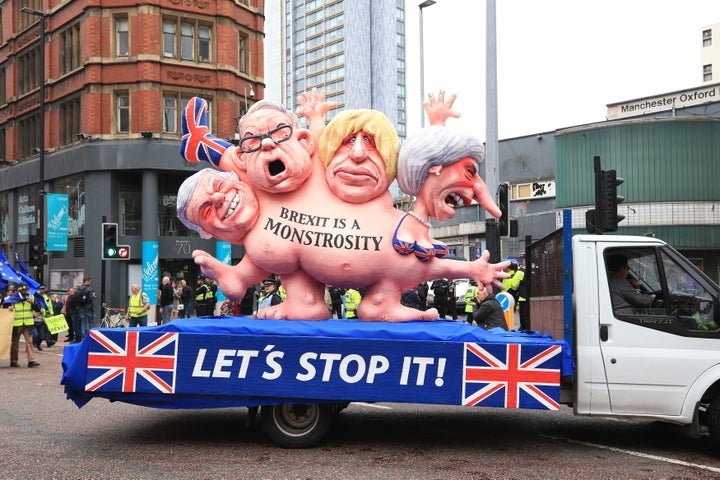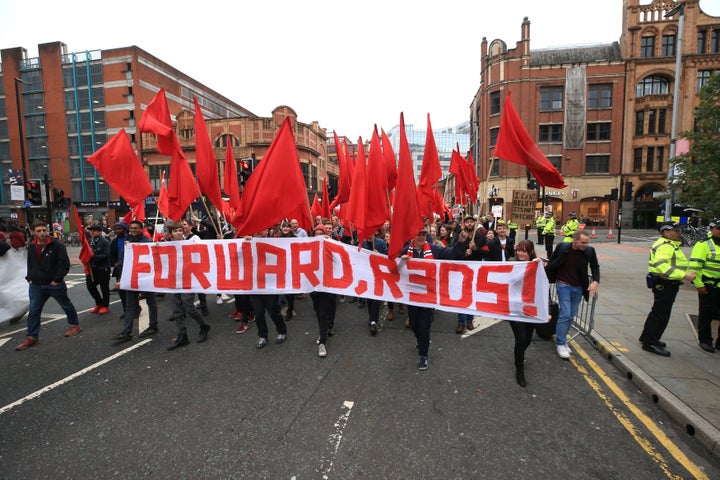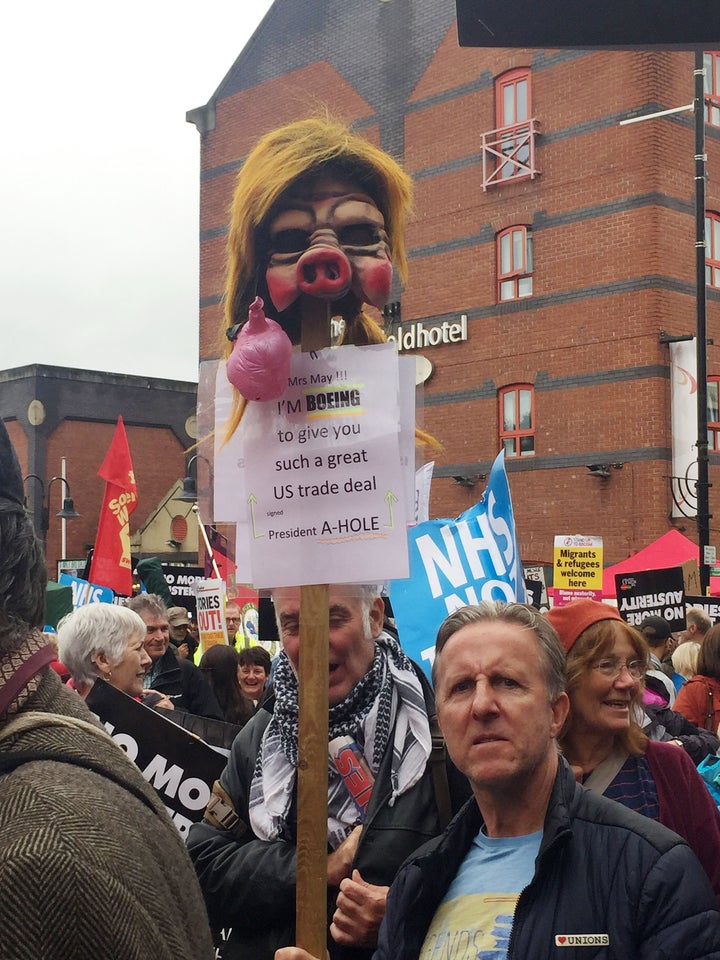 As anti-austerity protesters gathered ahead of the march kicking off, a number gave impromptu speeches through a portable amplifier.
Jae Robinson, a 56-year-old grandmother of three from Birmingham, told the crowd of her experience of social care provision in the UK's second city.
The former holiday rep was born with spina bifida, and has been using a wheelchair for the past ten years.
She said the care she received in home in Birmingham was so bad she contracted gangrene in a toe and to have it amputated last month.
After describing the Conservatives as "trash", Robinson then began chanting "Hang the Tories."
After she finished speaking, HuffPost UK spoke to her about her situation: "I feel like I'm a piece of poo. I'm there to be prodded or poked around. It's as if I've got no control or no rights to say anything."
When asked why she chanted "hang the Tories", Robinson replied: "Tories don't think they're the same as the rest of us. They think they are a people beyond reproach and beyond reality."
HuffPost UK asked: "Do you really think all Tories are like that?"
"No, I don't actually," was her response.
When asked again about the chant, Robinson said: "It's to go along with the feel of the event, to say this. I hope nobody takes on and hangs anybody obviously, as that big banner said, but I think it's a feeling that people can't survive any more.
"As things are, it's going to get to desperation point."
Also present on the march were a handful of people waving Soviet Union-era Communist flags emblazoned with the hammer and sickle motif.
HuffPost UK asked one of protesters why they felt comfortable waving a flag which, for many, represents a regime that killed millions of people.
He replied: "That's a point of view. This is western propaganda. You've got to talk about how many people were killed by the Nazis."
When asked how many people were killed in the name of Stalin, he replied: "Where's the evidence for that? There's no evidence other than Western propaganda."
He then attacked historians for focusing too much on the Soviet Union.
"They are so busy talking about Stalin they never talk about Hitler at all," he said.