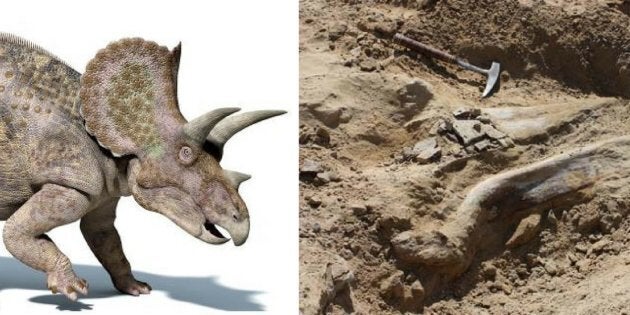 Construction workers preparing a site for a new fire and police station in the U.S. state of Colorado have unearthed fossils belonging to a triceratops that are believed to be at least 66 million years old.
After crews alerted the Denver Museum of Nature and Science (DMNS) to their find, fragments of the dinosaur's shoulder blades, iconic horns and ribs were discovered at the site.
As one would expect, construction work has been halted at the site in Thornton, north of Denver, as museum staff carry out an extensive search for any remaining bones.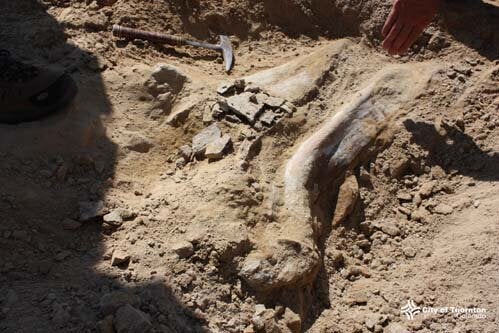 The Museum's curator of dinosaurs, Joe Sertich, said that his "heart was racing" when he became aware of the discovery.
"We know there are a lot of bones. There are bones from the skull, bones from the skeleton... And so, the next steps will be to come out and expose more, but also to stabilise and collect what has already been uncovered and get that safely out of the ground."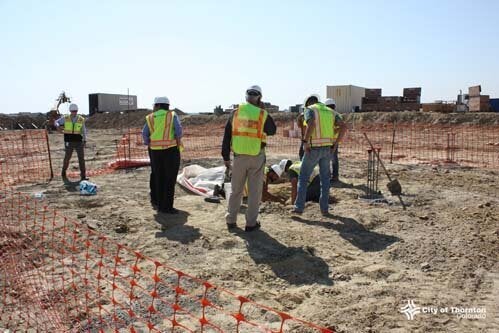 The triceratops, with its iconic three horns and frilled neck, is one of the most recognisable of the dinosaur species, often depicted in ferocious battles with the tyrannosaurus rex.
"A lot of times these will be plowed up and they won't be recognised," Sertich said.
"We're really lucky in this case that it was recognised as fossils and we got the call."