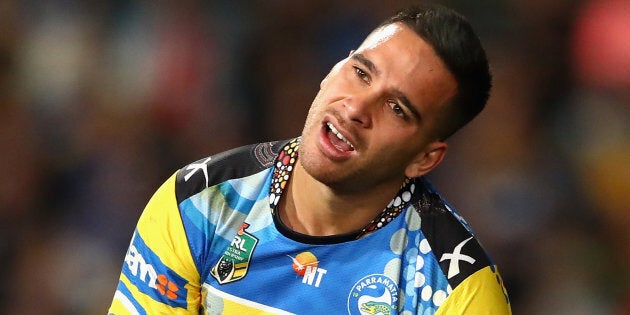 Corey Norman's NRL season is effectively over. The Parramatta Eels playmaker has been fined $20,000 and suspended for eight weeks in a clear sign that the NRL will not tolerate repeated missteps.
Regular Huffington Post Australia readers may recall the piece we ran this Tuesday explaining the very different approaches taken towards two wayward players by their respective AFL and NRL clubs.
A week ago, the NRL's Parramatta Eels had wanted Corey Norman to keep playing football despite his admitting to drugs possession charges in court, and despite his sex tape, and despite a bunch of unsavoury stuff.
Then last weekend, Sydney Swans player Michael Talia was charged with possession. The Swans' response? They immediately stood him down.
The NRL has now intervened in the Corey Norman case. On Thursday afternoon, rugby league's governing body handed down the penalties mentioned above. NRL Head of Integrity, Nick Weeks said the penalties relate to the following matters involving Norman:
His conviction for drug possession at The Star casino
A police warning for consorting with known criminals at the casino
Filming incidents involving apparent drug use and sexual activity
Distributing video of those incidents to other NRL players
Heck of a season for Norman, huh? Amazing he's had the time and energy to be one of the Eels' best on the field. But his season is now effectively over. Eight weeks takes him to the end of the regular season, and it's extremely doubtful the Eels will be in the finals.
The reason they won't be in the finals? The salary cap scandal, which resulted in the club being fined $1 million and stripped of the 12 competition points it had when the scandal broke. For all this, the NSW government sacked the Eels board.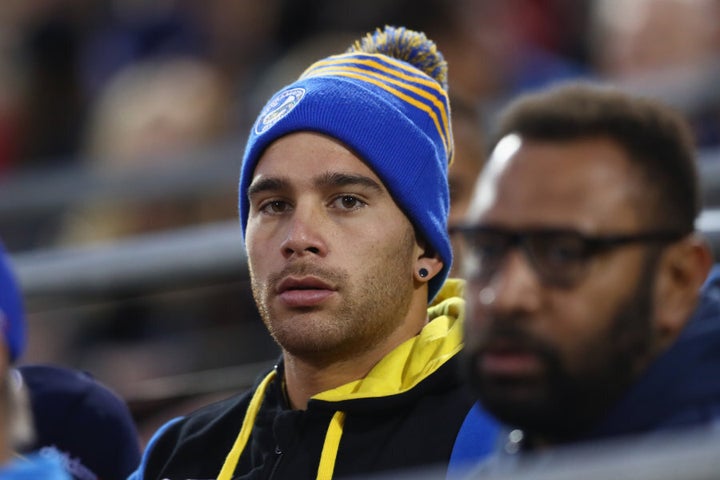 Weeks said the Integrity Unit had interviewed Norman this week and had decided, with the support of the Parramatta club, to impose the penalties.
"The message is clear... players cannot put themselves in a position where they may damage their own reputations and that of the game," he said.
"We have been consistent this year in imposing strong penalties where players bring the game into disrepute through actions off the field. Whether it is drug possession, criminal associations or social media use, players understand the consequences that can flow from illegal or other unacceptable conduct.
"While it is a regrettable trend in society for people to look to sell footage of sports stars in their private lives, there is an easy solution for our players -- do not engage in activity which will damage their reputation or that of the game."