With social distancing being encouraged, more people are turning to drive-thru options or delivery services for meals. However, it's come at a cost for some restaurants hurt by UberEats or Deliveroo commissions, or a decline in people dining in.
Here is what you need to know as the COVID-19 crisis continues.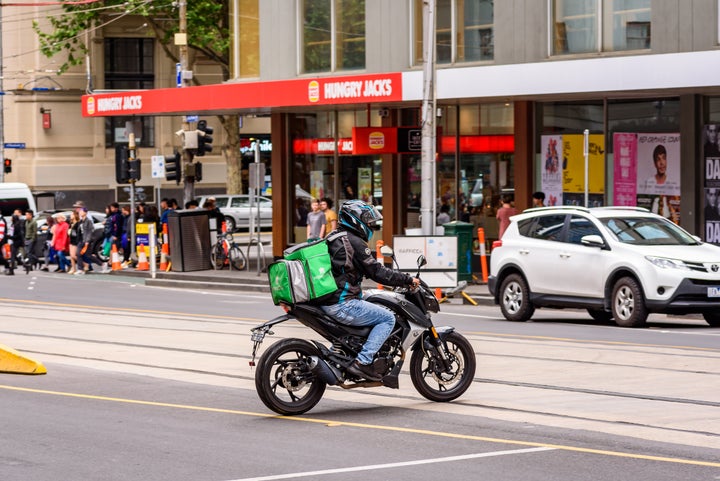 UberEats, Deliveroo, Menulog And DoorDash Introduce Contactless Delivery
In a statement sent to UberEats customers last week, the food delivery service said new options were being made in respond to the coronavirus outbreak.
"We understand that you may be relying more on food delivery right now. If you prefer, you can leave a note in the Uber Eats app to ask your delivery person to leave your food at the door," read the statement.
Also offering support to the drivers, the statement read: "Any driver or delivery person who is diagnosed with COVID-19 or is individually asked to self-isolate by a public health authority will receive financial assistance for up to 14 days while their account is on hold.
"We've already helped drivers in some affected areas, and we're working to quickly implement this worldwide."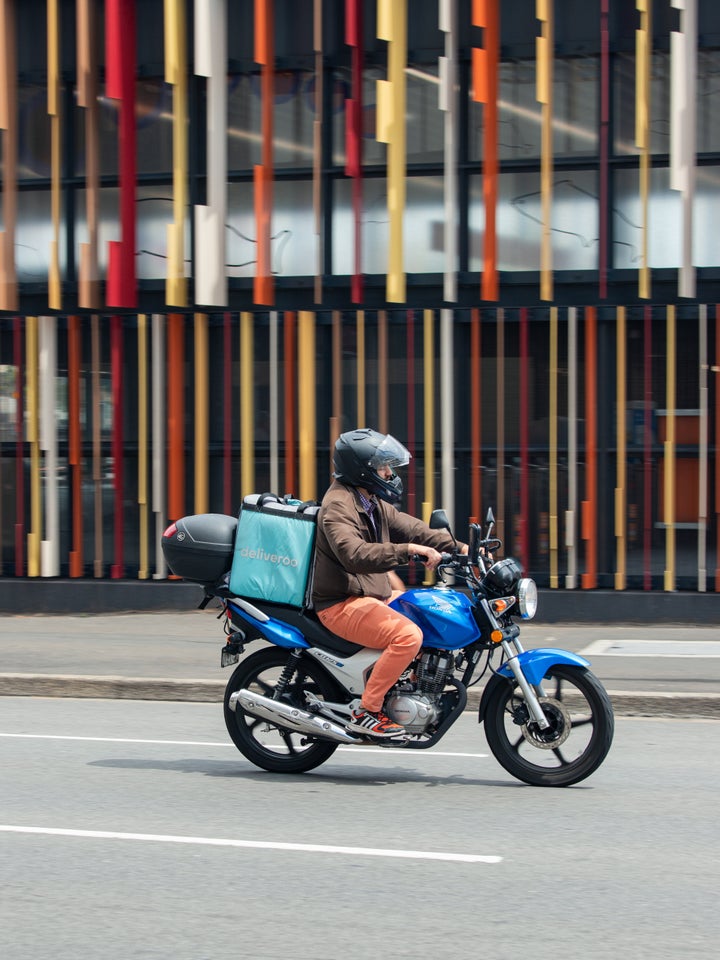 Deliveroo also said a contactless delivery approach was being used. With this service, the customer can select this option, the driver will then place the order on the doorstep, notify the customer they have arrived, and then wait one metre away to ensure the customer has collected their food.
"The safety of our riders and customers is our top priority. That is why we are launching a new, contact-free delivery service [where] customers and riders can request in the app that food is left safely on the doorstep," a company spokesperson said.
"We remain in daily contact with local health officials to make sure we are offering the safest service possible to customers, riders and restaurants."
DoorDash announced that all deliveries are moving to no-contact by default. The "leave it at my door" option will be automatically selected in customers' new drop-off menus at checkout.
Customers will still have the choice to select "hand it to me" if they prefer, and can leave additional instructions for the diver. This update is rolling out on web and iOs for now, with Android coming soon.
The company will also support its drivers, providing financial assistance for up to two weeks if they are diagnosed with COVID-19 or put under quarantine individually by a public health agency, and have been active on the DoorDash platform for at least 60 days and have completed at least 30 deliveries in the last 30 days.
UberEats And Menulog Offer Stimulus Packages For Restaurants, DoorDash Cuts Commissions And Delivery Fees
Following two petitions that urged food delivery services to slash commissions, DoorDash has cut commissions on pick-up orders and cut delivery fees, while UberEats and Menulog announced stimulus packages on Wednesday.
One petition started by Melbourne food writer Dani Valent stated that "commission charges of up to 30% are insupportable by restaurants and cafes who are already suffering greatly due to a huge drop in diners. At the same time, the delivery operators are seeing a huge spike in business".
The other petition, launched by TV and radio star Ben Fordham, stated: "Customer numbers have plummeted, and when people order through food delivery third parties, the restaurant hands over up to 35% of the money.... As a starting point, the food delivery giants should HALVE the massive commissions they charge our restaurants and cafes."
On Wednesday UberEats announced a $5 million stimulus package that will help fund promotions available on the app, while restaurants will now have the option to receive daily payments as opposed to weekly.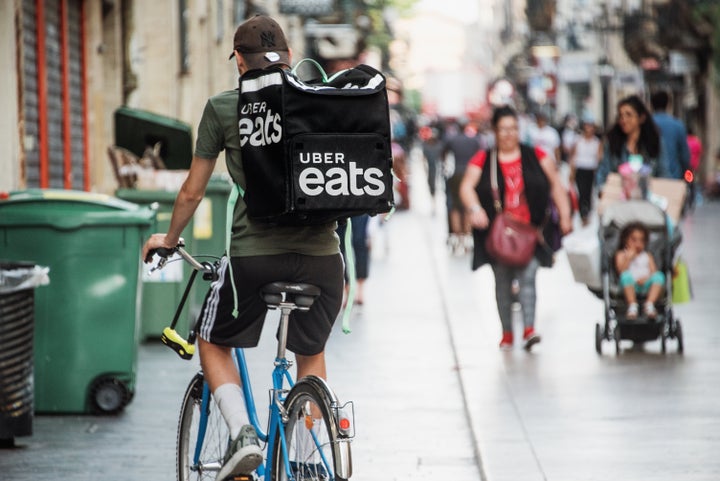 New restaurants and caterers coming onto the platform will have their sign-on fees waived.
Plus, the company pledges to deliver 25,000 free meals to healthcare workers and other relief services during the coronavirus pandemic.
"The restaurant industry is being hit hard by Coronavirus and the sector needs to help the thousands of people that rely on it - for work and as an essential service - during this difficult time," Uber Eats Regional General Manager for APAC, Jodie Auster, said in a statement provided to HuffPost Australia.
"We are putting in place a range of initiatives to continue to support restaurant partners, particularly small business owners, as they keep their kitchens firing to feed people across the country."
Menulog also said it will spend $3 million in marketing support over coming months, while halving commission on pick up orders.
Amit Tewari, founder of vegan burger chain, Soul Burger, acknowledged what these companies were doing but said it's not enough.
"The core issue remains that commission fees are very high (30-40% of the sale). No delivery provider has committed to any relief here and this is what the vast majority of restaurants need," Tewari told HuffPost Australia.
The entrepreneur said that delivery options have been feasible for restaurants in the past because there were significant dine-in or takeaway sales contributing to revenue. However, the virus has led to a surge in delivery orders.
"With COVID-19 and social distancing, delivery is rising toward 50% of sales. This means whole restaurants are suddenly discounting heavily (30-40%) on each sale," explained Tewari.
"Same day settlement and marketing spends won't help the core math.
"Delivery for us, at Soul Burger, is working to our benefit at the moment because we have the pickup orders to supplement this. Hence delivery is helping us with cashflow.
"However, unless restaurants can find a way to keep customers coming in and picking up orders, they will be unsustainable and, if they don't have the cash reserves (which almost all small businesses don't), they will fold."
It's for this reason he would urge customers to still pick up orders or dine-in where social distancing measures are used, taking into account one-metre distances and appropriate hand sanitisation.
KFC Suspends In-Restaurant Dining
On Wednesday KFC announced it will suspend in-restaurant dining facilities across Australia. Only drive-thru, pickup or delivery services will be available.
"We have been closely monitoring the COVID-19 situation and know that social distancing is key to minimising the spread of the disease which is why we're making a few changes," Nikki Lawson, CEO KFC Australia and New Zealand, said in a statement.
"While we've temporarily suspended eating-in at our restaurants, fans of KFC will still be able to come in to order, but only to pick-up and use drive-thru.
"Ordering through the KFC App and Delivery through our partners will be business as usual and are great options for convenient and contact free ordering."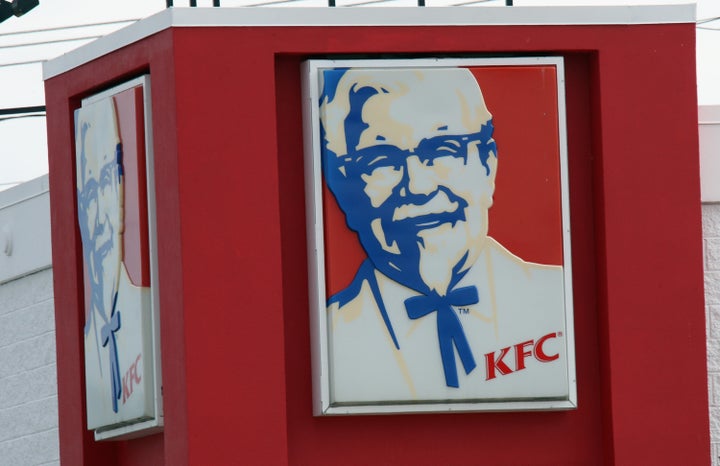 Customers are being encouraged to use cashless payment options, while staff are required to use hand sanitiser after every cash transaction.
"For all of our restaurant teams, we've introduced a question (on our clock in system) that asks them if they have checked their temperature and if they feel ok to start their shift, and we'll continue to communicate our health and safety measures with our teams and their parents /guardians to ensure their well-being," said Lawson.
Domino's Introduces Zero-Contact Delivery
Popular pizza chain Domino's has introduced zero-contact delivery services.
If a customers selects this option, the driver will "place the order on a safe surface at the customer's delivery location, step back a safe distance, let them know when their order has arrived and wait to confirm they have received their meal".