When asked about Trump's comments during a press conference in Canberra on Friday, Murphy said injections of that sort would be "toxic".
"I would caution against the injection of disinfectants," he said. "They could be quite toxic to people."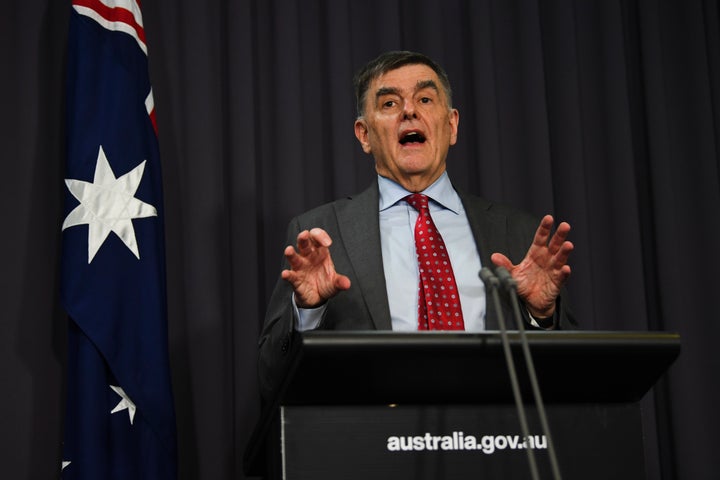 He then added he "wasn't privy" to Trump's comments so wanted "to be very careful" when commenting.
"And ultraviolet light, look, I don't know the context in which he said it, so I really would need to study it before I could comment," he told reporters.
Earlier US president Donald Trump suggested injecting people with disinfectant or light to fight off COVID-19, after a Department of Homeland Security (DHS) official presented studies showing that ultraviolet rays may be effective at killing the virus on surfaces and in the air.
After senior DHS official Bill Bryan said that experiments have shown the novel coronavirus does not survive well in sunlight, warm temperatures or humidity, Trump began proposing his own solutions at the coronavirus task force update on Thursday.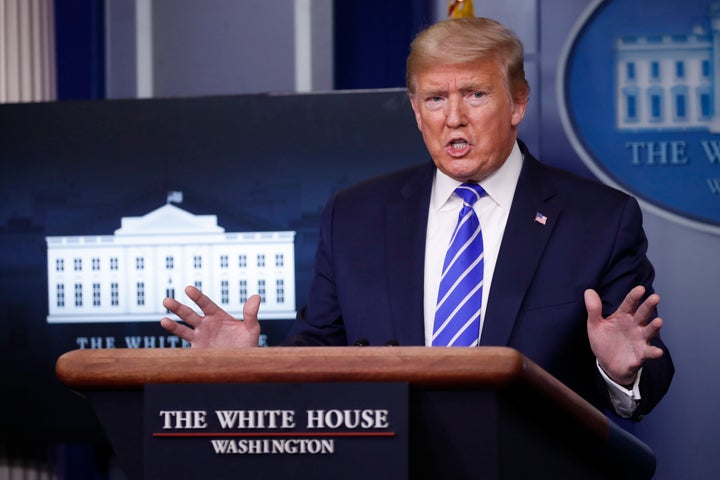 "Suppose that we hit the body with tremendous, whether it's ultraviolet or just very powerful light, and I think you said that it hasn't been checked and you're going to test it," Trump said. "Suppose you can bring the light inside the body."
"Then I see the disinfectant where it knocks it out in one minute," Trump continued. "Is there a way we can do something like that by injection inside, or almost a cleaning? … It would be interesting to check that."
Bryan, who is the senior official performing the duties of the undersecretary for science and technology for DHS, gave a presentation during the press conference on experiments testing how solar light affects the coronavirus on surfaces and in the air. Higher temperatures and humidity may kill the virus more quickly, Bryan claimed.
He warned, however, that "it would be irresponsible for us to say that we feel that the summer is going to totally kill the virus. ... That's not the case."
Bryan added that these new observations about the virus' interactions with light should not take away from the coronavirus guidance set by the Centers for Disease Control and Prevention.
Other health officials on the coronavirus task force were wary of Trump's suggestions about using light to kill the virus.
When Trump asked whether sunlight and heat could "cure" the virus, task force coordinator Dr. Deborah Birx said no.
"Not as a treatment," Birx told Trump. "Certainly, fever is a good thing. When you have a fever, it helps your body respond. But not as … I'm not seeing heat or light as…"
Trump interjected, saying it would be "a great thing to look at."