Overseas travellers returning to New South Wales could be stuck in hotel quarantine for longer if they test positive to the new strains of coronavirus that have been spreading in the UK and South Africa.
Premier Gladys Berejiklian told reporters on Tuesday that the initial 14-day period will be extended for another two weeks when symptoms kick in.
"Given the new strains of the virus, if you happen to be in quarantine and the onset of symptoms comes during the quarantine period, if you have one of those strains that are new, that are more vigorous, you will have to start the 14 days from the onset of symptoms," said Berejiklian.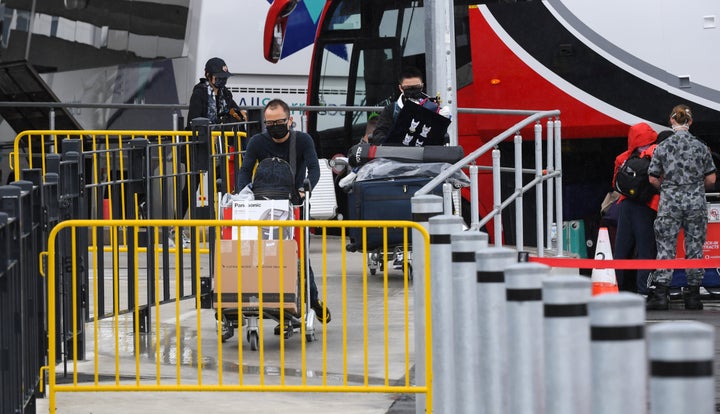 "We know the timeframe works and is appropriate because we are picking up infections from people who have been in isolation and in quarantine.
"We're still picking up cases in the last days of being in isolation."
The premier said if someone is "still deemed to be infectious" at the end of the 14-days, they may be asked to "stay a few extra days as a result of that".
Australia has halved the number of returning nationals allowed in as authorities come to terms with the implications of highly contagious British and South African variants of the virus.
Until February 15, NSW will allow 1,505 people per week into hotel quarantine, Queensland will take a maximum of 500 people, Western Australia will allow 512, while Northern Territory will actually go up from 600 to 850 overseas arrivals a fortnight.
Victoria (currently 1,120 people) and South Australia (currently 490 people) have made no changes to their caps, while individual agreements are yet to be made by the Commonwealth for Tasmania and ACT.
The country's borders to all non-citizens and permanent residents remain closed.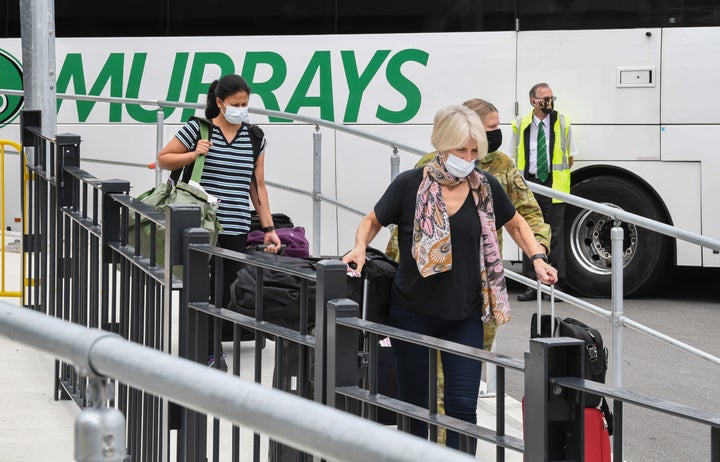 Last month Chief Medical Officer Paul Kelly said Australia was not considering suspending flights with Britain despite the new strain of COVID-19.
"Everyone coming from the UK is going into 14 days of hotel quarantine and they are of no risk as that quarantine works so successfully," Kelly told media at the time.
On Tuesday Queensland recorded one new case, in the quarantined partner of a cleaner who was found to have the highly infectious UK strain last week, which triggered a three-day lockdown over the weekend to Monday.
NSW logged five new locally acquired infections, including two mystery cases that caused the emergency department at Sydney's Mount Druitt hospital to close for deep cleaning on Monday.
Including cases from returning travellers in hotel quarantine, Queensland registered three new cases and New South Wales logged 16 new cases. Victoria recorded no community infections for a sixth consecutive day.
Thanks to border closures and widespread compliance with social distancing rules, along with aggressive testing and tracing programmes, Australia has been more successful than most advanced economies in managing the pandemic, with total infections in the country of 25 million people at around 28,633, including 909 deaths.
With files from Reuters.