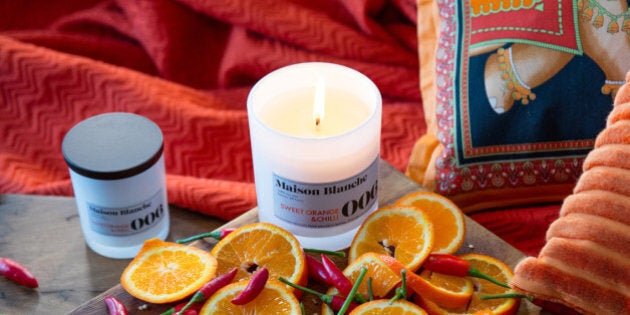 It's always so lovely to spend a lazy Sunday pottering about a craft market, checking out the various homemade goods. Though, time to do so is scarce in such a busy world, not to mention needing to have a market close to you.
That's why a digital marketplace such as Etsy is so important for crafters and those who make things by hand. As a shopper it provides 24 hour access to hundreds and thousands of products that are often made with love and a lot of hard work. That can translate into thoughtful gifts at one end, and a legitimate business (and sometimes full time careers) for the sellers.
Such is the case for Kristy Payne, who just a few years ago started making candles in her own home. From there, Maison Blanche was born.
"I made my first candle in 2012 when I noticed that all the candles in my home were burning unevenly and producing soot. I thought I could try and make a natural scented candle that would burn correctly. And I did," Payne told The Huffington Post Australia.
"After coming back from an overseas trip later that year, with little money for Christmas presents, my only option was to hand make gifts for my friends and family. My family loved their Christmas presents so much they actually wanted to buy candles from me to give as presents to their friends and family. After a small push from my mum, I decided to test the water and put my items up for sale. I never thought for a minute that candle making would become my career and would eventuate into a successful business like Maison Blanche."
Payne emphasises that there's no additives or chemicals in her homemade candles.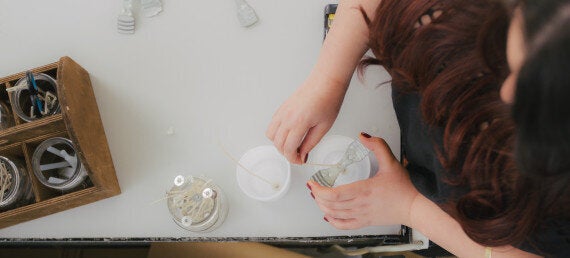 "Soy wax comes to me in a flake form -- it looks a bit like white chocolate, but not at all tasty. This is then melted in bulk and measured out into small portions. The wax is cooled slightly and fragrances blends are mixed into it, very slowly. This warm wax mixture is then poured into empty candle jars with wicks attached. That's it. No additives or chemicals -- just pure soy wax and fragrance. The wax will then take around 24 hours to cure completely and after trimming the wick and adding its label, it's ready to be re­homed and burnt," Payne said.
As for styling candles in the home, we thought we may as well ask the expert.
"Personally, I like to cluster my candles together to make a focus point in my home. I like to group candles of different sizes with complimenting fragrances and burn them all at the same time; making a scent cocktail."
"The most important thing to remember when using candles is to trim their wicks before lighting them. This will make your candle last longer and eliminate the smoke that will blacken the sides of the glass," Payne said.