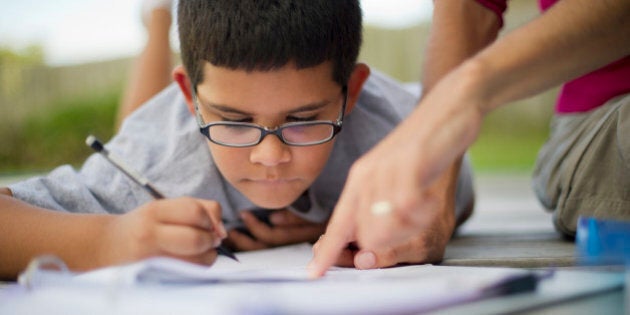 A not-for-profit organisation called the Sydney Story Factory is challenging the way creative writing is taught to children, with early academic findings indicating some positive results.
Launched in Redfern's Martian Embassy in 2012, the SSF program is aimed at children between the ages of 7-17, with a particular focus on Indigenous students, children from non-English speaking backgrounds and young people who are vulnerable or feel alienated from the education process.
The workshops are designed to release students from the mentality of "guess what's in the teacher's head" in order to truly explore their own creativity -- a premise which many first-time students found surprising.
Monitoring their long-term progress is a team of academics from the Faculty of Education and Social Work, University of Sydney -- with early results indicating students were benefiting from the less structured approach.
"There are expert story tellers who run the workshops and then there are volunteer tutors who work one-on-one or in very small groups to focus on their creative writing," Vice President of Sydney Story Factory board and academic Professor Robyn Ewing, told The Huffington Post Australia.
"I think what we're doing over time is developing these case studies of some of the children who come back again and again -- because obviously we are able to learn more from those who come back over time.
"What we are seeing emerging is that, over time, it does give children and young people the opportunities to develop those creative dispositions.
"We are seeing confidence with their writing and confidence in communication with volunteers and peers. We are seeing an understanding of the complexity of creative writing and what it involves.
"What we're doing is giving them permission to use their imaginations and to write what they want to write about. Rather than being dictated to or writing to a particular formula in a high-pressure exam."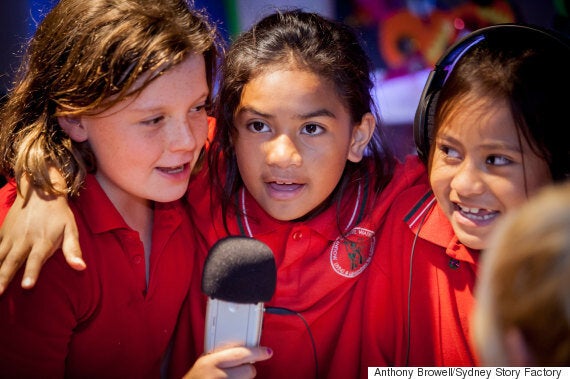 Children participating in a Sydney Story Factory workshop.
Students also showed improvement in their ability to speak to adults as well as developing enthusiasm for the written word.
"I think we're learning that creative writing is really important, that it is an art form that children can use to develop their confidence and skills in writing through a sense of identity and their own voice," Ewing said.
"I think one of the things that is challenging in schools is the increasing emphasis on writing for a particular test, such as NAPLAN.
"Sometimes creative writing is not given a priority and I think the Story Factory is demonstrating it is an important part of the English curriculum, and one that shouldn't be overlooked."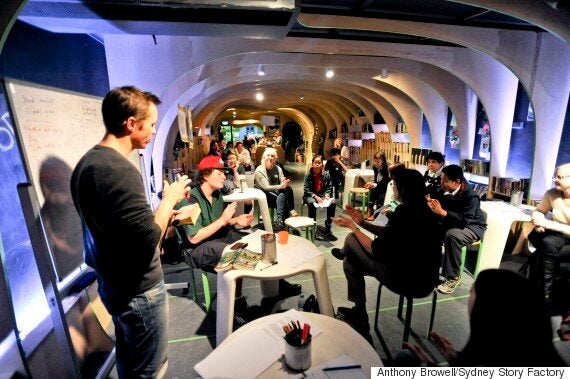 A recent Sydney Story Factory guest workshop with international bestselling author Markus Zusak.
To date more than 50 sets of student self-report questionnaires, 18 student interviews, 92 observation schedules and 186 student writing samples have been analysed, with data showing evidence of the positive impact of SFF through numerous outcomes, including almost unanimous reports of writing being "fun", increased confidence in sharing ideas, increased capacity to take risks and experiment, and a positive impact on work completed at school.
"One of my great passions over my career has been the incredible role that the arts and creativity should play in the the curriculum," Ewing said.
"It's been wonderful for me to watch the development of SSF and see that happening, and to see that a lot of that [positive] work has been with children's literature and with drama.
"It is fantastic to see these kids take their imaginations where they would like to take them, and then to have that one-on-one support to back it up."
Preliminary findings from this evaluation and future research plans will be explored at a Sydney Ideas panel discussion on Wednesday 28 October.