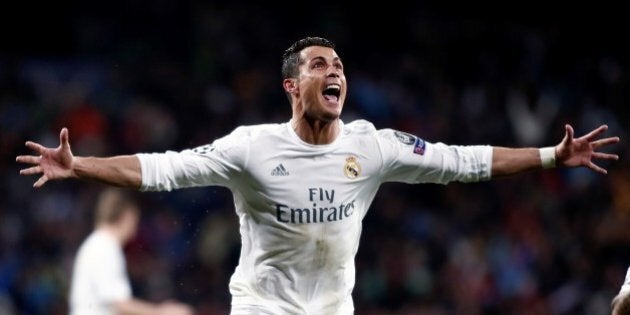 Wolfsburg, you just got Cristiano Ronaldoed. That's how good Ronaldo is. The guy is a verb.
The overnight score in the Champions League quarter final between Bundesliga club Wolfsburg and European powerhouse Real Madrid reads Real 3-0. All three goals came from Ronaldo. Were all three special? They were not.
The first was a regulation tap-in. The second a beautifully angled but unspectactular header. The third a wobbly but pin-point accurate free kick which was the only candidate of the three for the Ronaldo career highlights reel.
What made this brace so memorable and so newsworthy on this otherwise ho-hum hump day is that Real Madrid were gone-ski. They were staring down Champions League oblivion as intensely as Ronaldo stares at himself in the mirror.
After the first leg, Wolfsburg led 2-0. No one expected that, but that's why sport is sport and not brick-laying where you can pretty much predict what's going to happen next.
On to the Bernabeu, Real's famed home ground for the second leg. The locals needed three goals, simple as that. Ronaldo drilled home the first two in the 17th and 18 minute. His third came in the 78th. And that was that. The wolf was no longer at the Champions League door and Real were into the semis.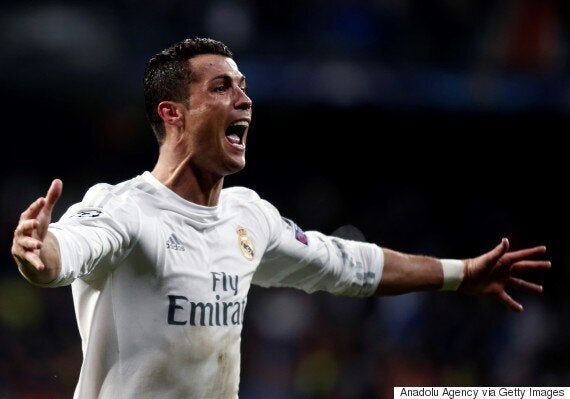 Ronaldo prepares to hug his favourite player... himself.
This was the 37th hat-trick for Ronaldo in Real Madrid colours, which edges him another notch ahead of arch-rival Leo Messi's 35 for Barcelona. But is Ronaldo ahead of Messi in other areas?
This is the question which football fans around the world debate pretty much daily. Who's better: Ronaldo or Messi? And when they've finished debating it, they debate it some more.
Too often these fights are fought with statistics when emotion is the only way to settle such matters. Ronaldo makes you go "YES!" Messi makes you go "WHOA!" Ask yourself which is better and you have your winner.
If you're unsure where you stand, you've seen some ripper Ronaldo above so here's some Messi magic. This is this reporter's favourite Messi moment and it doesn't even involve a goal. It's a pass from Messi to an Argentine teammate at the 2014 FIFA World Cup. He threads four Belgian defenders. Yes, four.
But that's only half the genius of this pass. To find his teammate, who is on the right, Messi passes it to the LEFT of the guy marking his teammate, then watches as the balls curls around. You couldn't do that with a remote-controlled ball. Here's another angle.
The last eight Ballons D'Or (World Player of the Year awards) have gone the way of these two players. Messi leads 5-3. The duo may yet clash in the Champions League final. That'd be fun.