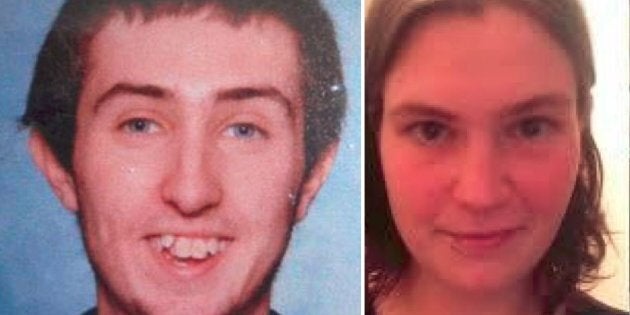 Aaron Pajich, aged 18 but with a childlike innocence due to his Asperger syndrome, should never have crossed paths with the woman who killed him last year.
Aaron was devoted to computer games and studied intermittently at TAFE but led an uncomplicated life, even by an 18-year-old's standards.
Jemma Victoria Lilley, aged 25 at the time, was a Perth supermarket nightfill manager with a dark side that included an obsession with knives, torture methods and death whose greatest ambition was to murder someone.
They met on a Monday morning in June last year when Lilley's 42-year-old housemate, Trudi Clare Lenon, offered to pick him up from the Rockingham shopping centre on a false pretext involving computer games for her 13-year-old son, who was Aaron's friend.
In a cruel twist of fate for Aaron, his innocent friendship with the boy and Lenon's perverse relationship with Lilley led to him being found a week later, buried in their Orelia backyard.
He had been stabbed to death, murdered by the two women.
The only motive uncovered in the month-long trial before a WA Supreme Court jury was that it was a thrill kill for Lilley.
Lenon, described as an obsequious and sycophantic bondage enthusiast, delivered her son's friend to the "dominant" Lilley so she could achieve her life's ambition.
This was a significant and strange case for the homicide squad, given how rare and difficult to detect "thrill killers" are.
After the jury found the pair guilty of murder this week, detectives were pleased they put Lilley in jail before she killed more people.
In hindsight, she had made it painfully obvious she was homicidal - and becoming increasingly so - with the trial hearing how she consensually cut friends with knives, texted a colleague saying she wanted to go on a "slaughterfest" and wrote her violent desires down in diaries that turned out to be prophetic.
"She told me that she wanted to kill someone and she wanted to do it before she was 25," the court was told by Angela McKibben, a friend who ran a video store in the same complex where Lilley worked at a tattoo parlour in 2013.
The obsession went back a decade to her native England, where as a 16-year-old she wrote a violent book called Playzone about a serial killer who tortured people while trying to keep them alive.
The main character was called SOS - inspired by the US murderer David Berkowitz - and Lilley referred to herself as SOS to friends and in messages with Lenon, who took on her submissive bondage name Corvina.
"I feel as though I cannot rest until the blood or the flesh of a screaming, pleading victim is gushing out and pooling on the floor, until all the roads and streets are streamed red and abandoned, and the fear in the back of everyone's minds and on the tongue of each human that's left standing is SOS," Lilley messaged Lenon.
A gushing Lenon replied their killing would be "history making ... profiling techniques will be re-written to accommodate SOS".
But far from a mastermind, Lilley arrogantly underestimated police and left behind a trail of evidence.
Prosecutor James McTaggart told the jury how once Lilley had ticked murder off her "bucket list", she was so "full of herself and euphoric" that she couldn't help boasting about it to Woolworths colleague Matthew Stray.
The evidence of Mr Stray, a young father who admitted being scared of his boss Lilley, was important because she told him, as they stacked supermarket shelves, accurate details about the murder before Aaron's body had been found.
He said Lilley, who had a massive collection of knives, told him "I killed someone", had garrotted Aaron but the wire broke, and when she stabbed him, "it went in a long way and made a cracking sound when it went into his chest".
That prompted his wheelchair-bound stepmother Veronica Desmond to leave in tears.
Lilley told Mr Stray "the police were so dumb" and wouldn't catch her but made a thinly-veiled threat, saying "I don't think you will tell anyone but if you did I would have to make that problem go away".
However, their own backyard security camera captured the pair and Aaron entering the house moments before the murder, blood was found splashed around the house, and a couch and area of carpet where he was probably murdered were suspiciously gone.
Yet the pair pleaded not guilty and effectively blamed each other.
Lilley took the stand for five days, sometimes seeming oblivious to the fact she was on trial while calmly explaining to a jury her creative process for writing about serial killers and calling all of the former friends that gave evidence about her liars.
But her defences were "preposterous" and why, asked Mr McTaggart, would this "disparate number of people" including friends be lying to hurt her?
After a 23-day trial, the jury took less than three hours to convict both women on Wednesday.
Lilley looked shocked but neither woman said anything.
The prosecution said Lenon should be held equally responsible for Aaron's death - she admits to helping cover it up and Lilley says she was helping hold him down while he was stabbed.
The pair will be sentenced in February after psychological and psychiatric reports that will no doubt examine one claim in Lilley's notes where she said she felt no emotions for other people.