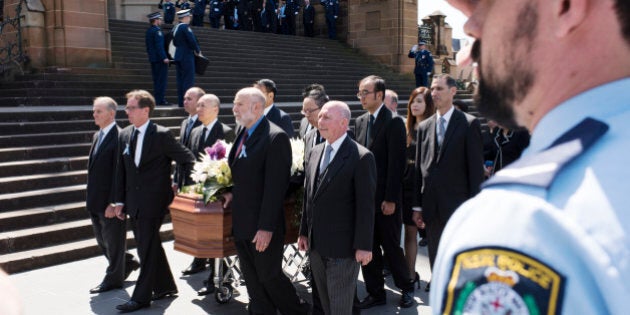 NSW Police Commissioner Andrew Scipione has used the funeral of Parramatta shooting victim Curtis Cheng to call for renewed efforts to protect Australia's way of life, labeling the police accountant's murder a callous "act of terror".
Around 1500 mourners packed Sydney's St Mary's Cathedral on Saturday for the police employee's funeral, just over two weeks after he was gunned down outside NSW police headquarters in Parramatta.
There was a heavy police presence in the area leading up to the service, with uniformed officers carrying out a sweep of the area, before being positioned outside and in nearby streets during the funeral.
Following the service, Cheng's casket was taken from the cathedral and loaded into a hearse as family, friends and dignitaries -- including NSW Premier Mike Baird -- looked on.
Afterwards, the hearse, loaded with wreaths of flowers on its roof, was given a police guard of honour as it was driven under police motorcycle escort away from the cathedral.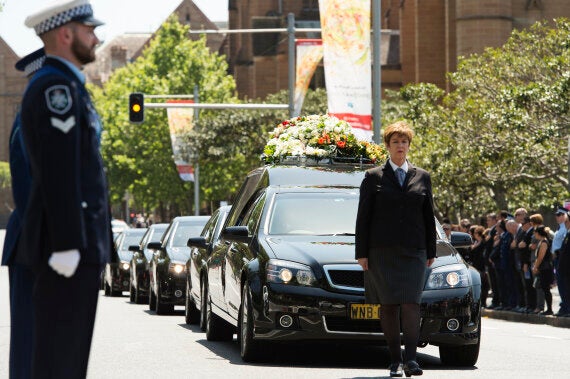 Delivering the valedictory, Commissioner Scipione described Mr Cheng as a "gentle man in every sense" who was devoted to his family and his work.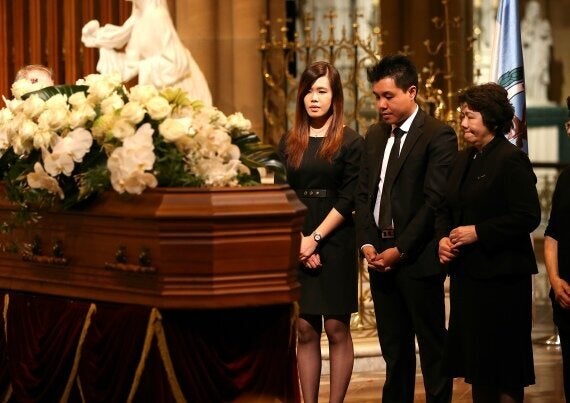 He also urged those present to protect the nation's values and freedoms.
"Curtis's fate reminds us that life is fragile," Scipione said.
"It also reminds us that we are together responsible for the type of community we create.
"If a positive is to be taken from recent events, it is our collective realisation that our way of life, the freedoms and protections we enjoy, are not unassailable. They need to built, maintained and defended."
Speaking after the funeral, Scipione said while he may not have worn the police uniform, Mr Cheng's heart was "blue and white".
"The starkest thing to come to my mind today was when I reflected on how good and how kind this man was and how his life was take in in such a contrasting way," he told reporters.
"We will forever miss him we will always remember him and our thoughts and our prayers go out to his family and loved ones."