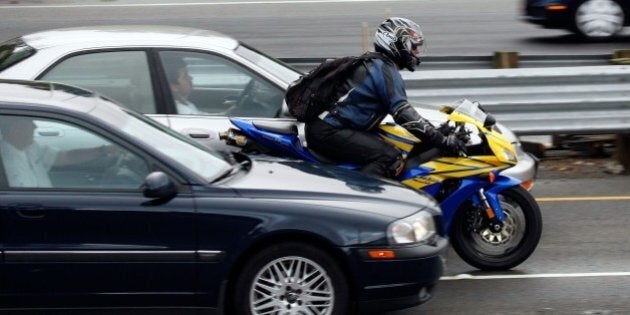 It's become much more dangerous to be on the road on two wheels, a new report from the Australian Institute of Health and Wellbeing has found.
That's especially the case if you're a man, with male motorbike riders and cyclists at particular risk of a life-threatening injury on the road.
The report found that rates of life-threatening injuries due to traffic vehicle crashes on the road rose by 5.2 percent for motorcycle riders and 7.5 percent for cyclists in the ten-year period from 2001 to 2010.
Meanwhile, rates of life-threatening injuries dropped by about a percent for motor vehicles and pedestrians during the same period.
"It's hard to see what's causing the increase. It's partly the increase in the number of people out on their bikes around Australia, especially in WA and Victoria where they've really picked it up," president of the Australian Cycle Alliance, Edward Hore, told The Huffington Post Australia.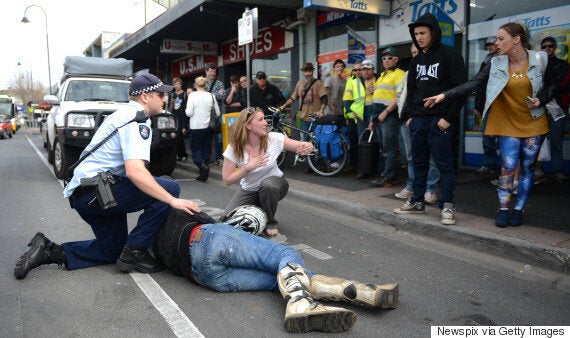 Motorcyclists are among those at the most risk on the roads
For motorcyclists, the risk of being involved in a life-threatening injury on the road is 10 times that of people in other types of motor vehicles.
The number of injuries versus the number of registered motorcycles hasn't gone up. Yet the rate of injuries has gone up overall, meaning there's more motorcycles on the road than ever.
And the fastest-growing demographic when it comes to life-threatening crash -- across all vehicle types -- is men aged 45-64, whose risk of being involved in such an injury rose 40 percent over ten years.
Overall, there was a moderate increase in the traffic crash injury rate between 2001 and 2010.
"This report shows that rates for people seriously injured due to a road traffic crash rose from 141.6 to 146.4 per 100,000 population. Over one-quarter (26 percent) sustained life-threatening injuries," the report said.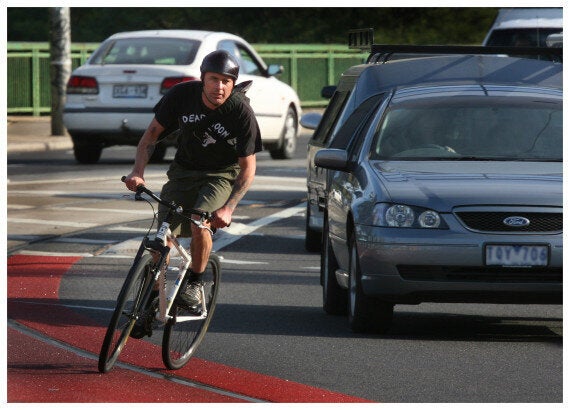 Cars and bikes share most roads in Australia
"Rates of life-threatening injury involving motorcycle riders and pedal cycle riders rose significantly over this period, while rates involving passengers of motor vehicles and pedestrians fell."
Hore told HuffPost Australia that driver inattention was a big cause in cyclist injury.
"We know it's being caused predominantly by either inattentive drivers or slight inattention on the road by the cyclist."
He said better education and cyclist infrastructure -- including separate cycle paths, not just painted bike lanes -- could improve safety outcomes for cyclists in Australia.
"We need to do two things. We need to educate drivers to behave more appropriately, including fines and penalty for those who aren't paying attention. We always want our riders to feel more safe by having better infrastructure."
Correction: a previous version of this story incorrectly named the Australian Cycle Alliance as the Australian Cycle Association.