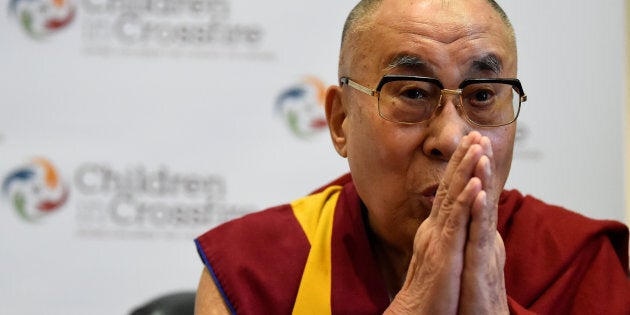 Tibetan spiritual leader His Holiness the Dalai Lama has warned the world is in for another century of "violence" and "suffering" if science isn't used to create peace.
Speaking at a one-day conference on Science, Religion and World Peace in the north Indian town of Dharamshala, the 14 Dalai Lama called on world leaders to use science for the "oneness of humanity" instead of creating weapons of mass destruction.
SBS reported the Buddhist monk said it's time to reconsider how we use technologies created to kill.
"Science brought the powerful instruments to kill ... (If) situation of the world go continuously then this 21st century also will be similar century of violence, century of suffering," he said.
The 82-year-old also spotlighted religion as a factor causing divide across the globe and said we must act with a "sense of concern of other's well-being and oneness of humanity."
The Dalai Lama fled from Lhasa, Tibet into India after the failed 1959 Tibetan uprising against Chinese rule. He continues to live as a refugee in Dharamshala, India where a small Tibetan Government operates in exile.
The Tibetan monk won the Nobel Peace Prize in 1989 and continues to travel the world to advocate for Tibet's autonomy, as well as promoting the Buddhist ideals of peace and compassion.
Reuters reported China recently warned world leaders against meeting with the Tibetan leader.
Zhang Yijiong, who heads the Communist Party's Tibet working group, said "I hope governments around the world speak and act with caution and give full consideration their friendship with China and their respect for China's sovereignty."