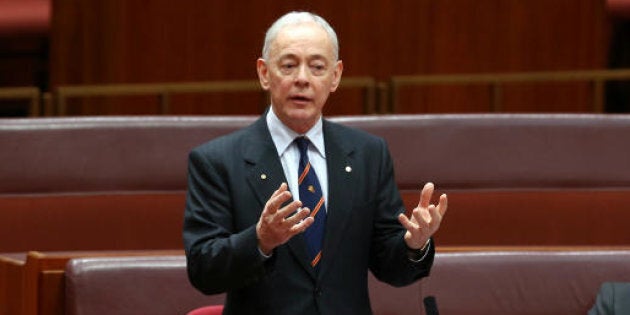 CANBERRA -- Bob Day's departure from the Senate, and now his existence in the Senate since the July election, has mess written all over it.
Basically, Day is done and he's trying to take as many as he can with him.
In the statement, Day calls on "all MPs and Senators to immediately disclose whether they have any financial interest in any property or company, lease or agreement of any kind with the Commonwealth".
"This includes Defence Service Housing, loans to or from companies that do business with the Commonwealth," he wrote.
Although Day has sold the building, the Government believes he still retains a financial "interest" in the company which owns it.
What is Section 44?

Section 44 of the Constitution sets out restrictions on who can be a candidate for Federal parliament.

It lists a number of ways a senator may be disqualified, including whether they have allegiance to a foreign power, whether they are a traitor or have been convicted of a crime.

The last clause of the section - whether they are connected to an office for profit – is murky and has not been tested.

It reads:

Section 44 (v.) Has any direct or indirect pecuniary interest in any agreement with the Public Service of the Commonwealth otherwise than as a member and in common with the other members of an incorporated company consisting of more than twenty-five persons.
Day is "looking forward to the High Court resolving the matter".