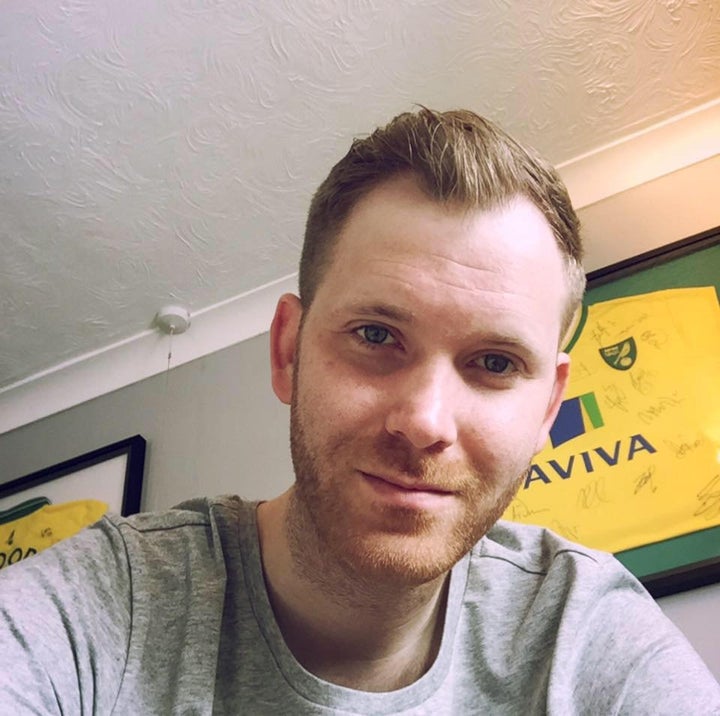 A horrified Deliveroo customer who found two long human black hairs in his food was refused a refund – after the food app said the grim discovery was "a matter of personal taste."
Darren Wood, 31 was disgusted to find the hairs tucked into his bacon cheeseburger from Byron Burger, which was delivered by Deliveroo at 7pm on September 16.
The insurance advisor from Norwich immediately complained to the food tech firm, but it refused to compensate him for the spoilt meal.
A member of Deliveroo customer service team wrote: "I'm sorry to hear you weren't happy with you order however I'm unable to offer a refund or credit as this is a matter of personal taste."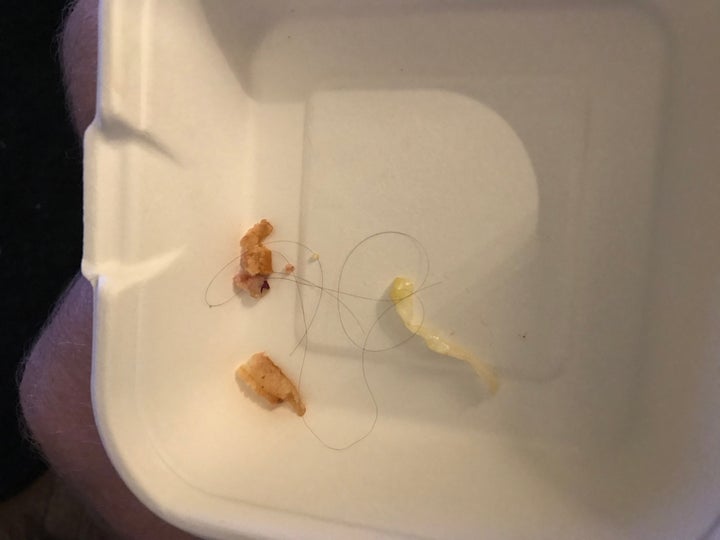 A second team member then told him he was only entitled to a £5 refund for a late delivery on his £13.50 burger.
Wood later posted the conversation on Twitter, along with the photo of the gruesome hairs in his food.
He said: "Obviously finding the hair was disgusting but the customer service guy saying it was personal taste was ridiculous.
"It wasn't a happy surprise where I'd say 'oooh a piece of candy'.
"He then ended the chat before I had chance to reply and that sort of thing really grinds my gears.
"They offered £5 – two free deliveries – for it being late but said they wouldn't do anything about the hair."
After Wood's Twitter spat, Deliveroo backtracked on their refusal and offered him a full refund and a meal voucher.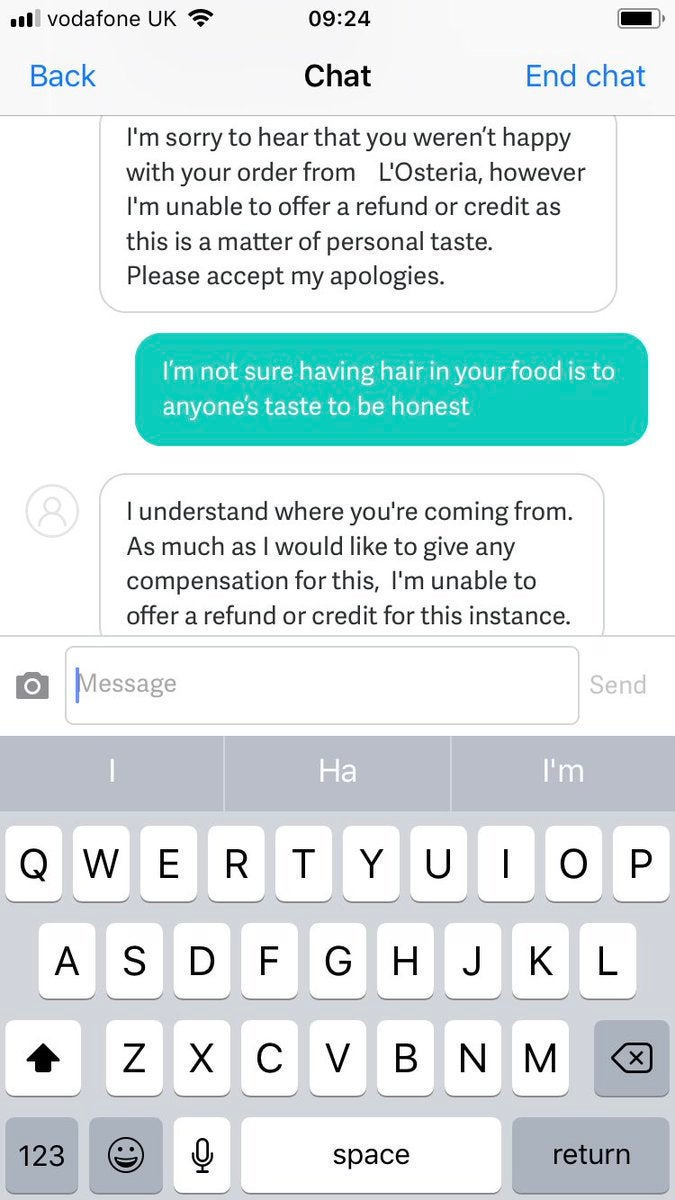 A spokesperson for Deliveroo said: "We're very sorry Darren didn't get to experience the amazing meal and service that our customers have come to know and expect.
"Clearly the initial response from customer services was incorrect which we will address internally.
"We will be offering Darren a full refund and a free Deliveroo voucher."
Byron Burger also apologised for the mishap and invited Wood for a free dinner with friends.
The chain said in a statement: "We are absolutely horrified to hear one of our customers found a hair in their food, and would like to offer our sincere apologies.
"We will of course investigate. Our general manager would very much like to extend an invitation to join him and his team for dinner, on us, and be assured that this was a very regrettable, but isolated incident."