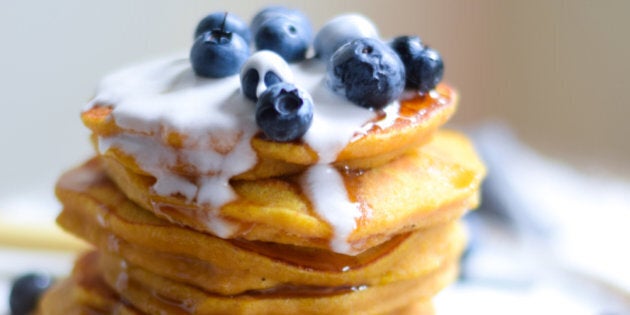 There's no shame in waking up and feeling like a big bowl of chocolate pudding (or a whole cake, let's not lie to ourselves).
This probably isn't the best idea, but that also doesn't mean you have to eat a bowl of boring old cereal or toast for breakfast.
Enter these dessert breakfasts -- that's right, desserts that you can eat for breakfast. Some of these recipes are even healthy, dare we say, while others are just plain decadent.
Whatever your sweet vice is, whether it's chocolate, cake or berry crumble, these dessert breakfast recipes have got you covered.
Sweet cinnamon spice, stewed apple, butter and brown sugar, aka possibly the best aroma to ever fill your house.
This Apple and Blueberry Crumble is easy to make and is pretty much a big hug in a bowl. Pro tip: make the crumble the night before so you can simply warm it up in the morning, ready to go eat.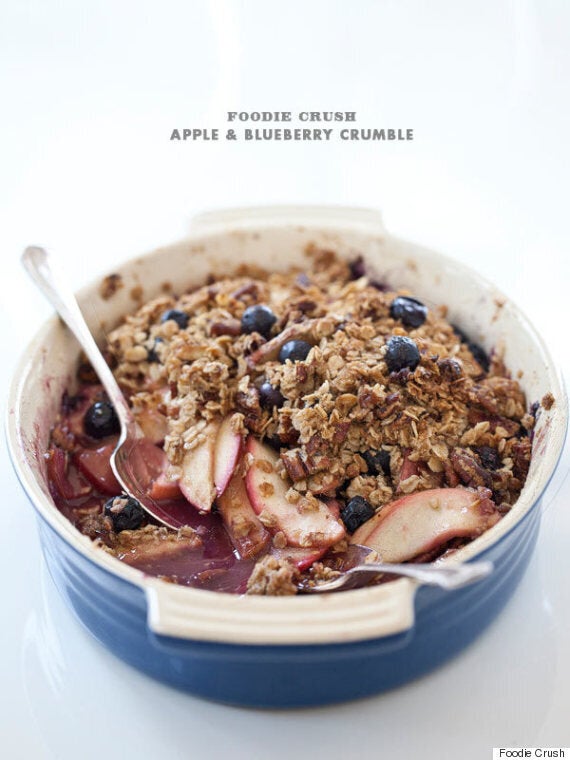 Chia is a versatile little seed. You can add them to smoothies, cereal and salads, and you can even make a creamy pudding.
This chia pudding is nutritious and protein-packed, but importantly, it is lovely and sweet thanks to the fresh berries and pure maple syrup on top. Those pudding-for-breakfast dreams can in fact be a reality.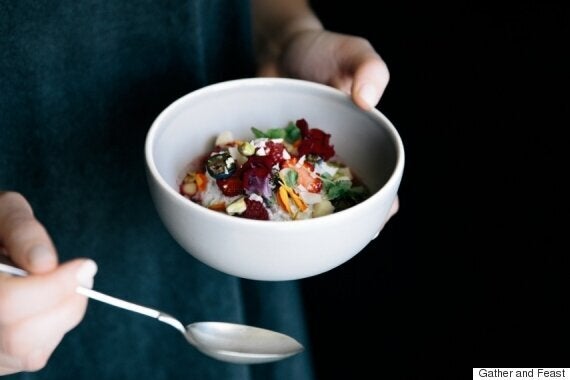 Chocoholics, rejoice. These Chocolate Pancakes are everything you ever wished for: fluffy, rich, chocolatey and sweet but not overly so.
For people with a serious sweet tooth, finish with a generous drizzle of maple syrup.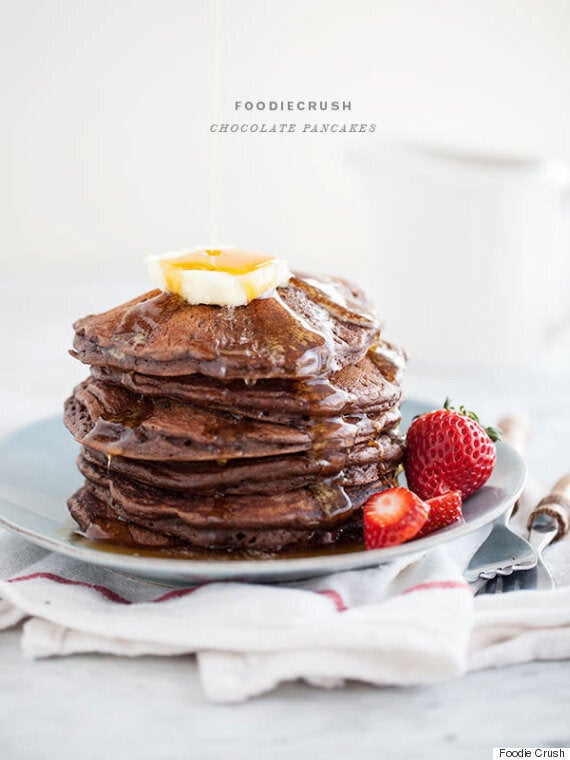 For those gluten-free breakfast and dessert lovers, don't fret.
These Pumpkin and Coconut Pancakes may be sans gluten but they are full of flavour care of the vanilla, cinnamon and earthy-but-sweet pumpkin. Plus, there's a veggie in these so technically it's like eating salad, right?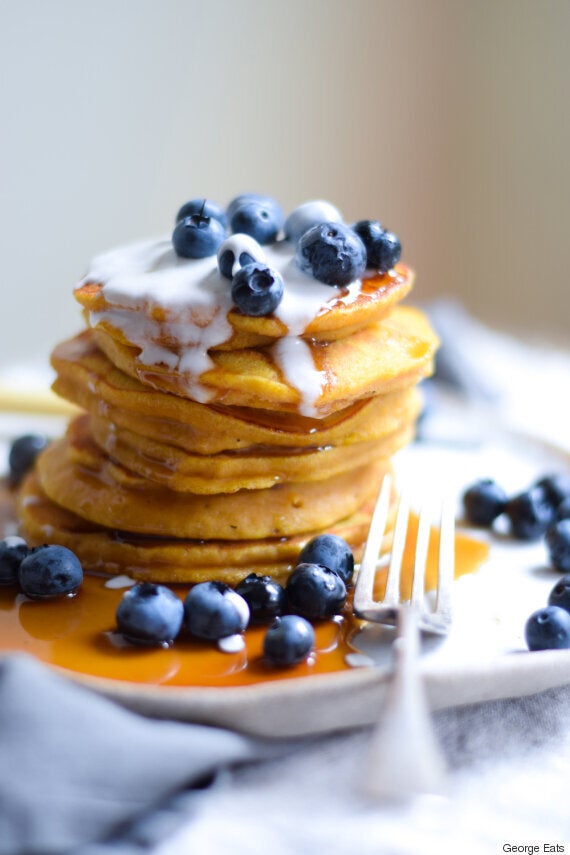 Hold the phone. French Toast, in a cup, made with six ingredients? Yes please, one hundred times over.
These little French Toast cups are easy to make and look incredibly fancy -- all you need is store-bought cinnamon raisin toast, eggs and a bit of butter.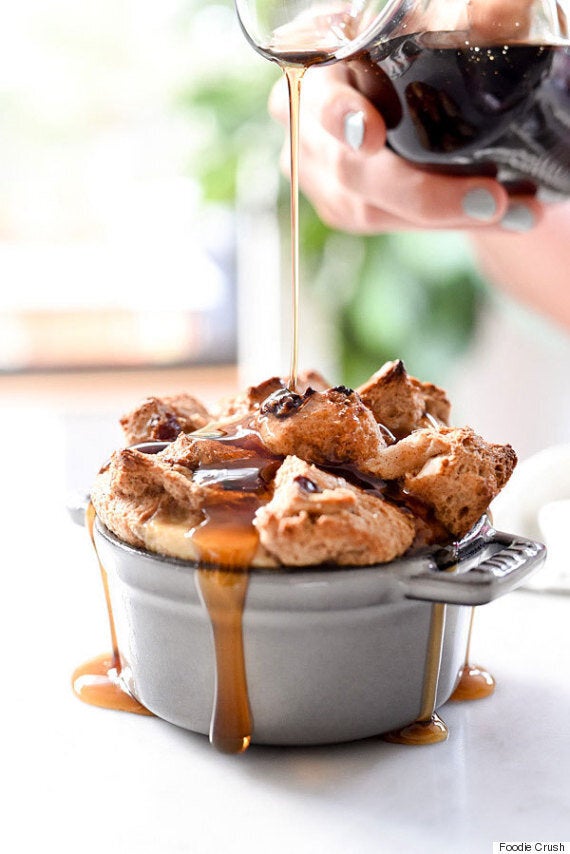 This takes classic crumble to a whole different level.
To accompany the fresh strawberry, blackberry and mint base, a sweet crumble made with buckwheat flour, vanilla and butter is layered on top, creating a sweet, nutty balance. Serve with your favourite yoghurt or cream for an extra treat.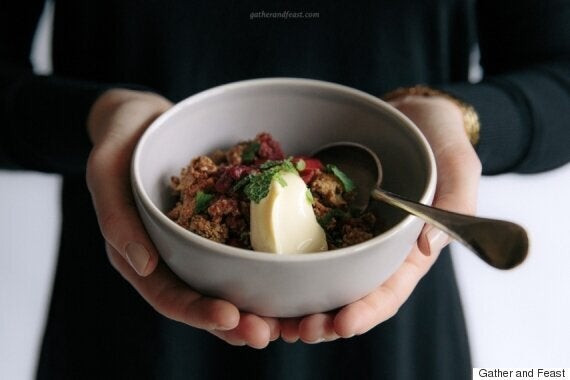 Carrot cake fanatics, this one is for you.
This recipe combines two separately amazing things, cake and pancakes, to create a mega dessert breakfast. Imagine thick pancakes, spiced with cinnamon and nutmeg and flecked with carrot, topped with blueberries, marmalade and rich tahini. *Swoon*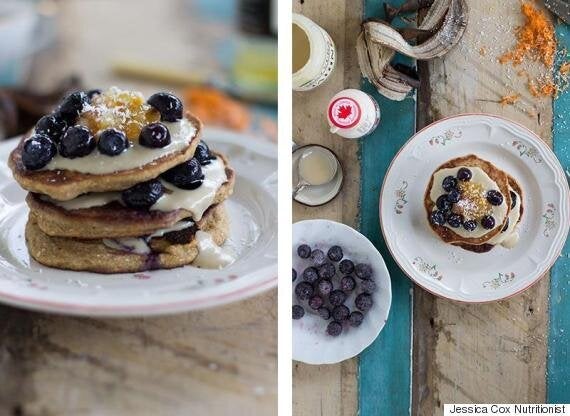 For those who love PB and J anything, this banana bread is calling your name. It's filled with sweet banana, peanut butter, maple syrup and studded with fresh strawberries.
If you're feeling extra adventurous, spread on a thick layer of peanut butter on the slices, because there's no such thing as too much.