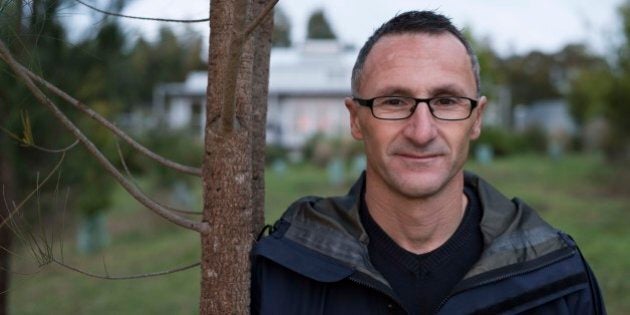 Federal Greens leader Richard Di Natale has given an interview to GQ Australia, where he talks about serious topics like the controversial senate voting changes, possible preference deals with the Liberal party and his thoughts on Malcolm Turnbull.
But all anyone really wants to talk about is his black turtleneck and smouldering gaze.
Because while Di Natale was obviously going for the inner-city cool chic look with the black skivvie, it brought on instant comparisons to countless pop culture figures, from James Bond to TV show secret agent Archer, and The Wiggles to Steve Jobs.
"[Di Natale] appears in the March/April edition of GQ, on sale March 14, in a six-page interview and fashion shoot wearing wearing Acne, Balenciaga, Christian Louboutin and Hugo Boss," GQ write in their online story.
Amazingly, it even kicked off a hashtag -- #NihilistDiNatale.
It is the latest lesson for our politicians in the social media age; always be aware of your photo ops. And don't wear anything that could have a remote possibility of turning you into a meme. And don't do anything that could turn you into a meme. In fact just don't do anything at all because you will most likely be someday turned into a meme. But also, doing nothing could also turn you into a meme.