Mike Nayna had already experienced the feverish excitement that comes with having a piece of your own content go viral, though nothing could prepare him for the onslaught his next video, publicly shaming two men at the centre of a racist rant on a Melbourne bus, would bring.
A 22-year-old French woman was the victim of the hate-filled tirade and Nayna, also on the bus, began filming the incident.
One of the men threatened to cut the woman's breasts off, while the other taunted "speak English or die motherf---er." She was called a dog, a bitch and c-nt. Eventually, the French woman and her friends got off.
"It felt horrible that these men, whose thumbs I'd been under for the last 45 minutes, just got to walk away and be the heroes of this narrative," Nayna told The Huffington Post Australia.
"But that's not what my footage showed and I wanted to show the world that. I wanted revenge," Nayna said.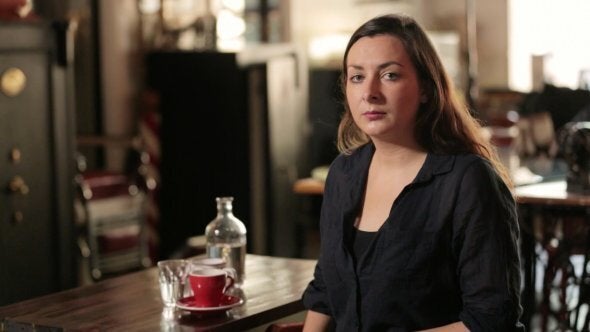 It's the question Nayna asks in his debut documentary 'Digilante' detailing the aftermath of hitting the 'upload' button, which resulted in two gaol terms and a media circus heralding Nayna as the hero, all while a pang of guilt internally ate away at him.
"I got swept up in it all. There were constant phone calls from media overseas and TV crews coming to my house," Nayna said.
"It was strange getting patted on the back when really, there was nothing righteous going on but you kind of just click into whatever narrative is the easiest and that narrative was anti-racism," Nayna said.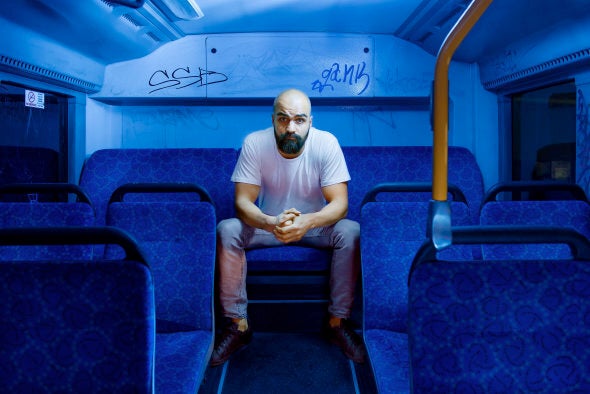 As the director, editor and main subject of the documentary, Nayna said the filming process felt like therapy at a time when the rest of the world couldn't see his actions of uploading the rant to social media as anything more than morally good.
With unanswered phone calls, messages and even a private investigator to track down the men he publicly shamed to be involved, it looked as though the documentary would go ahead without them.
But as fate would have it Nayna ran into one of them, Hayden, a week before submitting the documentary.
"He was doing rehab just around the corner from my house and it was at time that he was really trying to get his life together," Nayna said.
"I expected him to be this really angry, ratty kind of guy that would want to fight me."
But an odd thing happened.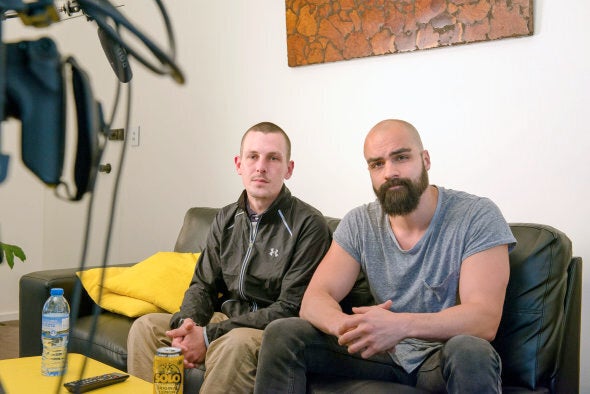 "Neither of us knew who was at fault. We both kind of apologised and then had a conversation," Nayna said.
After agreeing to be interviewed, Nayna learns the incident occurred three weeks' after Hayden had been released from gaol.
"I was in that mind frame of gaol mode -- you've got to threaten them before they get you first and you're angrier and scarier -- but I reacted the wrong way," Hayden said in the interview.
It was the confirmation Nayna needed to justify his guilt for sending two strangers to gaol and altering the course of their lives.
"What happened to them was way past what they deserved but there's no way to moderate the backlash of the public," Nayna said.
Seeking more information before tapping into this so-called "hero narrative" is what Nayna hopes 'Digilante' achieves.
"Each one of these cases is infinitely complex and it gets stripped down to its most basic parts when you see it on the news," Nayna said.
As for his relationship with Hayden today?
"We're on good terms -- we're Facebook friends," Nayna said.
'Digilante' is part of ABC's "Opening Shot" series, airing on ABC2 and iView on Wednesday December 21 at 9.20pm.