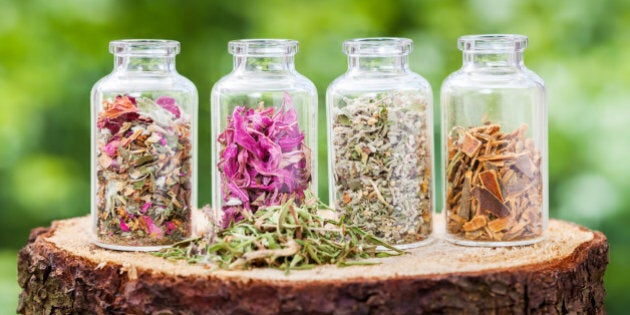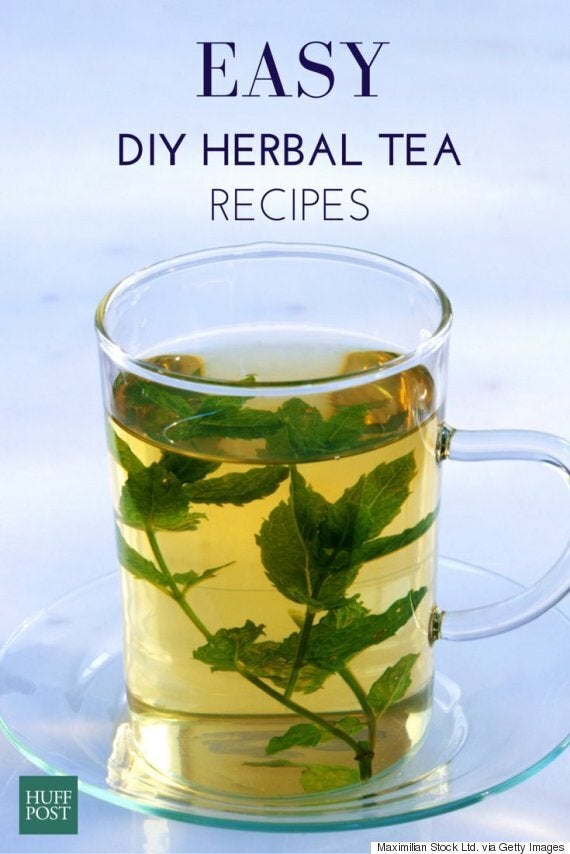 Tea and tisane enthusiasts, prepare to have your tea-filled world rocked.
First things first: teas like chamomile and peppermint aren't really called teas at all.
"Tea is anything that comes from the camellia sinensis plant, so if it's herbal it's called a tisane," tea master and founder of Tea Masters Australia, Sharyn Johnston, told The Huffington Post Australia.
Now we've got that out of the way, it's time to talk tisanes.
The supermarket is packed with tisanes, from licorice to lemongrass, but did you know you can easily make fresh herbal drinks at home? And you've probably already got the ingredients in your (or your neighbour's) garden.
"If you've got fresh peppermint, mint, lavender, sage or chamomile in the garden, you can actually make your own tisane by placing it in a cup of boiling water and strain," Johnston said.
Different herbs and plants suit different purposes and ailments, according to Johnston.
"Sleep teas are becoming popular, which are blends of passionflower, valerian, chamomile and lavender," Johnston said. "These relaxation teas are good for our stressed society."
Carrying a food baby or have an upset stomach?
"Peppermint and fennel are good for digestion because they're calming to the stomach," Johnston said.
"Lemongrass and ginger tea is very nice and warming -- it's particularly good in winter time."
"You can make really nice blends -- like chamomile and lavender go really well together."
Aside from fresh tisanes, Johnston recommends drying the leaves yourself on a very low heat so you've got a good supply.
"You could even grow your own tea plants if you want to and brew your own leaves," Johnston said.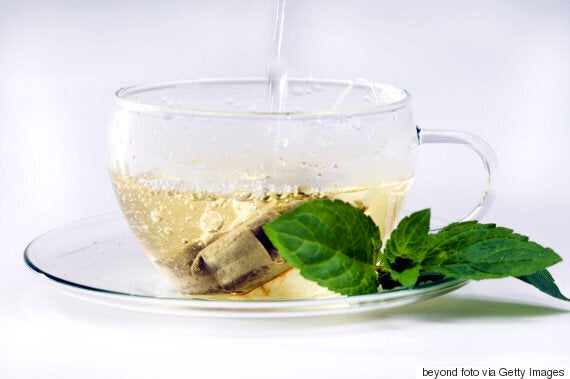 Next time you're on a walk, keep a lookout for these fresh herbs and plants for your homemade tisanes, which can help with a range of ailments.
"Fresh chamomile is really nice. A handful of chamomile flowers and leaves brewed in boiling water relaxes the nerves and can reduce inflammation," Johnston said.
"The flowers are great when infused in boiling water and with some honey for coughs. The leaves are one of the most effective herbal remedies for kidney and liver cleansing," Johnston said.
"Fennel can assist in the digestion of fatty food and is helpful to reduce bloating and wind in the stomach and bowel," Johnston said.
"Ginger is a lovely warming root and makes a sweet tea especially when brewed with some honey added. It warms the digestive organs and can be great for motion sickness."
"Lemon balm can clear the heat from the body and a cup of tea before bed can help allow for a restful night's sleep," Johnston said.
"Nettle grows easily in the garden and is stated throughout Europe as 'just about improving anything'. It has a rich mineral but pleasant taste and is used as a true wellbeing tisane," Johnston said.
"Rosemary helps the nervous system and can improve circulation and digestion."
"Sage is great for a sore throat, laryngitis and for sore gums," Johnston said. "You only need two or three leaves in a cup of boiling water. Then you can add half to one teaspoon of honey, which is a really good combination for sore throats."
"If you put lavender buds in a strainer into a cup of hot water that's very relaxing."
"Thyme is very good at helping to reduce congestion," Johnston said.
"Peppermint and spearmint freshen breath and help with digestion and excess gas problems," Johnston said. "You probably need four to five leaves for a cup."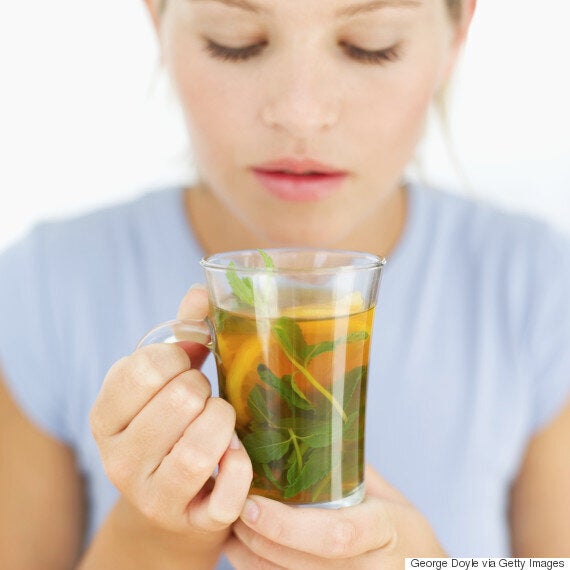 Some quick and easy tisane blends for common ailments:
"Blend equal parts of chamomile, peppermint, lemon balm, rosemary and some dandelion together. Brew for three minutes and sip slowly."
"In a cup mix together one teaspoon of fennel, one teaspoon of fresh grated ginger root and one tablespoon of spearmint or peppermint," Johnston said. "Brew for 3 minutes and enjoy a relaxed tummy."
"Blend one teaspoon of chopped peppermint, one teaspoon of lemon balm, half a teaspoon of lavender buds broken up, one teaspoon lemon verbena and mix together. Sip slowly and enjoy a wonderful night's sleep," Johnston said.
"The antibacterial effects of sage are evident when you brew some fresh chopped sage leaves with a couple of slices of lemon and half a teaspoon of honey."