'Doctor Who' fans have been treated to a first glimpse of Jodie Whittaker in character as the lead.
Earlier this year, Jodie was confirmed as the successor to Peter Capaldi as the keeper of the Tardis, marking the first time in 'Doctor Who' history the role has gone to a woman.
Ahead of her debut next month, when the Twelfth Doctor regenerates in the annual 'Doctor Who' Christmas special, a new photo of Jodie as the Time Lord has been unveiled.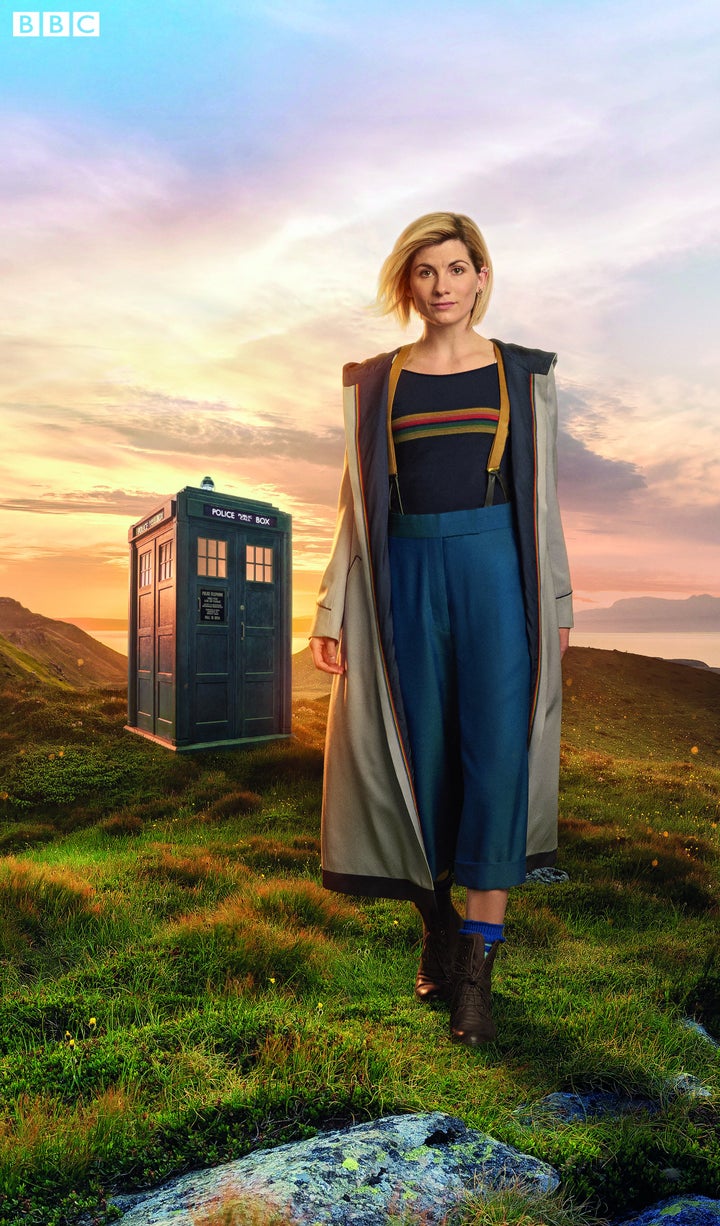 Following on from the Doctor's most recent incarnation and his more formal attitude to fashion, Jodie's version of the time-travelling extra-terrestrial sees the character trying out something a bit more whimsical.
in the new photo Jodie sports a 1970s-esque look including brightly-coloured braces and cropped blue trousers.
The official 'Doctor Who' Twitter account first posted the image on Thursday (9 November), along with the message: "New series. New Doctor. New look!"